Carey Baptist College, a prestigious institution of higher learning, has a distinguished history of offering comprehensive and useful training in the fields of theology, ministry, and administration. The institution was founded with a strong commitment to fostering people's spiritual growth and intellectual development, and it has consistently grown since then. Carey Baptist College empowers students to engage critically with issues of faith, ethics, and way of life by maintaining an unwavering commitment to fostering a dynamic learning environment.
This helps to prepare them for effective service and leadership roles within the church and the wider network. As we dive more into Carey Baptist College, we are able to discover its extensive history, academic offerings, school facts, and the tremendous influence it has had on developing kind, intelligent, and skillful people who have a real impact on the world around them.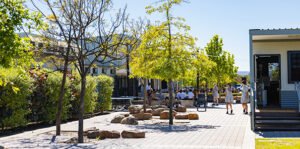 Carey Baptist College's founding ethos and historical background
Carey Baptist College, founded in New Zealand in 1926, has a rich history that is firmly based in Baptist history. It was given that name in honor of William Carey, a Baptist missionary from England who is known as the "Father of Modern Missions." The fundamental ethos of the institution is focused on preparing people for effective leadership, administration, and intellectual engagement within the context of Christian religion.
The mission of Carey Baptist College, which was first founded as a seminary, has grown through time to include a wide range of theological and ministry-related programs. The founding concept stresses the fusion of rigorous academic assessment with practical program, fostering students not only intellectually but also practically and spiritually. This attitude, which embodies a wholistic approach to Christian education, is motivated by the commitment to serve the local church and the global world.
Read Also: 5 Hardest Medical Schools to Get Into
Academic Degrees and Programs
Carey Baptist College offers a wide range of academic programs and levels to meet the needs of various theology and ministry careers. These include degrees in theology, ministry, counseling, administration, and education at the undergraduate and graduate levels. The programs are meant to give students a thorough understanding of theological concepts, moral dilemmas, and practical skills related to their chosen fields.
Integration of Faith and Learning
Carey Baptist College sets itself apart by seamlessly incorporating education and spirituality into its curriculum. College students are encouraged via courses to explore the relationship between biblical reality, theological understanding, and contemporary issues. Through intense biblical readings, theological reflection, and discussions, the integration helps college students develop a solid foundation of faith while thinking critically about challenging societal issues.
Read Also: 7 Best Countries To Study Medicine Abroad | Scholarships Hall
Training in Practical Ministry
The college uses an interactive and intensive approach to practical ministry training. Through practicums, internships, other discipline experiences, students are exposed to real-world ministry environments. These opportunities give students the chance to put the theoretical knowledge they have learned in the classroom to use in real-world situations, improving their skills in pastoral care, preaching, counseling, missions, and network participation. This hands-on approach develops well-rounded and prepared ministry professionals.
Notable Professors
The faculty at Carey Baptist College is renowned for their contributions to scholarship and understanding of the ministry. Faculty contributors usually hold graduate degrees from recognized universities and actively participate in networking, writing, and research. Their diverse backgrounds and experiences enhance the learning environment and offer college students leadership and guidance in both their academic interests and ministry aspirations.
Read Also: 10 Universities In Canada That Offer Financial Aid To International Students
Scholarly and Research Work
The college promotes and supports students' participation in academic pursuits. The possibility for students to explore theological, biblical, and practical subjects leads to the completion of studies initiatives, dissertations, and courses. The university's dedication to promoting a scholarly lifestyle equips students to effectively contribute to theological dialogue and approach contemporary issues from a Christian perspective.
Campus life and spiritual development
Carey Baptist College places a high priority on developing a lively campus environment that fosters spiritual growth. Chapel services, prayer groups, mentorship programs, and theological conversations foster an atmosphere where students can grow spiritually and forge enduring bonds. Events held in the community, jobs performed, and extracurricular activities all contribute to a person's overall development by encouraging a sense of community and purpose.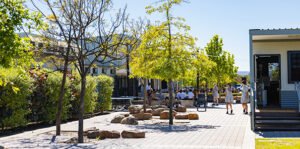 Resources and Infrastructure
The institution offers a variety of resources and amenities to support the academic and personal growth of college students. These include well-equipped libraries with sizable theological collections, modern classrooms, designated counseling areas, and online learning platforms. The college also provides health services, educational advising, and career counseling to ensure that students receive full support throughout their academic journey.
Online and distance learning programs
Carey Baptist College offers online courses and remote learning because it understands the value of flexibility in education. These options allow college students from many geographical places to attend top-notch theological education while juggling other obligations. Online courses offer engaging venues for virtual connection with school and classmates and emulate the demanding curriculum of on-campus programs.
Recommended
Associations & Partnerships
To improve its educational offerings, Carey Baptist College works extensively with churches, denominational organizations, and other institutions. Regular joint activities, guest lectures, and cooperative research projects are products of the college's relationships. These affiliations provide to a larger network of support, a diversity of viewpoints, and opportunities for college students to engage with diverse facets of Christian ministry on a local, a national, and an international level.
SEE ALSO:
Trust you found our article on Carey Baptist College | Review, Tuition, Admission, Programs helpful. Follow our website for more interesting articles.