Are you in the US and interested in pursuing a career in cosmetology, then this article is for you? We have compiled a detailed list of the best cosmetology schools in the US, for you.
The best cosmetology schools in this article will provide you with a diverse collection of abilities that you may use to start a profession or apply to yourself.
Cosmetology is a field that is rapidly expanding, and this trend is expected to continue as the years pass, resulting in even more job opportunities. It is mostly used in the medical and theatrical fields, i.e., movies and other forms of art.
Let's take a look at what cosmetology entails before moving on.
What is Cosmetology?
The professional skill or practice of beautifying the face, hair, and skin is known as cosmetology. Attending the correct institutions, such as the best cosmetology schools identified and reviewed in this blog post, can help you learn these abilities.
If we look at it from a broad perspective, cosmetology is a commonplace practice. You want to appear fantastic before going to that interview, lecture, date, or event. As a result, you put on some makeup, style your hair, get your nails done, and so on so that you can look and feel good wherever you go.
But the story does not end there. It has been rebranded and elevated to the status of a study field that leads to a variety of professional options. Today, you can pursue a degree, diploma, or certificate in cosmetology. Whichever one you acquire, it implies you've completed professional training to become a cosmetologist and begin a career in the sector.
You'll learn how to apply beauty treatments, hairstyling, skincare, cosmetics, manicures and pedicures, and temporary and permanent hair removal as a cosmetologist. In South Korea, cosmetology is a big business, and if you take it to the next level, you'll be working with top researchers, physicians, organizations, and health-care institutions.
This would also provide you with more opportunities. However, before you begin, you must first master the fundamentals by enrolling in a cosmetology school to get the necessary practical skills and learn all the necessary methods.
Read also: Top 10 Harvard free online courses; Scholarships Hall
Before we look at the best cosmetology schools in the US, let's look at some frequently asked questions.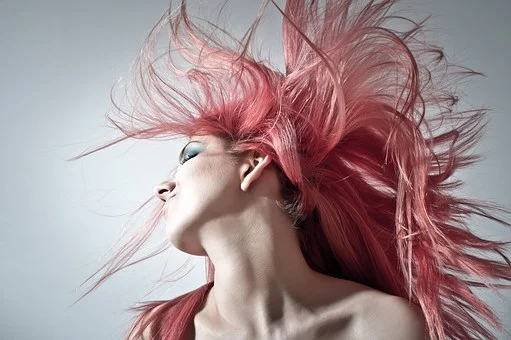 Where Can A Cosmetologist Work?
You can work as a cosmetologist at a salon, spa, hotel, cruise ship, tattoo studio, dermatologist clinic, film and television industry, or resort as a cosmetologist. You might even start your own salon or spa.
How Long Does it Take to Become a Cosmetologist? 
The time it takes to become a cosmetologist varies depending on the program you enroll in. A certificate can be earned in a few months, but an associate degree takes two years. Cosmetology training and license can take anywhere from four to five years on average.
What is the Average Salary for a Cosmetologist?
A cosmetologist's annual pay averages $31,431 dollars.
Read also: How to Study in Finland for Free (9 steps)
Let's now dive into the list of the best cosmetology schools in the US, we hope you will find this article useful.
Best Cosmetology Schools In The US
Below is a detailed list of the best cosmetology schools in the US, we have also included links to each school mentioned in this article.
1. American Beauty School
First on our list of the best cosmetology schools in the US, is the American Beauty School.
The American Beauty School, located on Metropolitan Avenue in Bronx, New York, is one of the premier cosmetology schools in the city. This institution has been in operation for over 50 years and has a wealth of knowledge in the field of cosmetology. ABS aims to prepare students to face the challenges of the beauty industry.
The cosmetology curriculum prepares you for employment as a stylist, manicurist, salon owner, esthetician, and instructor by teaching and equipping you with a variety of skills such as cosmetics, hair cutting, braiding, business development, waxing, and more. International students are also welcome, but they must be over the age of 17 and have completed high school.
The program takes 8 months to complete and costs $8,190 in tuition.
2. Capri Cosmetology Learning Centers
The Nanuet and Newburgh campuses of this cosmetology school are both in New York. Hairdressing and Cosmetology, among other programs, are available, with lessons held during the day and evening to allow you to choose a schedule that works for you.
Additionally, multiple start dates are available throughout the year, allowing you to apply whenever you are ready. The 1,000-hour hairdressing and cosmetology program includes education in nails, makeup, hair, and skincare and can be finished in 7.5 months for a daily plan and 15 months for a night schedule.
The cost of tuition is $13,100, with financial help available to those who qualify.
Read also: Top 9 Cheap Universities In Europe That Teach In English
3. Midway Paris Beauty School
Next on our list of the best cosmetology schools in the US, is the Midway Paris Beauty School.
The Midway Paris Beauty School in New York is a school with over 60 years of expertise dedicated to teaching and preparing students to be competent in the field of cosmetology. And the curriculum is tailored to meet the needs of all participants.
Day and evening classes are available, as well as full-time and part-time options, online learning, and financial aid for those who qualify. The cost of tuition is $12,700, and the program lasts 9 months.
4. Continental School of Beauty
Continental School of Beauty is another institution in our list of the best cosmetology schools in the US.
In Rochester, Syracuse, and West Seneca, New York, the Continental School of Beauty offers three campuses. It's a 60-year-old school dedicated to helping you realize your dream of working in the beauty industry.
The hairdressing and cosmetology curriculum at any of the locations is a 1,000-hour program that may be completed in just over 8 months as a full-time day program. The tuition charge is $12,440, with scholarships available to those who meet the criteria.
5. Michael Vincent Academy Beauty Institute
This is a globally acclaimed cosmetology school in Los Angeles that offers a variety of online and in-person courses, including wedding makeup artistry, hair artistry, digital makeup, advanced makeup, and others. These programs are adaptable and designed to help you become an expert in your subject.
You can enroll in any of the programs that best suit your training requirements. The rates for each program vary, but they should be in the range of $600 and more. You can learn at your own speed and have access to the course at any time.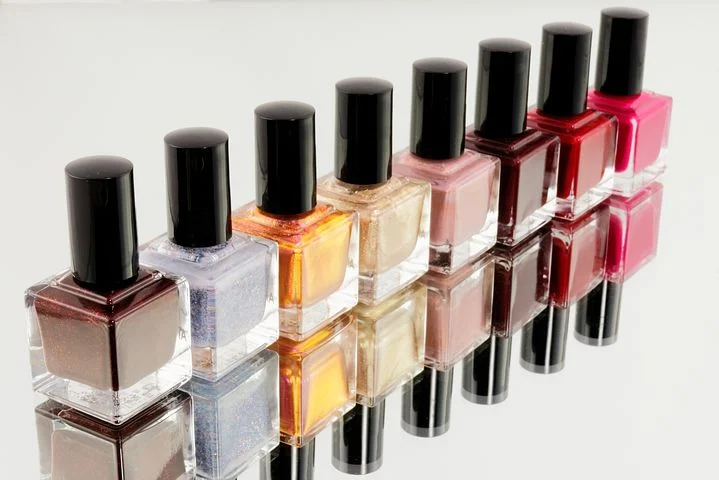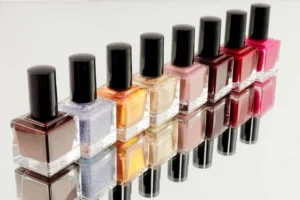 6. Cinema Makeup School
Next on our list of the best cosmetology schools in the US, is the Cinema Makeup School.
The Cinema Makeup School will teach you basic to advanced cosmetology skills that you may use in the film and fashion industries. Comprehensive tracks, diploma programs, core classes, and workshops and seminars are among the program possibilities.
The cost of tuition varies depending on the program you enroll for, ranging from $3,000 to $30,000 for the diploma program.
7. Academy for Salon Professionals
The Academy for Salon Professionals is one of the best cosmetology schools in the US, and don't be fooled by the name into thinking they just educate salon owners. The school also trains students who have no prior experience in cosmetology and provides them with the necessary skills to become professionals in the field.
The cosmetology curriculum consists of 1600 hours of instruction, and you may apply for financial aid and scholarships through the website.
Read also: 100 Free Online Courses In Canada With Certificates
8. JLS Professional Makeup Artist School
JLS is one of Los Angeles' premier cosmetology schools, offering only advanced and professional courses. The courses here will satisfy those who are already working in the area and wish to improve their skills or gain a new set of skills. The timetables are tailored to meet your busy life, and some courses are taught online, in the studio, or both.
Each course costs $1,850 and requires one week to finish in order to become a qualified professional makeup artist.
9. Palomar Institute of Cosmetology
The Palomar Institute of Cosmetology provides cosmetology, esthetic, and manicuring courses. You will learn the skills you need to start a career in the beauty business by completing the cosmetology program.
Hairstyle and cutting, facials, hair removal, nail technology, coloring, and more are all covered in the cosmetology program's 1600 hours of theory and practice. The cost of tuition is $16,240.
10. International College of Cosmetology
This is one of the best cosmetology schools in the US, with a 1600-hour program that will provide you the skills you need to start a successful career in the beauty industry. Manicure, esthetic, makeup artistry, and other training are also available.
The cosmetology program lasts ten months and prepares you to work in the fields of makeup, hair removal, facials, manicuring and pedicuring, coloring, and so on. Part-time options are available, however, they take 16-24 months to finish. International students are allowed to apply as well.
SEE ALSO:
Trust you found our article on the best cosmetology schools in the US helpful. Follow our website for more interesting articles.