There are numerous best services boarding schools in Nigeria. But at times, most parents go for the affordability and environment of the school.
The term "boarding" refers to "room and board," while "Boarders" is a term used to describe students who attend boarding schools. Boarding has been an academy where children live on campus while receiving formal education which includes both lodging and meals.
During the academic year, children in boarding schools study and live with their classmates, as well as maybe teachers or administrators. Some boarding schools offer day students who attend the school during the day and return home to their families in the evenings.
Boarders in certain cultures spend most of their youth and adolescence away from their families these children are sent to boarding school for one year or longer, up to the age of eighteen.
What exactly is a boarding school in Nigeria?
Nigerian boarding schools are domestic schools in which pupils live on campus during the school year. Students live in dormitories or halls of residence, similar to colleges, however, they generally serve secondary school students.
The primary purpose of a Nigerian boarding school is to offer a learning community in which students can focus on their studies, mature, and attain their full potential.
Borders in Nigeria are classified into different categories:
 These categories of Nigeria borders are based on the frequency with which they visit their families, which include:
Semi-boarders: They go to a boarding school for official education and activities during the school day but return home at the end of the day.
Weekly boarders: They go home on weekends.
Semester boarders: They go home at the end of the academic term.
Full-term boarders: They go home at the end of the academic year.
The merit of Nigeria boarding School's
Small Groups
Small classes have long been a feature of boarding schools in order to help students achieve academic success. When the student-to-teacher ratio is low, students have a better chance of succeeding. Teachers can spend more time dealing with kids individually when there are fewer students.
Integrated Learning Community
Students at boarding schools have an established learning community in their dorm or residence hall, where they can easily form study groups. Because students can quickly discover tutors or study buddies in their own "home," help is always close at hand.
A more secure environment
Boarding schools are adept at filtering out undesirable influences like violence and drugs that are all too common in public schools. These schools, on the whole, have excellent security and checks in place to provide a safer learning environment for pupils.
Distraction-Free Setting
At boarding schools, teens' access to distracting technology at school and at home is generally limited. On weekends, for example, cadets at the Marine Military Academy are only allowed to watch television, play video games, or use their telephones. These institutions often maintain a clear structure to keep students focused on their studies, while policies vary.
Personality Development
Almost all boarding schools place a high value on character and strive to instill values such as honesty, respect, and hard work. Graduates of boarding schools are known for their integrity and dignity.
If you wish to send your adolescent to a Nigerian boarding school to get the best education possible, then, keep reading to learn about the various sorts of Nigerian best boarding schools.
Demerit of Nigerian boarding school
Insecurity
In response to the upheaval, numerous states have closed boarding schools in high-crime areas, most especially in the Northern region. For instance, in 2014, some females from secondary schools in Chibok, Borno state, were kidnapped and taken to an unknown location;
similarly, in 2020, some boys from Kankara boarding school Katsina state were kidnapped and also taken to undisclosed locations. This insecurity caused a lot of anxiety on the government, teachers, parents, and the country at large and it has undoubtedly added to Nigeria's current out-of-school population of nearly a million youngsters.
Insecurity is incapacitating the educational system in Nigeria boarding schools, it is a dangerous endeavor that threatens the loss of life and liberty; it has become a custom to scramble around to raise millions in ransom for your child.
As a result, Nigeria boarding schools in general today carry the risk of death. What prospects does the typical Nigerian youngster have for better education in a country where coming to school is like storming into battle under a hail of bullets?
Due to this, the most parent no longer sends their ward to a boarding school.
Academic Strain
Children in conventional schools have the option of leaving school and removing themselves from the pressure of academic excellence. In a boarding school, though, the pressure is continual.
Only the school's extracurricular activities are given much weight and consideration. If your child has any unique abilities, they will not be given the attention they require to develop.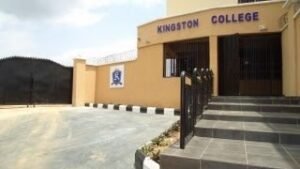 Boarding school Child bullying and abuse in Nigeria
Child abuse and bullying have always been a typical occurrence in most Nigerian boarding school, it has become considerably more severe because students are required to stay on campus all day and even sleep under the same roof with their predators.
If students would continue to be bullied in Nigerian boarding schools, this may cause the student to have a difficult time at the boarding schools. Junior students are more vulnerable to the exploitation of senior students.
The bulk of these students have been sexually assaulted, raped, and mistreated by their superiors, and in many cases, by their own teachers (for instance 14years Keren-Happuch who was reportedly raped in 2021 at a private school in Lugbe Abuja.) or by school security personnel, who are supposed to be their protectors.
As a result, kids are exposed to significant trauma, which can result in long-term mental health concerns. In the guise of disciplining and teaching discipline, some pupils are subjected to ordeals that can ruin a student's life and keep him or her in perpetual sorrow and pain till the end of their life.
This and many more are the disadvantages of why much Nigerian guidance will not have the desire to enroll their children in a boarding school.
There are as numerous poor and best services boarding schools in Nigeria. But at times, most parents goas for the affordability and environment of the school, not the quality of education that will be rendered to their ward. But, in this article, we will dive out 25 latest boarding schools in Nigeria that you can enroll in your ward.
25 best Nigeria boarding schools 
Following are the 25 best Nigeria boarding schools include, viz;
Loyola Jesuit College (LJC) Abuja.
The Society of Jesus in Abuja, Nigeria, runs a worldwide family of Jesuit institutions, including Loyola Jesuit College (LJC). It shares a common vision and philosophy with them, stemming from the writings of St. Ignatius of Loyola, the Jesuits' founder.
All Jesuit schools and alumni are linked internationally, regionally, and nationally, and they all participate in the same development activities. Despite the fact that all Jesuit schools share the same pedagogical ideas, each school is distinct in how it adapts to its specific circumstances.
The school is located in Abuja, Nigeria's Federal Capital Territory, on a lovely 28.5-hectare property in the community of Gidan Mangoro. The classroom environment promotes concentrated learning.
Loyola Jesuit College is a beautiful and successful educational learning environment thanks to its spacious athletic fields, a creek that runs beside the grounds, and beautifully constructed buildings that complement the natural beauty of the learning landscape.
Kindly check them here https://www.loyolajesuit.org/
Chrisland College, Lagos
Chrisland College, Idimu is a full-boarding co-educational college in Idimu, Alimosho Local Government Area, Lagos State. With Mrs. M.I. Maduabuchi David as the principal. The school was established on February 2nd, 1987.
These colleges have solidified their place as one of Nigeria's finest educational institutions over the years.
Kindly contact them via the following: https://chrislandschools.org
+234 (0) 8172013070 +238023096656
info@chrislandschools.sch.ng
principal.college@chrislandschools.sch.ng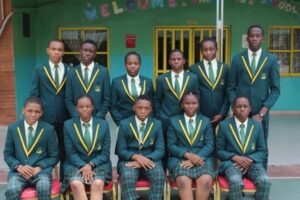 3. Charles dale memorial international school, Port Harcourt
This school is a coed, multi-cultural institution that accepts students from all over the world. It is a boarding school with basic living, learning, and recreational facilities. The strength of its activities, its friendly and supportive culture, and its strong sense of community have all been recognized and praised.
We are a well-established school that has worked hard for many years to provide a solid education for all of our kids as well as possibilities for them to grow. Our goal is to get to know each kid on a personal level. We want to cultivate the principles of team spirit, responsibility, and care for others via effective leadership supported by governance.
The school's culture is built on a commitment to providing students with the tools they need to become critical thinkers and lifelong learners through an international, inquiry-based curriculum.
Charles Dale Memorial International School is located at 12 Army Range Road, off Eneka/Igwuruta Road, in Port Harcourt, Rivers State, Nigeria.
Telephone: +234(0)806 487 8929
+234(0)815 090 3465
+234(0)815 090 3462
+234(0)815 090 3462
Our e-mail addresses are as follows: info@charlesdaleschool.com
Admissions enquiries should be sent to admission@charlesdaleschool.com.
Officer of Administration: admin@charlesdaleschool.com
Check their website: https://charlesdaleschool.com for more.
Green springs School
This school first opened its doors in January 1985. Our school has become one of the most sought-after international schools in Lagos and throughout Nigeria as a consequence of our broad curriculum and the exceptional academic performance of our students over the years.
We understand how boys and girls develop and learn at Greensprings. As a result, we employ a cutting-edge curriculum that makes learning simple for our kids. Furthermore, all of our instructors are trained, and our classrooms are outfitted with cutting-edge technology. Learn more here https://www.greenspringsschool.com/
Federal Government Girls College Bakori, Katsina.
Federal Government Girls College Bakori is a full-boarding secondary school for females run by the Federal Government.The school was founded on October 18, 1974. The college Crest highlights the founders' primary goals and objectives, which PROUNITATE (FORUNITY).
The college's general aims and objectives are reflected in the cardinal points that "Every Child at Federal Government Girls" College, Bakori is exhorted to do three things as a point of duty while in school and out of school, and they are: Work hard, play hard, and behave well."
Visit them at http://fggcbakori.com.ng/
Pearlville School, Imo state.
Pearlville School's President and Founder is Dr. Pearl Onukwugha. On February 23rd, 2012, a ground breaking ceremony was performed to officially present these schools to Imo State. Since then, a significant amount of human and physical resources have gone into making the September 2014 Grand Opening a reality.
Pearlville School is a small, close-knit educational community where children are welcomed from infancy and treated with great love and respect as they grow into young men and women of intellect, character, and integrity.
Both indigenous and international pupils are welcome in the school.
Check them here: https://www.pearlvilleschool.org
Surefoot International School, Calabar
It is an inclusive, co-educational, private, day and boarding school established on solid Christian values, and it is located in the picturesque, quiet, and ancient city of Calabar in Cross River State.
"A child whose foundation is set in Christ is surefooted for life," we believe at Surefoot. Attendance, Attitude, Academics, and Activities are their four core philosophies, which means that all of their children are endowed with lifelong abilities that change and build them into international leaders.
Location: Plot 1, Surefoot International School Drive.
Emerald Schoool Lagos
It began in Lagos, Nigeria, in 1995 with the Emerald Nursery and Primary School.
The goal at Emerald School is to be widely recognized both locally and worldwide as a school that educates and prepares students for university education and life.
"To produce the entire kid through a holistic education curriculum that benchmarks best practices while being socially responsible," says our mission statement.
Check here https://www.emeraldschools.com to know more about Emerald school.
Excel College, Kano
Excel College Kano was founded in 1996 as a secondary school with the goal of serving as an Islamic model post-primary school. The institution is the realization of its founder's dream, who has worked in academia for over thirty years. Asmau U.
Yahaya, the director, has worked as a classroom teacher, lecturer, and educational administrator. She has a bachelor's degree in zoology, a master's degree in education, and a postgraduate diploma in education.
These colleges began as a co-educational day school, but later expanded to include full residential facilities for girls alone.
Excel College is located in a calm, serene, and easily accessible environment at Plot 426A Yautai Link, Off Maiduguri Road, Hotoro GRA, Kano.
Website: https://excelcollegekano.com
Dowen College, Lagos
They are a co-educational day and boarding secondary school with a track record of excellence dating back over 20 years.
With a mission to help students discover their personal purpose and destiny by releasing their inner potential and latent leadership characteristics.
Check them out at https://dowencollege.org.ng/
Lekki British School, Lagos
It was established in September 2000 on a 25-acre site in the Lekki Peninsula neighborhood of Lagos, Nigeria. The first British boarding school in Lagos, Nigeria is Lekki British High School. It is made up of the following institutions:
Lekki British Pre-School is a British Pre-School in Lekki,
Lekki British Junior School is a British Junior School in Lekki, Lagos.
Lekki British High School is a secondary school in Lagos, Nigeria.
This school's mission is to provide a disciplined and compassionate traditional British environment in which each child can find and develop their individual skills.
"To create an environment in which each individual is aided in realizing his or her academic, athletic, and personal potential."
Lekki British High School offers a distinct ethos of excellence that pervades all elements of school life, ensuring that students have access to assistance, counsel, and guidance throughout their academic years.
Check here http://lekkibritishschool.org for more

Kingston College, Ibadan Oyo.
Kingston College Ibadan is a new model international school for boys and girls aged 10 to 17 years old, with day and boarding facilities. The school was founded to meet the needs of parents who desired quality academic and leadership training based on values of integrity and discipline.
By God's grace, the school assists students in inspiring them to attain success in their academics, morals, and spiritual life. These kids are exceptional critical thinkers, self-directed achievers, engaged citizens, collaborative employees, quality producers, and flexible problem solvers, according to our expectations.
1 Danbo International School, Kaduna.
It was established in 1981 to meet the need for advanced education for children at a time when the existing system was inadequate. These youngsters were not given the opportunity to participate in genuine academic activities or were not equipped to participate in academic, social, or public concerns.
Danbo International School has always been known for reaching forth to the community and the globe at large. From its inception till now, the school has always stood for religious freedom and diversity, social tolerance, and equality.
Their boarding school's main goal is to give first-rate care, guidance, and direction to pupils entrusted to them. The goal is to raise a complete child with a strong sense of character.
As part of their critical function, which is daily exhibited in our well-structured hostel routine, they instill their students a deep culture of respect, discipline, morals, responsibility, and a strong feeling of spirituality. This is geared toward developing responsible and trustworthy young adults and future parents.
Their boarding program's home front leadership coaching is designed to develop responsible house managers and future leaders.
Visit them here https://danboschools.com
British International school, Lagos.
Founded in 2001 for families looking for a higher British National Curriculum with vital Nigerian features. This British International School Lagos is a bright, energetic, and progressive co-educational school situated on a huge green setting in a beautiful quiet neighborhood of Victoria Island.
This British International School, Lagos is a co-educational school with cutting-edge facilities and well-trained academic experts ready to prepare children for a brighter future.
Link: https://bisnigeria.org/
15. Hillcrest School, Jos.
Hillcrest School was established in 1942 by the Church of the Brethren Mission to give a Christian education to missionary children. The excitement was palpable. Clarence and Lucile Heckman had been repairing and preparing the CBM compound's storage and house for the hoped-for date of July 22, 1942.
Mary Dadison, the instructor, welcomed the first 12 students to Hillcrest School, a new effort of the Church of the Brethren Mission. Only two of the students in the classroom room, which also served as a home, were CBM missionary children. Miss Dadison, a nurse as well as a teacher, had left the Garkida hospital to become the school's first teacher.
Hillcrest began as an elementary school, and until 1964, high school classes were delivered via correspondence. The first high school graduating class consisted of eight pupils in 1965.
With Jos's character, Hillcrest has evolved and changed since then. Students from all over the world have attended, with as many as 34 different countries represented on campus at one point. Many activities have been given up to the local churches as the international mission effort in Jos has grown. Hillcrest's multinational aspect remains a major value.
Link: https://www.hillcrestschool.net/
Atlantic Hall school, Lagos
The Atlantic Hall Educational Trust Council founded Atlantic Hall in January 1989. A non-profit sharing organisation with a legal status. The body is made up of people from many professions who are united by a desire to see a Nigeria in the twenty-first century with an enviable and competitive educational quality.
17. White plains British school, Lagos.
A group of private individuals founded WBS. On May 2, 2007, it was established as Whiteplains British School Ltd under the Companies and Allied Matters Act 1990.
Students at Whiteplains are prepared for pre-school, elementary, secondary, advanced, and university foundation studies. It also provides Cambridge-accredited one-year A' Levels, two-year Cambridge Traditional A' Levels, and University Degree Foundation courses.
The institution is designated as an Edexcel Academic Qualification Centre in Nigeria. Both Nigerian and British curriculum are taught at WBS. The student-centered teaching technique is used at Whiteplains. Its academic schedule is divided into three terms, which begin in early September and end in mid-july.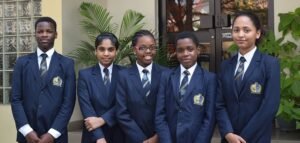 18.  The regent school
The Regent Lyceum first opened its doors in 2007. In Years (7) and (8), the varsity administers an adapted version of the National Curriculum for England and Wales, CIE Checkpoint in Year (9) and CIE IGCSE in Year (10) and the varsity administers with an adapted version of the National Curriculum for England and Wales in Years (7) and (8), CIE Checkpoint in Year (9) and CIE IGCSE in Year (10) and the varsity administers with an adapted (11).
For the first few years after the secondary school opened, the elementary and lyceum shared the pioneer campus. However, in September 2009, the high school pupils relocated to a new purpose-built campus.
The school is both one of the most basic and one of the most prestigious boarding schools in Nigeria.
19. ST Gregory College (SGC)
It is a boarding school in Lagos, Nigeria. It is one of the oldest boarding schools in the city. It was formed in 1928 and is located in Ikoyi. It has had significant expansion since its start. It is also one of the most well-known schools in the state.
This institution comes highly recommended because of its outstanding contributions to preparing students to thrive in their endeavors and to lead future generations. They are content to become masters of their own destiny.
SGC is one of Nigeria's nine Catholic Mission boarding schools, and it is predominantly a boys-only institution with excellent boarding facilities.
Ostra Private Schools (OPS)
Ostra Private Schools is one of the top boarding schools in Nigeria and is known for its high academic standard. Their curriculum has been tailored to meet the academic demand of the 21st century. OPS admits pupils from the creche level (tender)to the high school level.
The school has a commendable o ICT center with interactive boards and over 25 laptops and computers which are available to the students for the purpose of learning.
Link:https://www.ostraschools.com/
Holy child college
The Holy Child Jesus Society founded this school on April 9, 1945, and it is now operated by the Roman Catholic Archdiocese of Lagos. Holy Child College is a girls-only Catholic secondary school.
It has state-of-the-art boarding facilities, and the educational system is based on the Universal Basic Education (UBE) system, which is independent of any country's system.
This is a prestigious boarding institution that consistently ranks among Nigeria's best. The school is in the Lagos State neighborhood of Ikoyi.
Link: www.holychildcollegeswikoyi.org
Apata memorial school
Apata Memorial School is another prestigious boarding school in Lagos and one of Nigeria's most well-known boarding schools. It is a Boarding School that is co-educational. The institution is equipped with high-quality hostel facilities that can accommodate both male and female students.
AMS is not among the most affordable boarding schools in Nigeria, but it does provide adequate boarding amenities and instructional equipment. The boarding facilities are well-protected, and the pupils are well-cared for.
International community school, Abuja.
The Worldwide Community School in Abuja was established in 1998 with the goal of providing a Christian international education to both expatriates and Nigerians. It has developed from a small group of eight pupils to a full early childhood, elementary, and secondary school with over 575 students from over 35 nations.
Contact
Plot No. 75, Off Citec Road, Dakibiyu, Abuja- Nigeria
Phone: +2348033498741, 08157058707
Email: info@icsabuja.com
website: https://www.icsabuja.com
Funtaj International School
Funtaj International School boarding is so much more than just a place to live and dine during your secondary school years. Boarding is a way of life that provides students with a unique opportunity to learn about diverse cultures, gain confidence and independence, and establish work, study, and service habits that will last a lifetime.
Funtaj International Institution is a co-educational school that is highly regarded as one of Abuja's premier boarding schools. This institution is considered as one of Nigeria's best boarding schools, having excellent day and boarding facilities.
FIRS is noted for its unique and crucial motivational teaching style, believing that motivation is one of the most significant teaching instruments for shaping and assisting students' attitudes toward educational activities. It is not one of Nigeria's cheapest boarding schools, but it provides excellent education and morals.
Link: https://funtajschoolltd.com/
The bells:
The Bells Comprehensive Secondary Schools (for boys and girls) were established in 1991 and are located on 65 acres of undulating terrain on Idiroko Road in Ota, Ogun State.
"No child is unteachable," according to the school's motto. That is why students from all throughout Nigeria and beyond come to The Bells.
Ota, an industrial town on the outskirts of Lagos, is easily accessible by road from all regions of the country. Murtala Muhammed Local and International Airports in Ikeja, Lagos, are less than an hour away.
Students are housed in modern boarding homes that can accommodate up to 1,500 students.
Link: https://www.thebellsschools.org/
CONCLUSION
In this article, we review 25 boarding schools in Nigeria that you can enroll in your ward. Hope this article was helpful, if yes kindly leave a comment in the comment box below.
Trust you found our article on 25 boarding schools in Nigeria helpful. Follow our website for interesting information on Scholarships, International studies, Jobs, and more.