Looking for the top 3 Australian National University Scholarships for International students? Search no more, as you are at the right place. In this write-up, we will be looking at the top 3 Australian National University Scholarships for International students.
The Australian National Institution (ANU) is a public research university in Canberra, Australia's capital city. Founded in 1946, the institution has grown from a relatively new addition to Australia's higher education system to one of the country's premier universities.
According to the QS rankings, it has consistently been recognized as Australia's No. 1 university, No. 1 in the Southern Hemisphere, and among the top 35 institutions in the world.
The campus, which is located in Acton, Canberra, is divided into seven teaching and research colleges.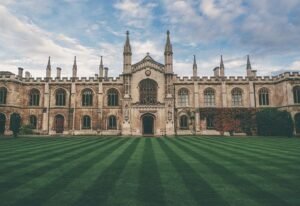 The university has evolved into a prestigious institution of higher learning, with about 20,900 students enrolled. It has a large foreign student body, and the university has been listed among Australia's top ten international universities.
ANU's academic strengths are in the subjects of geography, philosophy, politics, economics, and anthropology, however the university's other academic departments are similarly strong.
The university's prominence has resulted in a number of world-class alumni, including Nobel laureates, Rhodes Scholars, and high-ranking government officials.
This write-up includes a list of some top 3 Australian National University Scholarships for International students. Students should also look into the Undergraduate and Postgraduate Student Prospectuses for information on university admission.
Top 3 Australian National University Scholarships for International Students
The following are Top 3 Australian national university scholarships for international students, viz
1. ANU Chancellor's International Scholarships
The Australian National University's Chancellor's International Scholarship program is one of the newly formed fellowships. This university is one of the Australian national university scholarships.
This program was developed with the goal of recruiting international students with exceptional academic and research abilities.
This is one of the few scholarship programs at the Australian National University that is open to both undergraduate and postgraduate students.
As a result, the institution is able to provide up to 200 scholarships for this program each year. Around 45 scholarships are offered to international undergraduate students.
Estimated Scholarship Value
The scholarship benefits will differ depending on the study type (level of study and origin of the student). The scholarship amount increases to AUD 25,000 for undergraduate students.
Basic Criteria
Prospective students who are initially overseas students, have been offered admission to study at ANU for a coursework program, and are self-funded are eligible for the prize.
There are further requirements particular to each region, which can be found on the scholarship website
Application process
There is no other option for submitting an application. When students apply for admission to the university and receive an offer, they are automatically considered for the scholarship.
Successful candidates will be chosen based on their academic merit as well as their ability to meet the academic criteria.
Read also: Top 10 best scholarships for people with glasses
2. ANU Humanitarian Scholarship
The ANU Humanitarian Awards are another scholarship program that is more unique to ANU in terms of student admissions consideration. Also, one of the Australian national university scholarships.
These scholarships are generally given in the form of financial aid to help students from refugee backgrounds get access to higher education.
Estimated Scholarship Value
The package's financial prize comprises an annual stipend, which is usually distributed in installments throughout each semester. On the scholarship website, you may find more information about these stipends.
Basic Criteria
This Australian National University scholarship is open to students who are not Australian citizens or have a permanent residence status in Australia.
Students must be in possession of a temporary protection visa, a safe haven enterprise visa, or be seeking asylum. Finally, students should have received an offer of university admission.
Application process
For the 2022 admissions cycle, applications must be submitted through the University Admissions Center by the 12th of January 2022. The scholarship webpage has more information on the application procedure.
3. ANU Ph.D. Scholarships
Last on our list of top 3 Australian National University Scholarships is the ANU PhD scholarships.
ANU offers a number of PhD scholarships for potential postgraduates, in addition to the numerous graduate scholarships granted by the university.
These scholarships, which are funded by each of ANU's colleges, include stipends for winners who are planning to pursue a PhD full-time. International students must enroll in full-time studies rather than part-time study.
Estimated Scholarship Value
Travel and removal allowances based on the student's situation, paid leave based on the circumstances, thesis allowances, and dependent child allowances are among the perks of the award.
Basic Criteria
This ANU grant is available to prospective and existing PhD candidates who are fee-paying international or domestic students. Students should have a first-class undergraduate degree or a preferred Master's degree as a minimum requirement.
Application process
This scholarship program does not require a separate application. All eligible PhD applicants who match the eligibility criteria will be considered automatically. On the https://www.anu.edu.au/study/scholarships/find-a-scholarship/anu-chancellors-international-scholarshipscholarship website, you may find more information about the application procedure.
Trust you found our article on Top 3 Australian National University Scholarships helpful. Follow our website for more interesting articles
Read also: 7 best medical schools in France for international students