The University of Applied Sciences of Western Switzerland, often known as HES-SO (Haute Ecole Spécialisée de Suisse Occidentale), is a well-known and forward-thinking higher education institution. HES-SO, which was founded with a strong emphasis on practical and hands-on learning, offers a varied selection of specialized programs designed to provide students with the skills and information required to flourish in today's employment market.
HES-SO, located in the gorgeous surroundings of Switzerland, offers a one-of-a-kind learning environment that encourages creativity, critical thinking, and teamwork. With a focus on practical research and close relationships with industry partners, the institution offers students several possibilities to participate in real-world projects, internships, and industry placements.
HES-SO is dedicated to academic quality and employs a staff of dedicated instructors that are specialists in their respective industries, guaranteeing students receive cutting-edge education and training. HES-SO provides a holistic platform for personal and professional growth, preparing graduates to excel in their chosen fields, whether they aspire to be engineers, designers, healthcare professionals, or business executives.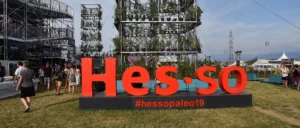 What services does The University of Applied Sciences of Western Switzerland provide?
For both undergraduate and graduate students, HES-SO provides a wide variety of programs in a variety of subjects. The university is highly regarded for emphasizing applied learning and practical skills, ensuring that graduates are well-prepared for the working world. HES-SO's main program areas include, among others:
a) Engineering: HES-SO offers courses in a range of engineering specialties, including information technology, mechanical engineering, civil engineering, and electrical engineering. These courses emphasize hands-on training and project-based learning to provide students the technical skills they need.
b) Visual arts and design: HES-SO provides courses in interior design, multimedia, visual communication, and other artistic fields. Students are urged to develop their artistic skills and use original thought in their projects.
c) Business and Management: HES-SO offers courses in entrepreneurship, marketing, finance, and international business management. These courses incorporate both academic understanding and actual business procedures.
d) Health Sciences: HES-SO provides educational opportunities in nursing, physiotherapy, occupational therapy, nutrition, and other areas of the medical industry. Through internships in healthcare settings, students obtain practical instruction and experience.
e) Social Work: The University of Applied Sciences of Western Switzerland offers courses in social pedagogy and social work with the goal of preparing students to deal with vulnerable people and address societal issues.
f) Hospitality and Tourism: HES-SO provides courses in tourism, event management, and hospitality management, enabling students to gain the knowledge and abilities necessary to succeed in the fast-paced hospitality sector.
g) Applied Arts: The University of Applied Sciences of Western Switzerland offers courses in textile design, jewelry design, and ceramics, giving students the chance to learn about traditional crafts in a modern setting.
h) Life Sciences: HES-SO provides courses in biotechnology and agronomy, among other courses, to prepare students for careers in academia and business.
Read Also: About The University of California Berkeley – Programs, Scholarships & Admission
How do I apply as an international student at HES-SO?
Application procedures for international students who want to attend HES-SO are simple. The general steps are as follows:
a) Research Programs: To discover the program that best suits your academic and professional objectives, start by investigating the ones that HES-SO offers. For further details on each program, go to the university's official website.
c) Fulfill Requirements for Admission: Ensure that you satisfy the admission standards for the program you plan to apply for. Depending on the program and degree of study (bachelor's or master's), these prerequisites may change.
b) Language Proficiency: Foreign applicants must prove they are fluent in the HES-SO's primary language of instruction, which is typically French. Examine the program's language requirements before enrolling as some programs may offer courses in English or other languages.
d) Compile Required Documents: Compile all necessary paperwork, such as academic transcripts, diplomas, letters of recommendation, a motivational letter, and a passport that is still valid.
e) Submit an online application: Fill out the form found on the HES-SO website. Send in all the required paperwork and, if necessary, make payment for the application fee.
If you are accepted into a program at HES-SO, you might need to submit an application for a student visa or a residence permit. For information on specific visa requirements, contact the Swiss government or the Swiss embassy or consulate in your country of residence.
g) Wait for Admission Decision: After submitting your application, you must wait for the university to analyze your materials and let you know whether you have been admitted.
What criteria must applicants for HES-SO programs meet?
Depending on the particular program and level of study, different HES-SO programs have different admission standards. However, some typical standards include:
a) Academic Requirements: Candidates must have earned their prior degrees from an approved institution, and they must present transcripts or diplomas as proof.
b) Language competency: International students are needed to show competency in French because it is normally the language of instruction at the University of Applied Sciences of Western Switzerland. Typically, language proficiency tests like the DELF or DALF are used for this.
c) Motivation Letter: A lot of University of Applied Sciences of Western Switzerland programs demand that candidates submit a motivation letter outlining their interest in the course of study they have decided to pursue as well as their rationale for applying to the school.
d) Letters of Recommendation: Some programs may ask applicants to submit letters of recommendation from instructors, professors, or employers who can vouch for their academic prowess or work history.
e) Portfolio: Applicants may be required to submit a portfolio showcasing their prior work and creative abilities for degrees in design, visual arts, or applied arts.
f) admission examinations or Interviews: To determine if applicants are qualified, some programs may also use admission examinations or interviews.
Prior to submitting an application, prospective students should thoroughly research the program's admission standards and make sure they meet all of them.
Read Also: Top 30 Made In India Products That Went Viral 2023
Does HES-SO provide students financial aid or scholarships?
Yes, HES-SO may provide scholarships and other forms of financial aid to help students with their academic endeavors. Depending on the program and the financial need of the student, financial aid may differ. The HES-SO may offer the following types of financial aid:
a) Scholarships: The institution may award scholarships to deserving students based on their performance in the classroom or other accomplishments. These awards can be used to pay for living costs or tuition.
b) Grants: University of Applied Sciences of Western Switzerland may offer grants to students who can prove they have a need for financial assistance in order to help them pay for tuition and other educational costs.
c) Work-Study Possibilities: Some University of Applied Sciences of Western Switzerland programs provide work-study options so that students can work sporadically on campus or for related businesses while completing their education.
d) Student Loans: To assist students in paying for their educational costs, the university may enable access to student loans through financial organizations.
e) Stipends for Required Internships: In some programs, students may be given stipends or allowances for their required internships.
Prospective students should visit the university's website to learn more about the financial assistance choices available, or they can get in touch with the HES-SO financial aid office for complete information and application guidelines.
What language is used in the classroom at HES-SO?
French is the main language of instruction at HES-SO. To facilitate excellent communication and comprehension between students and instructors, the majority of programs are taught in French. As a result, competency in the French language is typically expected of overseas students applying to HES-SO.
However, it is important to remember that, depending on the topic matter and the intended audience, University of Applied Sciences of Western Switzerland may also offer some programs or courses in other languages, such as English or German. To make sure they meet the appropriate language competency standards, prospective students should carefully study the language requirements for their selected program.
For overseas students who do not speak French, HES-SO may additionally offer language lessons or support to help them advance their French language abilities before to or throughout their studies.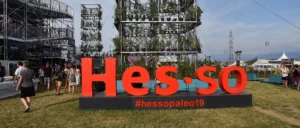 Are there options for internships or real-world work experience while a student?
Yes, University of Applied Sciences of Western Switzerland places a lot of value on internships and practical work experience as part of the educational process. The university works together with businesses and other institutions to give students useful practical experiences that enhance their academic studies.
Many of the programs at HES-SO include required internships or work placements that let students put their classroom learning to use in practical situations. These internships give students the chance to network with possible employers while also developing their skills and knowledge in the industry.
Students can get help discovering appropriate internships and job opportunities via the university's Career Services or Placement Office, which also supports them during the application process. Additionally, the ties between HES-SO and numerous businesses and industries make it easier to put students in appropriate organizations, ensuring they get hands-on experience and meaningful industry exposure while they are studying.
How does HES-SO help students find jobs once they graduate?
HES-SO is dedicated to assisting its alumni as they make the transition from the classroom to the working world. The institution provides a range of services and tools to help its students find employment following graduation. HES-SO assists students in locating work in a number of ways, including:
a) Career Services: The HES-SO's specialized Career Services office offers workshops, career counseling, and help with job searching. They provide advice on crafting resumes, getting ready for interviews, and honing crucial job-seeking abilities.
b) Job Fairs and Networking Events: The university hosts job fairs and networking events where students can network with potential employers, find out about job openings, and form important industry connections.
c) Alumni Network: The University of Applied Sciences of Western Switzerland has a robust alumni network, which can be a great resource for graduates looking for employment possibilities or guidance from seasoned experts in their field.
d) Internship Opportunities: Many students receive offers of full-time employment from the companies where they interned while they were in school. The HES-SO's emphasis on gaining real-world experience through internships may open up prospects for graduates to find immediate work.
e) Industry Partnerships: The University of Applied Sciences of Western Switzerland maintains tight links with corporations, organizations, and research facilities, which can help graduates find jobs.
f) Support for Entrepreneurship: For students interested in starting their own businesses, HES-SO may offer assistance and resources, such as workshops and business incubation programs.
HES-SO alumni are better prepared to enter the labor market with confidence and discover fulfilling career choices by utilizing these services and utilizing the university's broad network.
Recmmended
What research opportunities are there at University of Applied Sciences of Western Switzerland for students?
The HES-SO places a high value on applied research and encourages students to do research throughout their academic careers. The university provides students with a variety of research possibilities, including:
a) Research Projects: Some University of Applied Sciences of Western Switzerland programs include research projects in their curriculum, where students collaborate in teams to solve problems from the real world and advance cutting-edge research in their area of study.
b) Research institutes: The University of Applied Sciences of Western Switzerland is home to a number of laboratories and research institutes that are specialized in particular fields of study. Students might get the option to work in these institutions alongside academics and researchers, acquiring invaluable research experience.
c) Bachelor's and Master's Theses: A bachelor's or master's thesis, which entails carrying out independent research under the supervision of a faculty advisor, is often a requirement for students in many programs.
d) Research Internships: The HES-SO helps students find research internships with companies or research institutes so they can participate in active research initiatives and learn about the most recent developments in their field.
e) Doctoral Studies: The HES-SO provides students with the chance to pursue doctoral degrees and conduct in-depth research that will improve knowledge in their field of study.
f) Conferences and Publications: Outstanding student research results may be presented at conferences or published in scholarly publications, giving students the chance to communicate their work to the larger academic community.
Due to HES-SO's dedication to research, students are guaranteed not just a high standard of instruction but also the opportunity to actively advance their subjects of study. By fostering critical thinking, problem-solving abilities, and a deeper comprehension of their chosen fields, research can improve students' overall learning at HES-SO.
SEE ALSO:
Trust you found our article on The University of Applied Sciences of Western Switzerland (HES-SO) helpful. Follow our website for more interesting article.