Do you want to Apply For the UCL Global Masters Scholarships for international students, but lacking the core knowledge of it, welcome to our platform today, as we have all of these been sorted out here. Do you possess the drive and qualifications necessary to attend a top-tier university? then submit an application for the overseas students' UCL Global Masters Scholarship for 2023–24.
The UCL Global Masters Scholarship aims to support and encourage international students from lower-income backgrounds to enroll in full-time Master's degree programs at UCL. Ambitious innovators, forward-thinking trend-setters, and disruptive thinkers call UCL home. According to the QS World University Rankings, we are eighth best in the world. With 30 Nobel laureates, academic achievement is where we excel.
UCL is a highly regarded institution with ground-breaking research and a forward-thinking approach to education. It is home to innovators, business disruptors, thinkers, and change-makers. Students in hundreds of programs go right into their academics and practical research. There are many different methods to learn, however at UCL, postgraduate students learn by doing by actively influencing their surroundings. You have the power to alter the course of a changing world. And that's all it takes to leave your mark? a year.
Read Also: List Of 12 Scholarships for People with ADHD
Value, Advantages And Duration At The UCL Global Masters Scholarships for International Students
In 2023–24, there will be up to 70 (seventy) scholarships available.
The bursary is worth £15,000.
Unless the full-time program is two years long, the scholarship is only valid for one year. In that instance, the scholarship will be given out 50% year.
The UCL Global Masters Scholarship may be combined with other bursaries, grants, studentships, or scholarships. Depending on the overall amount of additional monies the student has received, the UCL grant may be modified.
Any additional money received for their UCL Master's degree studies before or after receiving the UCL Global Masters Scholarship must be immediately reported to the UCL Student Financial Office.
The scholarship will be used to cover the recipient's tuition costs first, with any remaining funds being paid to them in three equal installments over the course of the academic year for maintenance.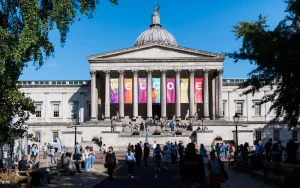 Application Guidelines For The UCL Global Masters Scholarships for International Students
To apply for the scholarship, you must have applied for admission to UCL. While you are not need to have received an admissions offer in order to be eligible for this scholarship, UCL Admissions will need to have verified your fee status.
Applications must be made through an online application form by Thursday, April 27, 5 p.m. BST.
To obtain the application form and for comprehensive instructions on how to apply for this scholarship, please visit the official website (link provided below).
Level / Area of study: Postgraduate Taught Masters Degree Program in any field offered by the University. This award is not available for programs that use distance learning.
Number of Awards: Up to 75 scholarships will be given out in 2023–2024.
Target group: International students from low-income backgrounds
Scholarship amount and duration: The scholarship is worth £15,000 and is only good for one year unless the full-time program lasts for two years. In that instance, the scholarship will be given out 50% year.
Deadline: April 27, 2023 (annual)
Study in the UK
Course Starts: September 2023
Host Institution:

University College London, UK
Recommended
Eligibility For The UCL Global Masters Scholarships for International Students
Applicants may come from any nation outside of the UK, however they must meet each of the requirements listed below:
being qualified to pay the overseas charge rate;
come from a lower-income family;
I have applied for admission to UCL's full-time Master's program for the academic year 2023–2024.
The University's essential information website provides guidance on how UCL measures household income.
SEE ALSO:
Trust you found our article on Apply For UCL Global Masters Scholarships for International Students 2023 follow our website for more interesting articles.