The University of Waikato is a beacon of academic quality and cultural diversity, located on the North Island of New Zealand. The college was founded in 1964 and has since grown into a vibrant institution renowned for its commitment to fostering research, innovation, and comprehensive training. The University of Waikato offers a wide range of undergraduate, postgraduate, and doctorate programs across many fields, with its main campus located in Hamilton and a satellite campus in Tauranga.
The institution provides students with a transformative learning environment that promotes critical thinking, cross-cultural understanding, and community engagement by embracing a distinctive synthesis of indigenous Mori background and global ideas. The University of Waikato continues to develop the next generation of leaders and significantly contribute to the intellectual landscape of New Zealand and the international academic discourse through its top-notch professors, cutting-edge research initiatives, and dynamic campus life.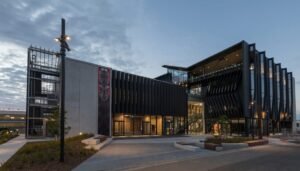 Where is the University of Waikato located, for starters?
The Hamilton campus of the University of Waikato is in New Zealand. A short distance from Hamilton's city center, its main campus is situated on a magnificent 65-hectare property along Knighton Road. The university also operates a satellite campus in Tauranga that provides students in the Bay of Plenty area with a variety of majors and courses.
Read Also: 7 Best Countries To Study Medicine Abroad | Scholarships Hall
What stages and programs does the University of Waikato offer?
The University of Waikato offers a wide range of programs and levels in several academic subjects. These include the humanities and social sciences, business and management, education, science and technology, law, fitness, and more. The institution provides undergraduate, postgraduate, and doctoral levels to accommodate a wide range of academic interests and career objectives. College students have a wide range of options to choose from, from bachelor's degrees to specialized postgraduate certifications, all of which are intended to provide them the information and abilities they need to succeed in their chosen industries.
How diverse is the University of Waikato student body?
The University of Waikato takes pleasure in supporting a large and diverse body of scholars. The institution attracts students from all over New Zealand and the region, creating a lively and welcoming learning environment. This variety improves cross-cultural understanding and gives college students the chance to interact with original viewpoints and research.
Read Also: Top 9 Cheap Universities In Europe That Teach In English
What assistance services are available to international students? Can they practice?
College students from all around the world are welcome to apply to the University of Waikato. The institution provides a variety of support services that are specifically designed to help international college students at some point throughout their studies. These services include guidance on immigration and visa issues, academic aid, English language support, orientation workshops, and academic assistance. The International Office is committed to helping international students succeed in their academic experience in New Zealand by helping them integrate into campus life.
How important is the Mori culture and history to the University of Waikato?
The University of Waikato continues to place a high value on the Mori subculture and heritage. The university was founded with a steadfast dedication to improving Mori education and understanding. It accepts its location on ancestor Mori territory and collaborates closely with neighborhood Mori groups. All college students are encouraged to have a deeper understanding of indigenous subculture by the constant incorporation of Mori perspectives and information into the teaching and research at the university.
Read Also: 10 Universities In Canada That Offer Financial Aid To International Students
For what academic disciplines and responsibilities is the university renowned?
The University of Waikato is renowned for its influential research across several areas. Environmental technology, computer technology and technology, indigenous studies, health and well-being, education, and business innovation are a few notable research areas. The university actively works with business partners, governmental organizations, and international organizations to address real-world challenges and add to global knowledge.
Is it possible for students to participate in extracurricular activities, sports, and golf equipment?
Yes, there are a ton of opportunities for student involvement in clubs, sports, and extracurricular activities at the University of Waikato. Whatever their interests—be they academic, cultural, recreational, or social—students are free to join a variety of clubs. College students can participate in interuniversity contests thanks to the college's sports facilities, which support a variety of athletic and fitness activities. The overall student experience is enhanced by a variety of cultural occasions, performances, and network interaction activities.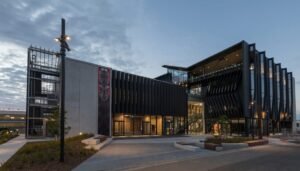 How does the University of Waikato help graduates find employment and advance their careers?
For the purpose of assisting students in preparing for their future jobs, the University of Waikato offers comprehensive career development services. The team at Career Development Services provides assistance with résumé writing, interview preparation, networking, and job hunting. In order to provide students a competitive edge in the job market, the university also works with businesses to facilitate internships, work placements, and opportunities for practical experience.
How does the college handle environmental projects and sustainability?
The University of Waikato is committed to environmental responsibility and sustainability. It has made efforts to reduce its carbon footprint, promote recycling, and implement environmentally sound practices. The institution incorporates sustainability ideas into its coursework and research, helping to develop ground-breaking solutions to environmental problems. Additionally, it supports student enterprises and projects that are environmentally conscious and encourages staff and students to engage in sustainable activities.
Recommended
How does the University of Waikato benefit the local populace and all of New Zealand?
The University of Waikato makes a significant contribution to the local community as well as to New Zealand society as a whole. The institution responds to local needs and promotes wonderful social interaction through network involvement programs, study partnerships, and outreach sports. Its scientific advancements help New Zealand innovate and expand, and its graduates become prized assets across a variety of industries, having a significant impact on the growth and prosperity of the country.
SEE ALSO:
Trust you found our article on The University of Waikato | Review, Tuition, Admission & Scholarships helpful. Follow our website for more interesting article.