In Malaysia and Southeast Asia, the University of Malaya (UM), located in Kuala Lumpur, is a model of academic excellence. Its legacy of fostering intellectual curiosity and developing future leaders dates back to its founding in 1905. A distinguished institution on an international scale, UM has cemented its place thanks to its dedication to education, research, and community involvement.
The broad range of academic programs offered at UM, which include everything from science and technology to the arts and humanities, guarantees a well-rounded educational experience. Its cutting-edge facilities, top-notch instructors, and cutting-edge research centers generate a climate that is favorable to creativity and discovery.
We will examine UM's amazing history, commitment to generating graduates who are well-rounded, and major contributions to research and development as we delve deeper into UM's profile. Join us on this informative tour of the University of Malaya (UM), an organization that continues to influence Malaysia and the rest of the world.
HISTORICAL EVOLUTION
The early 20th century, when Malaysia was still a British colony, is where UM's historical roots may be found. The King Edward VII College of Medicine was the inaugural name of the institution when it was founded in 1905 to offer medical education. Its scope grew over time, becoming the University of Malaya in 1949 and then the Raffles College in 1929. As the first university in Malaysia, it underwent a tremendous metamorphosis that contributed to the intellectual and academic advancement of the country.
Achieving Academic Excellence
Academic excellence has always been a priority for the University Of Malaysia. The institution provides a wide variety of academic programs in a range of subject areas, including science, technology, the arts, and humanities. By ensuring that kids obtain a well-rounded education, this diversity helps prepare them for success in a world that is constantly evolving.
The university's professors are well known for their knowledge and dedication to both teaching and research. Top talent has continually been drawn to UM from both within the country and outside, thus boosting its academic reputation. The development of the upcoming generation of innovators and leaders is greatly aided by these educators.
Read Also: University of Cambridge's Acceptance Rate, Tuition, Notable Alumni, and More 2023
RESEARCH AND INNOVATION
UM's dedication to research and innovation is one of its defining traits. The university has created a large number of research institutions and centers, each devoted to tackling significant global concerns. These centers concentrate on subjects like healthcare, sustainability, technology, and social sciences, advancing cutting-edge knowledge.
The university's focus on research has produced countless inventions and achievements with broad-reaching effects. Its researchers have significantly impacted subjects including environmental science, engineering, and medicine, raising the standard of living for people in Malaysia and around the world.
COMMUNITY ENGAGEMENT
Beyond studies and research, the University of Malaya has a strong sense of responsibility to the local and international communities. The institution actively takes part in outreach activities, social projects, and collaborations with different groups. These initiatives seek to address social issues, advance inclusivity, and cultivate a feeling of accountability among the school's staff and students.
Through partnerships with international organizations and the sharing of ideas, UM's commitment to the community transcends national boundaries. The academic environment at the institution is enhanced by this global perspective, which also advances worldwide interconnection.
Read Also: How Much Does Welding Schools Cost?
The International Recognition
Because of its dedication to quality, the University of Malaya has gained respect on a global scale. A testament to its academic excellence and research accomplishments, the university consistently ranks among the top institutions worldwide. Its affiliations with well-known universities and organizations around the world further improve its standing internationally.
Because of UM's high-caliber education and diverse campus community, students from numerous nations are drawn to it. The university's multicultural student body fosters a vibrant, welcoming environment that enhances everyone's educational experience.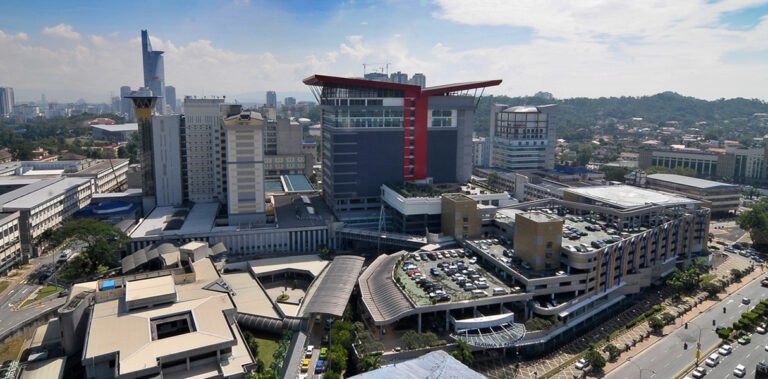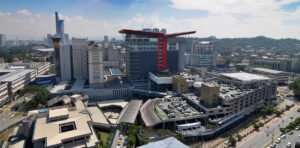 Malaysia and Southeast Asia: Impact on
The impact of UM goes well beyond its campus. It has been essential in influencing Malaysia's educational system and advancing the country. Graduates from the university have gone on to excel as leaders in a variety of industries, fostering economic development.
The University of Malaya stands out as a source of knowledge and skill in Southeast Asia. It has become a regional hub for knowledge sharing and innovation thanks to its research activities and interdisciplinary academic partnerships. The region has developed significantly as a result of the university's contributions to tackling issues like healthcare and environmental sustainability in the region.
The Challenges and Future Outlook
UM faces several hurdles in the future despite its tremendous accomplishments. There are continual challenges due to the higher education landscape's rapid evolution, growing competition from international institutions, and the requirement to adapt to new technology. However, UM is well-positioned to overcome these difficulties thanks to its resilience, dedication to quality, and strategic vision.
Future prospects for the university are positive due to ongoing expansion in research, academic programs, and international partnerships. The University of Malaya is still committed to its purpose of developing tomorrow's innovators and leaders while advancing society.
History (Brief)
Over the course of its long history, the University of Malaya (UM) has developed into a renowned center of academic achievement. It is at the vanguard of higher education in Malaysia and Southeast Asia thanks to its dedication to instruction, research, and community involvement. With a wide variety of academic offerings, a committed staff, and a strong emphasis on research and innovation, UM continues to influence its students' futures and make a positive impact on society.
Beyond academia, UM has an impact on Malaysia's development and acts as a regional center for knowledge sharing and innovation. The tenacity and dedication to the greatness of UM assure that it will thrive and make substantial contributions to research, education, and society at large as it takes on the problems of the future. For future generations, the University of Malaya (UM) will continue to serve as a lighthouse of knowledge.
Read Also: About The University of Kansas (KU) | History, Tuition, Admission
where the University of Malaya is located
Kuala Lumpur, the capital of Malaysia, is where the University of Malaya is located. Its main campus also referred to as the Petaling Jaya campus or the PJ campus, is spread out over a vast area and offers a welcoming setting for instruction and research. For students from all over the world, this prominent location provides simple access to the city's services and cultural attractions.
Principal Academic Initiatives and Schools
The University of Malaya is recognized for offering a wide range of academic programs and faculties to accommodate different fields of study. Its principal academic departments and faculties include:
1. Programs in fields like sociology, psychology, economics, and political science are available through the Faculty of Arts and Social Sciences.
2. Biology, chemistry, and physics are just a few of the science-related courses offered by the faculty of science.
3. Faculty of Medicine: The UM Faculty of Medicine is a pioneer in medical teaching and research and is well-known for its medical programs.
4. Engineering Faculty: Provides engineering programs with a range of specialties.
5. Business and accounting studies are offered by the faculty, preparing students for jobs in finance and business.
6. Law School: Creates lawyers through its undergraduate and graduate law programs.
7. Information technology faculty: focuses on computer science, information technology, and related subjects.
8. Focusing on architecture, urban planning, and related fields is the Faculty of the Built Environment.
9. Programs in public administration and economics are available through the faculty of economics and administration.
10. The faculty of dentistry is well-known for its dental research and activities.
11. Focuses on linguistics, translation, and language studies, the faculty of languages and linguistics.
12. Research in educational theory and practice is done by the faculty of education, which also provides educational programs.
Read Also: Stanford Ivy League : Ranking, Acceptance Rate, and tuition 2023
The University of Malaya's admissions procedure
Prospective students should adhere to the following general procedures in order to apply for admission to the University of Malaya:
1. Select a Program: Choose a professor and academic program that are compatible with your interests and professional objectives.
2. Review the precise admission requirements for the program you've chosen because they can differ.
3. Application Submission: During the allotted application time, submit your online application using the university's admissions site.
4. Pay the Application cost: Submit the university-mandated application cost.
5. Prepare and submit any required documentation, such as identification cards, certifications, and academic transcripts.
6. Attend interviews or exams: As part of the application process, some schools may ask you to appear in interviews or examinations.
7. Wait for Admission Decision: After submitting your application, be patient while the university considers it and decides whether or not to admit you.
8. Accept Offer: If the offer is accepted, proceed as directed to accept admission and complete any other procedures.
9. Enroll: Finish the enrollment procedure, which includes paying the tuition and signing up for classes.
Structure of Tuition Charges for Both Domestic and Foreign Students
The University of Malaya's tuition cost schedule varies depending on the program chosen, the student's nationality, and the level of study (undergraduate or graduate). In general, Malaysian nationals pay less in tuition than foreign students. The cost of tuition may also differ between faculties. Prospective students may consult the university's official website or get in touch with the admissions office for comprehensive and current information on tuition costs.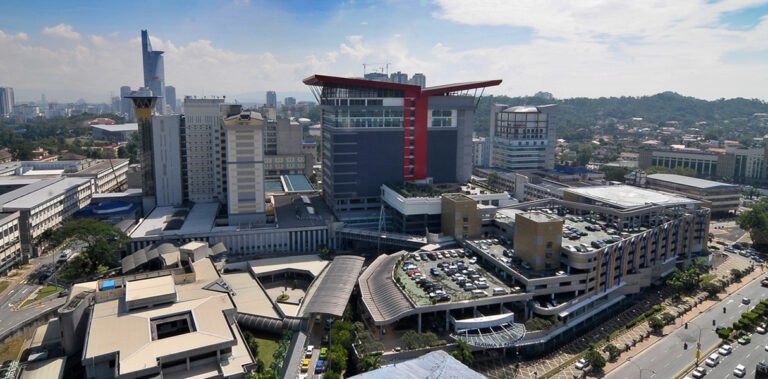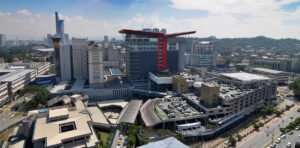 Financial assistance and scholarships
The University of Malaya provides qualified students with a range of financial help options, including scholarships. These awards may be given on the basis of academic achievement, financial necessity, or other criteria decided upon by donors and organizations. The UM Excellence Scholarship, the Bursary Scheme, and the Graduate Research Assistant Scheme are a few common scholarships. Students should look into their possibilities and submit their applications by the deadlines if they want to increase the likelihood that they will receive financial aid.
Activities for students and on-campus life:
The University of Malaya's campus is lively and diverse, and there are lots of chances for students to participate in organizations, events, and extracurricular activities. The institution offers cutting-edge amenities like libraries, research centers, sports facilities, and dorms for its students. Students can take part in a variety of sports and extracurricular activities, take part in organizations and groups, and attend cultural events. This vibrant campus community encourages holistic development, networking, and personal improvement.
Recommended
Excellence in academics and research
The University of Malaya consistently ranks among the best universities in Malaysia and is praised around the world for the caliber of its academic and research output. It has developed a reputation for turning forth exceptional graduates who significantly advance a variety of professions. UM is highly rated and frequently appears among the best universities in Asia in international rankings. Its numerous research institutes and partnerships with international universities, which demonstrate its dedication to research and innovation, make it a center for cutting-edge research and development.
The University of Malaya, located in the center of Kuala Lumpur, has a long history, a wide range of academic programs, and a dedication to research and academic quality. In accordance with the curricula they have chosen, prospective students can apply for admission; they should also look into funding options for their studies. The active campus community offers many chances for both academic and personal development, making UM a top choice for students looking for a top-notch education in Malaysia.
SEE ALSO:
Trust you found our article on The University of Malaya (UM) – Profile, Review helpful. Follow our website for more interesting articles.