Sports and exercise-related injuries are unavoidable, which is the reason to look at best sports medicine colleges today. Thus, the top sports official continues to be a specialist or doctor in sports medicine. Despite the fact that their job seems straightforward and uncomplicated, you cannot excel in your profession without earning a degree from one of the Best Sports Medical Schools.
You can study theory and practice, hone your research techniques, engage in hands-on learning experiences, and gain comprehensive knowledge by enrolling in any of the top sports medicine colleges.
With a sports medicine degree, you can prepare for additional degrees while also receiving training for a career in medicine, sports, or science. It will also show you how to learn in-depth information about the human body and its physical capabilities.
Attending one of the top universities for sports medicine is a fantastic opportunity. The 15 finest sports medicine colleges in 2023 that provide a variety of degree programs in sports medicine have been compiled in this post to relieve you of the worry of selecting which is suitable for you.
To get a list of everything in this post, navigate through the table of contents below.
Read Also: 10 Cheapest Universities in the United Arab Emirates for International Students
Sports medicine: What is it?
According to Wikipedia, sports medicine is a subspecialty of medicine with an emphasis on physical fitness, injury prevention, and treatment.
Acute injuries like fractures, sprains, strains, and dislocations are among the physical problems that sports medicine doctors or experts typically treat.
Also, they deal with degenerative illnesses, chronic excessive injuries like tendinitis, and tiredness syndrome.
What are majors in sports medicine?
Nonsurgical methods are the main focus of sports medicine. Most exercise-related injuries don't need a surgeon's assistance.
The field of sport medicine is not only concerned with treating injuries and assisting injured athletes in recovering more quickly, but also with helping them improve their performance and reap the greatest rewards.
Strength training, sports psychology, dietary instruction, and a customized workout program help them attain them.
In essence, sports medicine blends the ideas of conventional medicine with those of sports science, exercise physiology, orthopedics, biomechanics, sports nutrition, and even sports psychology.
Medical doctors, surgeons, athletic trainers, sports psychologists, physiotherapists, nutritionists, coaches, dietitians, and personal trainers are just a few of the disciplines or specialists who can join the sports medicine team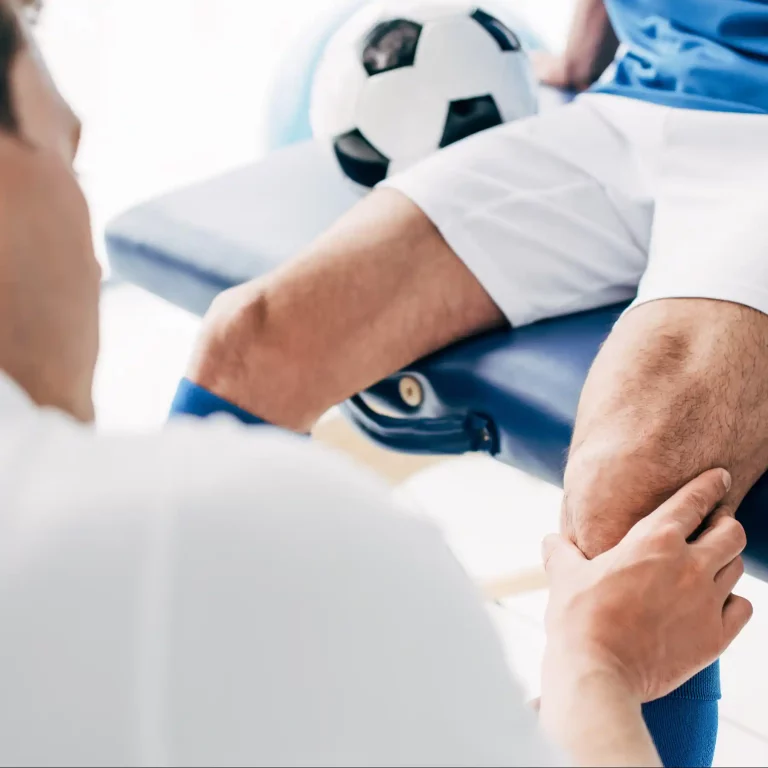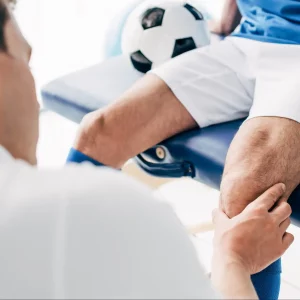 What Advantages Do Sports and Exercise Medicine Have?
It is impossible to overstate the advantages or significance of sports medicine.
Even before the 20th century, people have been actively engaged in sports for many years. More individuals participate in sports and exercise activities as time goes on, either to make a living or to stay in shape.
This is due to their realization of the value of physical activity and exercise for maintaining good health.
They sustain injuries like sprains, strains, lacerations, fractures, dislocations, and abrasions during these sports and exercise activities, which are painful and uncomfortable.
Sports medicine experts can assist in easing these pains and helping to avoid some of these injuries from happening.
Additionally, sports medicine is more crucial and pertinent than ever because it covers everything from injury prevention to training.
Added advantages include;
Uses cutting-edge treatment methods
Sports medicine experts implores the use of the most up-to-date and cutting-edge methods and approaches to recover function in affected areas. Some recuperation solutions are simpler and quicker.
Modern reconstructive surgical methods, regenerative medicine procedures including platelet-enriched plasma (PRP) therapy and stem cell therapy, and other approaches are all available today.
Read Also: Happy New Month Messages For Family & Friends
Aids in improving one's athletic performance
Professionals in sports medicine frequently play a significant part in creating training plans that are specific to the demands, advantages, and disadvantages of each athlete.
These experts can evaluate an athlete's anatomical strengths and weaknesses, suggest training regimens, and point out opportunities for development thanks to their knowledge and equipment.
Injury reduction and new injury prevention improvements
Sports medicine doctors or specialists typically have a thorough awareness of how athletes use their bodies during practice and competition since they employ current method options.
As a result, they give patients professional guidance and recommendations on how to prevent injuries and prevent re-injury in an area that has already been damaged.
In addition, they perform physical activities prior to participation to make sure that their patients are prepared to resume activities, which helps professional athletes and amateurs make crucial "play-back" decisions.
Professional Care
Physicians that specialize in sports medicine are qualified to treat athletes, fitness professionals, and those who lead active lives.
They collaborate closely with orthopedic surgeons and physiotherapists to create treatment regimens that are suited to the individual requirements of each patient since they are aware of the effects of sports and exercise on a patient's body, such as concussions and repeated movement problems.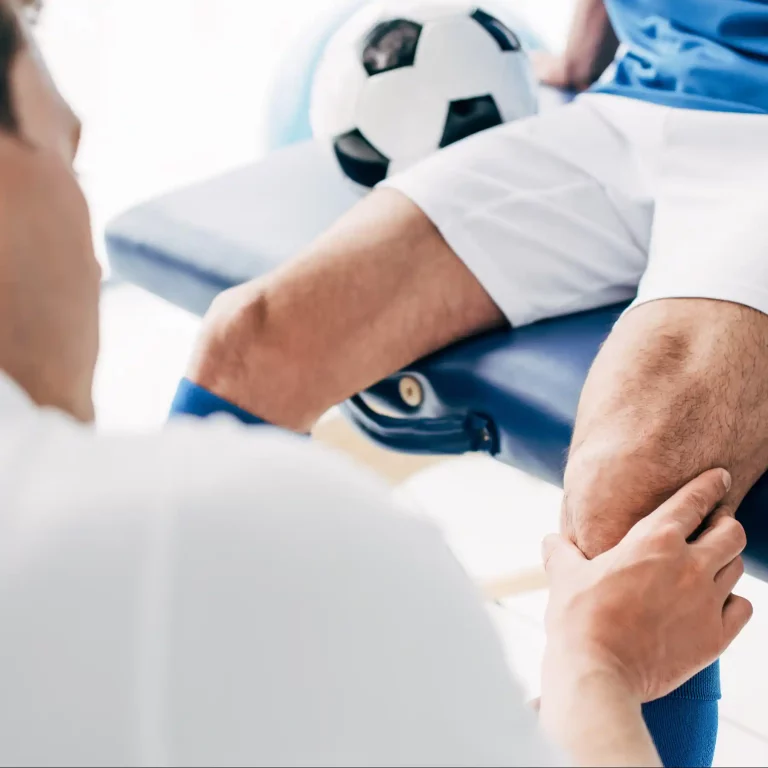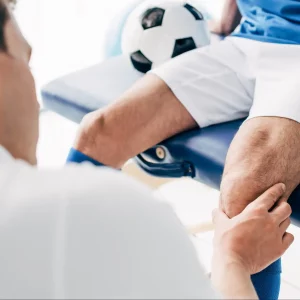 10 Best Sports Medicine Colleges in 2023
From Here Down Is The List Of Best Sports Medicine Colleges
1. The University of Michigan
The University of Michigan is included on our list of the best sports medicine colleges. As a public research university, it was established in Ann Harbor, Michigan, in 1817. The U-M School of Medicine, which offers a variety of medical disciplines, including sports medicine, is housed within the university. US News & World Report has classified the University of Michigan School of Medicine as the No. 20 primary care medical school in the world and No. 17 for research.
Every medical program provided at this institution, including sports medicine, is highly regarded and well-known internationally due to the medical school's ranking. The school's state-of-the-art labs and facilities enable sports medicine students to gain a variety of practical skills. If you perform well academically as well, you may be eligible for a scholarship that will pay for your whole school.
2. American College of Sports Medicine
The American College of Sports Medicine, which is on our list of the best sports medicine colleges, is unique from the rest because it entirely concentrates on sports medical education. It was founded in Indianapolis, Indiana, in 1945, and since then it has provided top-notch sports medicine education and services.
What else distinguishes this institution?
The American College of Sports Medicine includes more than 50,000 members and credentialed professionals from 90 different countries that work in the field of sports medicine. It also takes pleasure in being the sole organization to provide a comprehensive perspective on the industry.
The school's goal is to promote and integrate scientific research so that exercise science and sports medicine can be taught and used in real-world settings.
Read Also: 10 Best PHP Courses Online in 2023
3. Southern California University
The University of Southern California in Los Angeles is third on our ranking of the best sports medicine colleges. Due to its extensive and excellent program offerings in a range of academic fields, this university is highly regarded and among the best in the world. It has been in operation since its founding as a private research university in 1880.
The Keck School of Medicine, which offers a wide range of medical programs in different disciplines, is located at the University of Southern California. The Division of Bio-kinesiology and Physical Therapy, a department within this medical school, is listed in the top 5 in the US by US News & World Report.
A Master of Science in Sports Science is provided by the Division of Bio-kinesiology and Physical Therapy. In addition to providing students with the advanced abilities necessary to succeed in a specialized area connected to sport and exercise, the curriculum gives students a thorough understanding of the physiological, biomechanical, and neurological underpinnings of the movement.
4. Stanford University
Stanford University is well-known among educational institutions; it has won several accolades, made ground-breaking discoveries, and produced some of the most well-known people in the world, and still known to be one of the best sports medicine colleges. The academic reputation of Stanford is unmatched, and it lives up to the hype. It is available in a wide range of study subjects and certifications.
A complete department at Stanford is devoted to the study of sports medicine. Physical care, athletic training, human performance, and physical training are the department's other four sub-divisions. Due to limited openings and stringent admissions standards, it will be extremely difficult to enroll in this school's sports medicine program.
5. Ohio State University College of Medicine
One of the top universities in the US for athletics is Ohio State University College of Medicine. It is considered among the top hospitals in the US in ten different disciplines, and US News & World Report has acknowledged it on a national level for both education and research at its two principal teaching hospitals.
The Ohio State University College of Medicine stands out among the other 150 universities for sports medicine because of its distinctiveness in this area.
Many medical specialties, including orthopedics, emergency medicine, neurology, and internal medicine, are represented in this sports medicine curriculum. You gain practical experience through the curriculum using state-of-the-art tools and methods to treat patients.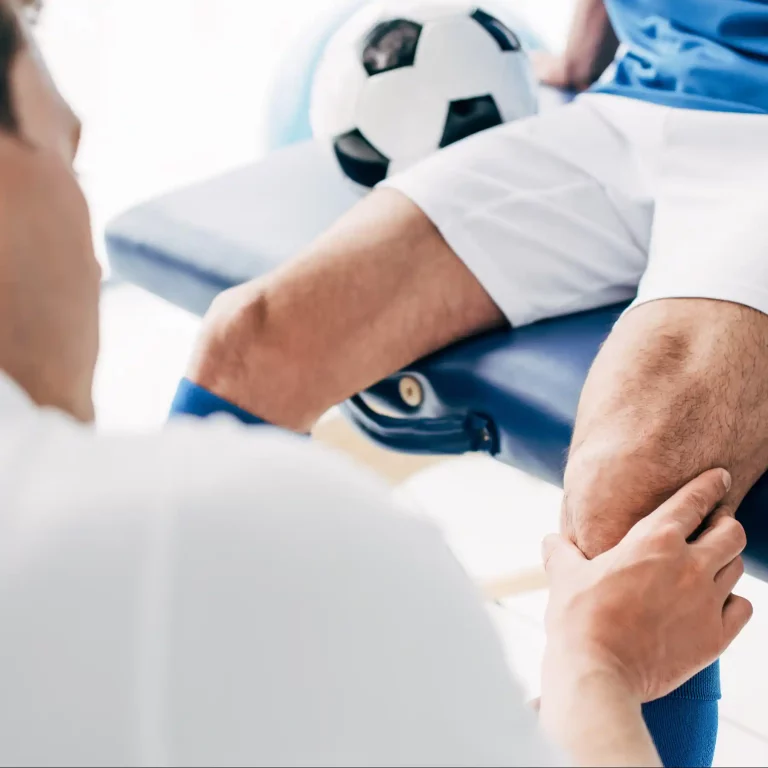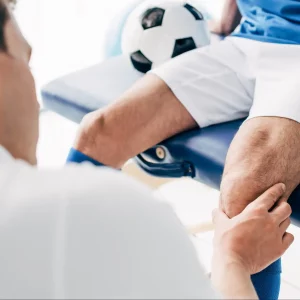 6. Boston University
One of the best sports medicine colleges is available at Boston University. It is a private institution that was founded in Boston, Massachusetts, in the United States, in 1839. Boston University is placed No. 32 for research and No. 36 for primary care in the list of top medical schools.
The Department of Physical Therapy & Athletic Training offers a sports medicine curriculum. Browse the website to locate a variety of program options, then likely submit an application for the one that most suits you.
7. The University of South Florida (USF)
The University of South Florida is the next school on our list of the best sports medicine colleges. It was founded in 1956 as a public research university and provides a variety of academic degree programs, including sports medicine. Now, why is this institution listed as one of the top universities for sports medicine?
First off, USF is among the best universities in the US, and its medical school, Morsani College of Medicine, is among the top 50. The Department of Orthopedics & Sports Medicine, located in its medical college, offers top-notch academic instruction to students who desire to work in sports medicine.
8. The University of Pittsburgh
You can enroll in one of the best sports medicine colleges in the world at the University of Pittsburgh. Being one of the top universities for sports medicine, the university's School of Health and Rehabilitation Science, which offers Sports Medicine, is listed among the top 6 medical schools.
The School of Health and Rehabilitation's Department of Sports Medicine and Nutrition offers regular and accelerated master's tracks in athletic training, a BS in Nutrition Science, an MS in Sports Medicine, an MS in Sports Science, a Ph.D. in Rehabilitation Science, and an accelerated MS and regular MS in Dietitian Nutritionist programs.
Any of the programs that fit your educational requirements are open for application.
9. Logan University
Due to its history, Logan University is among the best sports medicine colleges. Up until 2013, it was known as Logan College of Chiropractic before becoming a full university. The college has long been renowned for its top-notch chiropractic education that equips students for careers in sports science and medicine.
The school offers a Master of Science in Sports Science and Rehabilitation that will give you the knowledge, skills, and assurance you need to succeed in the sporting world. The course is entirely available online.
Recommended
10. The College of Idaho
The College of Idaho, a tiny, private liberal arts college with its main campus in Caldwell, Idaho, is included on our list of the best sports medicine colleges. Since its founding in 1891, it has produced seven Rhodes Scholars, three governors, and four NFL players.
The department of health and human performance at the institution trains students for careers in medical sports through its study of sports science. Students in this program collaborate directly with lecturers, participate in lab research, and study experientially to develop skills that will help their careers.
SEE ALSO:
Trust you found our article on 10 Best Sports Medicine Colleges follow our website for more interesting articles.