A notable university known for its dedication to excellence and innovation is Southern Cross University. The institution, which was established in 1994, is situated on Australia's breathtaking east coast, with campuses dispersed over three states: New South Wales, Queensland, and Victoria. Southern Cross University offers a dynamic learning environment that promotes academic success and personal growth thanks to its active and welcoming community.
The goal of Southern Cross University is centered on a commitment to offering top-notch instruction that equips students with the skills they need to succeed in their chosen industries. The university provides a wide variety of undergraduate and graduate degrees in a number of subject areas, such as the arts and social sciences, business and tourism, health and humanities, education, and environmental science. These courses aim to educate students for the difficulties of the modern world by giving them relevant knowledge, critical thinking skills, and a global perspective.
In addition, Southern Cross University is renowned for placing a high priority on research and innovation. The institution actively encourages staff and students to take part in cutting-edge research that solves practical issues and advances society. Southern Cross University has distinguished itself as a center of intellectual curiosity and discovery with cutting-edge facilities and world-class research institutes.
Southern Cross University offers a vibrant campus life with a variety of extracurricular activities, clubs, and groups in addition to its outstanding academic programs. Students have the chance to fully immerse themselves in a vibrant cultural and social environment, developing relationships and friendships that will last a lifetime.
Southern Cross University continues to develop the potential leaders of tomorrow and have a beneficial influence on the local and global communities through its dedication to excellence, research, and community engagement.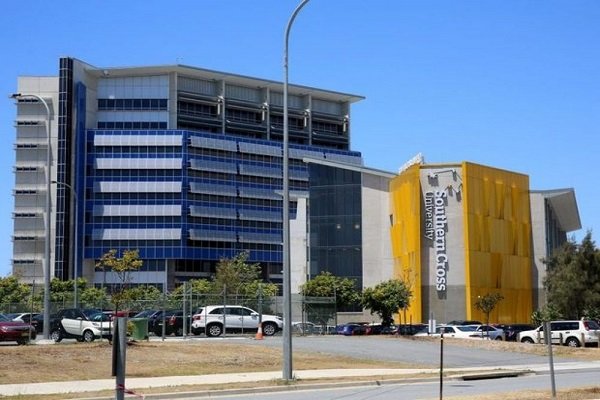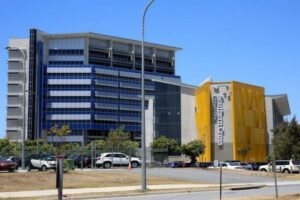 The location of Southern Cross University.
The campuses of Southern Cross University, which also has locations in Victoria, New South Wales, and Queensland, are all located on Australia's east coast. Gold Coast, Coffs Harbour, and Lismore are home to the main campuses.
The Northern Rivers region of New South Wales is where the Lismore campus is located. It offers a peaceful and motivating learning environment because it is situated in a lovely setting close to the seaside and a rainforest.
The seaside city of Coffs Harbour, which is well-known for its unhurried way of life and natural beauty, is where the Coffs Harbour campus is situated. The school has a lively atmosphere and is close to beautiful national parks and beaches.
On the southernmost portion of Queensland's Gold Coast, in the town of Bilinga, is where you'll find the Gold Coast campus. It gives students access to a vibrant metropolitan environment that is diversified and includes lovely beaches, places to have fun, and a flourishing business area.
Southern Cross University was established when?
In 1994, Southern Cross University was established. Although it is a young university, it has swiftly built a solid reputation for its dedication to quality in research and education.
What are Southern Cross University's main campuses?
Lismore, Coffs Harbour, and Gold Coast are home to Southern Cross University's main campuses. These campuses operate as the principal centers for educational programs, student services, and research.
The Lismore campus provides a calm and welcoming environment for learning because it is tucked away in a natural setting. It has cutting-edge amenities such lecture halls, libraries, labs, and support services for students.
The Coffs Harbour campus is situated in a seaside city and offers cutting-edge amenities to improve the educational experience. It features cutting-edge classrooms, specialist labs, computer labs, and areas specifically designated for research and innovation.
The Gold Coast campus offers students a lively, international setting. It has cutting-edge construction, well-appointed classrooms, computer labs, a library, and common areas. The Gold Coast's well-known attractions are easily accessible from the campus, which is ideally positioned close to public transportation.
Read Also: List Of 10 Best Universities in China for International Students
Which courses and degrees are available at Southern Cross University?
Numerous programs and degrees in many different fields are available through Southern Cross University. Undergraduate, graduate, and research degrees are available in a variety of subjects, including the arts and social sciences, business and tourism, education, health and human sciences, engineering, creative arts, law, and indigenous knowledge.
The institution grants bachelor's degrees in a wide range of subject areas, including psychology, business administration, environmental science, digital media, nursing, education, and the creative arts. Students can pursue master's degrees at the postgraduate level in disciplines like business, health services management, social work, law, and education. Additionally, research degrees like the Master of Research and Doctor of Philosophy (Ph.D.) programs are offered.
In addition, Southern Cross University offers a variety of flexible study alternatives, such as part-time and online courses, to meet the demands of students who might have other obligations like jobs or classes.
What type of institution is Southern Cross University—public or private?
A public university is Southern Cross University. It operates as a public university with government support and abides by stringent quality requirements established by the government and higher education regulatory agencies in Australia.
Being a public university, Southern Cross University is dedicated to giving a variety of students an accessible and inexpensive education. It embraces the values of academic excellence, equity, and inclusivity.
What is Southern Cross University's tuition cost schedule?
According to the program and degree level, Southern Cross University's tuition cost structure changes. Because it is a public university, local students' tuition costs—citizens of Australia, permanent residents, and New Zealand—are often lower than those of foreigners.
On the university's website or by getting in touch with the admissions office, you may find the precise costs for each program.
office right away. It is important to keep in mind that tuition costs could fluctuate, so if you're thinking about enrolling, make sure you get the most recent price information.
To help students afford their tuition, Southern Cross University also provides a range of payment plans and scholarships. In the following query, financial assistance and scholarships are covered in great length.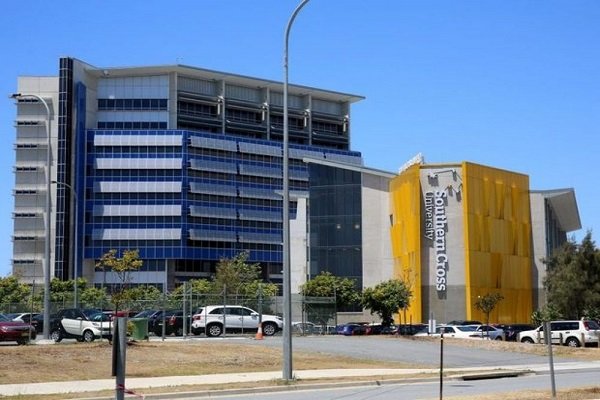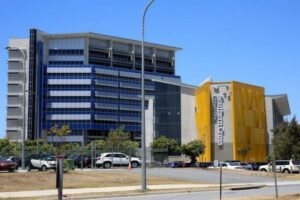 Does Southern Cross University provide financial help or scholarships?
Yes, Southern Cross University provides financial aid and scholarships to help students with their academic endeavors. The university offers a variety of scholarships that honor academic prowess, potential for leadership, and financial need.
Both domestic and foreign students may be eligible for scholarships, and the requirements may change. Merit-based scholarships are available, while need-based or field-specific grants are also available.
To assist students in managing their educational expenses, Southern Cross University also provides a number of financial aid options, such as loans, grants, and bursaries. On the university's website or by getting in touch with the financial aid office, you may get information about the precise financial aid programs and application procedures.
How diverse is Southern Cross University's student body?
The student body at Southern Cross University takes pleasure in being inclusive and varied. The diverse and diversified community at the institution welcomes and encourages participation from students from many origins, ethnicities, and cultures.
The institution draws both domestic and foreign students in large numbers, creating a vibrant and diverse learning environment. The student body's diversity improves collaboration, global viewpoints, and cross-cultural understanding.
In order to ensure that students from varied backgrounds feel appreciated and empowered throughout their academic journey, Southern Cross University actively promotes inclusion and offers support services to assist them.
What is Southern Cross University's student-to-faculty ratio?
Depending on the curriculum and class size, Southern Cross University's student-to-faculty ratio varies. But the university continues to place a premium on delivering a top-notch education and encouraging positive interactions between students and professors.
At Southern Cross University, the lower class sizes allow for more individualized instruction and deeper interactions between students and instructors. This encourages a safe learning environment where students may actively engage in conversations, receive tailored advice, and take advantage of beneficial mentoring opportunities.
Students have access to the tools and support they need to thrive academically and personally because to the university's dedication to maintaining a favorable student-to-faculty ratio.
Read Also: Uncovering Unconventional Scholarship Opportunities: Discover the Weird and Wacky Side of Financial Aid
Are there possibilities for distance or online learning at Southern Cross University?
Yes, to meet the needs of students who need flexibility in their studies, Southern Cross University provides online and distant learning choices. The college has created a strong online learning environment that enables students to access course materials, take part in online conversations, and turn in assignments from any location.
Both undergraduate and graduate levels of online programs are available, providing a wide choice of study possibilities across numerous fields. At Southern Cross University, interactive multimedia tools, online forums, and virtual classrooms are all part of the online learning experience.
Students who favor a more flexible form of study can also pursue it through distance learning. It enables individuals to manage their education with other commitments by enabling them to obtain printed study materials and communicate with their lecturers.
What opportunities are there for research at Southern Cross University?
Southern Cross University is dedicated to high-caliber research and provides a wide range of chances for it. Environmental science, marine and coastal management, health and wellbeing, social sciences, creative arts, and Indigenous studies are some of the university's research strengths.
The completion of higher research degrees, such as the Master of Research and Doctor of Philosophy (Ph.D.) programs, gives students the chance to do research. These programs give students the opportunity to carry out unique research in their chosen fields while being supervised by knowledgeable professors.
Additionally, Southern Cross University is home to a number of research institutions and centers that offer a conducive atmosphere for research activity. These research institutes are particularly interested in environmental science and management.
geology, humanities and health sciences, education, and environmentally friendly travel.
What kind of assistance is available to students at Southern Cross University?
The success and welfare of its students are a top priority at Southern Cross University, which provides a wide array of support services. These services are intended to support students during their time at university academically, emotionally, and socially.
The institution offers academic assistance through tools like writing centers, study skills classes, and learning hubs. These programs are designed to improve students' time management, academic writing, and study habits.
In addition, there are financial aid programs, handicap services, career development and job support, counseling and psychological support for students. Additionally, there are specialized support services for overseas students that make sure they get assistance with visa issues, cultural acclimatization, and academic help tailored to their need.
The goal of Southern Cross University is to develop a supportive and welcoming atmosphere where students can succeed both academically and personally. The support services provided are a reflection of this dedication to the success and well-being of students.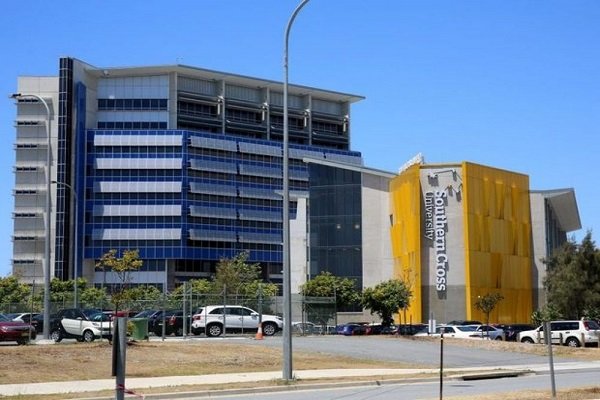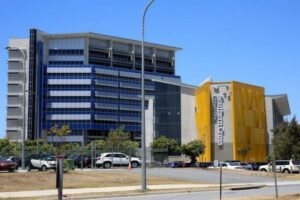 Are there accommodations available for students on-campus?
Yes, all of Southern Cross University's campuses provide on-campus housing alternatives for students. These lodgings provide a practical and accommodating living setting that encourages a sense of community and enables simple access to university resources.
A variety of accommodation options, such as single rooms, shared rooms, and self-contained flats, are frequently offered in the on-campus housing. The amenities offered could include of common areas, study spaces, laundry facilities, and leisure amenities.
Students who live on campus have more chances to socialize, establish friends, and fully immerse themselves in the university experience. It provides a welcoming environment where students may work together, share knowledge, and form enduring bonds.
It is important to remember that space is limited, thus students are urged to apply as soon as possible to guarantee their preferred on-campus housing. For those who prefer alternative living arrangements, off-campus housing choices, such as private rentals or cooperative homes, are also available in the neighborhood.
Are there any collaborations between Southern Cross University and businesses or other educational institutions?
Yes, Southern Cross University continues to collaborate with businesses and other educational institutions to improve the educational process and give students access to real-world possibilities. These collaborations are essential in bridging the gap between the classroom and the real world, giving students access to useful business knowledge and practical skills.
To promote internships, work placements, and industry projects, the university works with a variety of industries, including business, healthcare, environmental organizations, and the creative arts. These partnerships give students the chance to develop their professional networks, use their knowledge in practical contexts, and improve their employability after graduation.
Additionally, Southern Cross University maintains partnerships and exchange programs with both domestic and foreign academic institutions. These collaborations give students the chance to take part in international exchanges, joint research projects, and study abroad programs, which helps them develop a global perspective and cross-cultural understanding.
What kind of work opportunities are there for Southern Cross University graduates?
The goal of Southern Cross University is to provide graduates with the information and abilities needed for successful professions. Programs and degrees offered by the institution are created in accordance with market demands, ensuring that graduates are ready for the workforce.
The employment outlook for Southern Cross University graduates is typically favorable. Graduates' employability is improved by the university's solid relationships with business partners and emphasis on practical education and research. Graduates possess problem-solving skills, critical thinking ability, and industry-relevant knowledge.
For the purpose of assisting students and recent graduates in their job hunt, the university also offers career development and employment support services. These programs provide assistance with drafting resumes, interviewing, networking, and access to job boards and career fairs.
While the chosen subject of study and the current job market conditions affect career chances, Southern Cross University works to develop graduates who are well-prepared to enter their respective businesses and make a positive contribution to society.
the workforce successfully.
Read Also: Top Medical Schools in Texas 2023
Has Southern Cross University built up a solid alumni base?
The alumni network of Southern Cross University is substantial and vibrant. The university appreciates its relationships with its alumni and is aware of the significant contributions they make to the campus and wider society.
Alumni have the chance to stay in touch, exchange experiences, and help current students and new graduates through the alumni network. It provides a venue for networking, mentoring, and professional growth, allowing graduates to interact with their peers and business leaders.
To encourage alumni participation and lifelong learning, Southern Cross University hosts alumni gatherings, reunions, and professional development courses both on-campus and online. The alumni network also encourages graduates to participate in university activities, fundraising campaigns, and community outreach initiatives, which develops a sense of pride and commitment among them.
Does Southern Cross University offer any options for international students to study there?
Yes, Southern Cross University welcomes international students and offers them a variety of ways to pursue a degree there. The institution offers a wide variety of programs and degrees in several fields that are available to international students.
International students must achieve certain entry requirements, including academic credentials and English language competency, in order to enroll at Southern Cross University. For overseas students, the institution offers a wide range of support services, including help with visas, orientation sessions, academic support, and cultural acclimatization.
In addition, the university provides opportunities for overseas exchange students to attend Southern Cross University for a semester or academic year from partner institutions. These exchange programs support cross-cultural knowledge, encourage cultural interchange, and broaden students' perspectives on the world.
What extracurricular and recreational options are there for students?
Southern Cross University provides a variety of extracurricular and leisure activities because it understands the value of a well-rounded educational experience. Students can pursue their personal interests through these activities, interact with their peers, and give back to the campus community.
The university offers many clubs and groups that appeal to a variety of interests, including sports, the arts, culture, the environment, and academic specialties. These clubs allow students to become involved, attend events, and meet others who share their interests.
Additionally, Southern Cross University regularly hosts social and cultural activities like music festivals, movie showings, gallery exhibitions, and athletic tournaments. Students can relax, celebrate diversity, and get a taste of the exciting campus culture at these events.
The areas around the campuses also provide a wide range of recreational opportunities, including surfing, hiking, animal viewing, and local festivals. Students can benefit from the stunning natural scenery, beaches, and national parks nearby to engage in outdoor activities and leisure pastimes.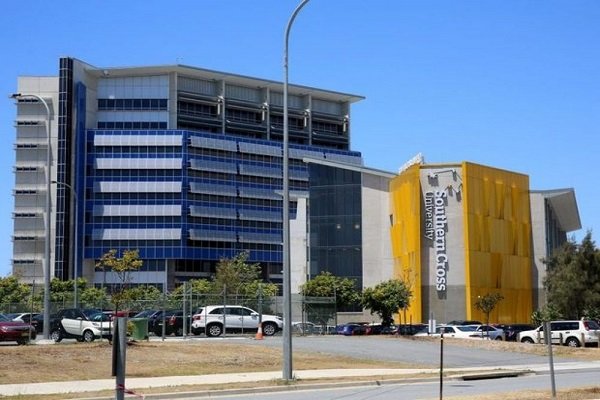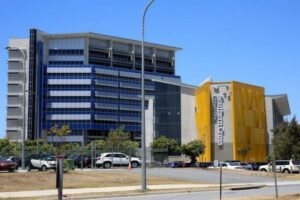 Is there a sports program at Southern Cross University?
It's true that Southern Cross University has a robust athletics program that encourages physical fitness, cooperation, and a healthy lifestyle. The institution offers chances for students to participate in a variety of sporting activities because it understands how important sports are to a student's general well-being.
The university's sports program features a variety of competitive teams, intramural leagues, and sports clubs. Students can take part in team sports like rugby, cricket, basketball, netball, and soccer, among others. The institution also provides facilities for solitary pursuits including athletics, swimming, tennis, and fitness training.
The athletics program at Southern Cross University also promotes involvement in inter-university and local sporting activities. Students can demonstrate their abilities, compete against other schools, and cultivate a sense of camaraderie and sportsmanship in this way.
Recommended
How can I get in touch with Southern Cross University's admissions department?
You can reach Southern Cross University's admissions office by visiting the school's website, which includes contact details for each campus and program. For general enquiries, the website normally contains phone numbers, email addresses, and a contact form.
The contact information provided on the website allows you to get in touch with the admissions office directly via phone or email.
website. The admissions staff is committed to answering questions from prospective students, aiding them with the application process, and offering details on entry requirements, programs, and important dates.
The university's website should be checked for the most recent contact details and office hours as they are subject to change. The personnel at the admissions office will be pleased to address any inquiries you may have and offer tailored advice to support your path toward enrolling in Southern Cross University.
SEE ALSO:
Trust you found our article on Southern Cross University | Total Review, Rankings, Fees, Tuition, Scholarships helpful. Follow our website for more interesting articles.