NLNG Scholarships for all Students of every level  (Undergraduate, Post Graduate Students 2023-2024) is the topic to discuss today, based on daily FAQ from our top readers we have compiled this very topic to detail all necessary NLNG Scholarships for Post Primary, Undergraduate, Post Graduate Students for the year 2023 and 2024 with links to scholarship websites.
NLNG Scholarships for all Students. This grant is available to students at all levels of study. It's a yearly scholarship that everyone should keep an eye on.
NLNG Scholarships for all Students aim to recognise and reward academic success by providing financial support to students who would otherwise be unable to pay for their further education.
Before applying for this scholarship, we recommend that you read through this page to discover everything there is to know about it, including who is eligible, how much the scholarship is worth, how to apply, the application date, and other key data.
Read Also: 21 Best Colleges in Portland Tuition and Acceptance Rate
About The NLNG Scholarships for all Students
The Nigerian LNG restricted scholarships programme was founded in 1998 with the goal of providing educational intervention funding to members of the host communities; however, the programme has now expanded to include all Nigerians. This implies that even if you are not from an oil-producing host community, you can apply and receive the funding you need to continue your study.
2019/2020 NLNG scholarship
Since its beginning, the Nigerian LNG limited scholarships programme has helped 2,833 undergraduates from various Nigerian colleges, resulting in the Nigerian LNG limited scholarships programme expanding by a whopping 600 million naira to help achieve its aims and objectives.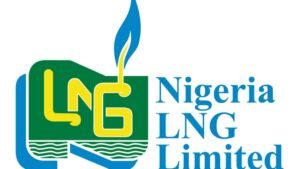 Scholarship Worth
1. Undergraduate Scholarship: N150, 000 every year for the duration of the awardee's course.
2. Overseas Postgraduate Scholarships are valued at USD67,500 per awardee each year of study.
3. However, depending on the degree of study, the actual spend per awardee ranges from USD45,000 to USD67,500.
Recommended
Number of Award
1. 342 people have received Post-Primary Scholarships.
2. There will be 150 recipients of the Undergraduate Scholarship.
3. 15 recipients of the Overseas Postgraduate Scholarship
Level of Study
1. Post Primary
2. Undergraduate
3. Post Graduate
Host Country
The location of this scholarship is Nigeria.
The three primary levels of scholarship initiatives at NLNG are as follows:
1. NLNG Post Primary Scholarship
2.  NLNG Undergraduate Scholarship
3.  NLNG Overseas Post Graduate Scholarship
Read Also: Discover Top Hong Kong Baptist University Scholarships 2023
NLNG Scholarships for all Students
1. NLNG Post Primary Scholarship
This Particular Scholarship amongst all NLNG Scholarships for all Students is meant for Post Primary Students Alone. The programme intends to help high-achieving basic six students in the company's host communities pursue post-secondary education.
The scheme began in 2012 with 28 beneficiaries and had grown to 342 beneficiaries by 2019, with a total expenditure of N825,300,000 ($2.697 million) to date.
This is the very first in our list of  all NLNG Scholarships for all Students.
Prospective students apply for the programme on the company's website and are accepted if they meet the advertised criteria. The best top candidates are then placed on the scheme after a selection test.
Scholarship Eligibility
Any potential recipient must meet the following criteria:
1. Become a native of the NLNG host community.
2. Be a standard 5 or 6 student.
3. Give his or her Basic Five score.
4. The Head Teacher of his/her school must sign and seal an attestation letter (contact number of the Head Teacher also to be included)
5. Provide an indigene confirmation letter signed by his or her community's CDC Chairman or Chief.
6. His/her Local Government Council must provide a letter of identification.
7. Not be a Nigeria LNG Limited employee's child or ward.
Read Also: Discover Kyushu University Scholarships for International Students 2023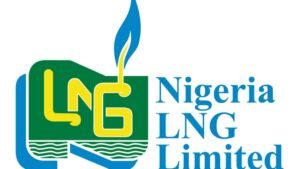 2. NLNG Undergraduate Scholarship
Second in our list of NLNG Scholarships for all Students is the NLNG Undergraduate Scholarship, which is mainly for undergraduates. In 1998, it was established as a crucial component of our education intervention programme for our host communities, and in 2003, it was expanded to include the rest of Nigeria.
The scheme has helped 3,416 undergraduates from various Nigerian universities, and N768.9 million ($2.5130 million) has been invested in it. In 2012, the introduction of online applications and the use of social media (Facebook) for information dissemination improved the efficiency and cost-effectiveness of the selection process while also raising knowledge of the Scheme.
The scholarship grant is worth N150, 000 per year for the duration of each awardee's education. Starting in the 2018/2019 academic year, the plan was increased from 150 to 300 beneficiaries per year.
Scholarship Eligibility
Any potential recipient must:
2. Have an excellent or very good result on the West African School Certificate (WASC) or the National Examination Council (NECO) in ONE sitting.
3. Have a high JAMB (Joint Admissions and Matriculation Board) exam score.
4. Become a full-time full-time full-time full-time full-time full- At the time of application, you must be a first-year student at any Nigerian university.
5. Not be a recipient of any other scholarship award from any other company or organisation.
You must not be a Nigeria LNG Limited employee's spouse, child, ward, or direct relative.
Read Also: 8 Major Business Certifications Worth Getting with Reasons
How to Apply for the 2023 NLNG Undergraduate Scholarship
Those interested should apply using the link below. All applications must include scanned versions of the following documents as attachments:
1. Passport-sized photographs
2. WASC or NECO result
3. JAMB Result
4. University admission letter
5. University student ID card
6. LGA Letter of identification
NOTE:
Applicants must provide accurate contact information, as this will be used to convey the application's status.
The application will be rejected for the following reasons:
In the case of missing attachments
2. Non-compliance with the advertised criteria.
3. NLNG Overseas Post Graduate Scholarship
Next in our list of NLNG Scholarships for all Students is this Scholarship Scheme for Post Graduates. This scheme began in October 2012, with 15 beneficiaries being accepted each year to study at top UK universities.
Environmental Studies, Engineering, Management, Accountancy, Economics, Information Technology, Geology, Banking, Law, and Medicine are among the subjects covered under the plan.
The 2019 recipients have begun their studies at a variety of UK universities. The scheme has so far benefited 78 people at a cost of N1.308 billion ($4.27 million).
To be completed in (country): Scholarships are available at the University of Aberdeen and the University of Cranfield in the United Kingdom.
Read Also: 25 Full Scholarships in USA for African International Students
Eligibilty Criteria
Field of Study:
1. Renewable Energy
2. Environmental Studies
3. Engineering
4. Management Sciences
5. Information Technology
6. Geosciences,
6. Law
7. Medicine.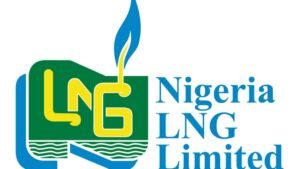 Requirements:
1. Have provisional admission to one of the following disciplines from one of the following UK institutions: Engineering, Geosciences, Environmental Sciences, Management Sciences, Information Technology, Law, and Medicine are some of the fields that have been studied.
2. Have a second-class upper-division degree in a related field of study.
3. Have completed the National Youth Service Corps (NYSC) programme
4. A minimum IELTS score of 8.0 is required.
5. You must be under the age of 30.
6. Be Nigerian citizens who live in Nigeria.
7. Provide identity documents from their local government areas (LGAs).
8. Possess an international passport that is valid for at least one year starting in September 2018.
9. If you're successful, you'll be eligible to get a tier-4 visa.
10. If chosen, provide proof that they are available to travel in September 2018.
11. You must not be a direct related of a Nigeria LNG Limited employee.
Recommended
Step by Step Guide on How to Apply for NLNG Scholarships for all Students
Follow the steps outlined below to apply for NLNG Scholarships.
1. Select a form for a qualifying category on the NLNG Scholarships official website.
2. Choose a category (e.g Undergraduate)
3. After you've chosen a category, click "REGISTER" to be sent to the application form.
4. When you've finished filling out the form, click "SUBMIT." Please verify the form before submitting to ensure that all of the information is right.
Application Deadline for NLNG Scholarships for all Students

The deadline to apply for this award is July 31, 2023.
So, what's next?
1. After submitting your scholarship application, you must wait for your name to be shortlisted before proceeding to the screening/interview.
2. If you want to be one of the next scholars to get this coveted honour, you'll need some advice on how to ace your interview.
3. Studying the examinations Past Questions and Answers is another proven strategy to get NLNG Scholarships. It will give you an idea of what to expect throughout your test.
NOTE:
CALL/SEND AN SMS, or CHAT with +2347012040283 to receive an NLNG Scholarships updated Past Questions and Answers.
See also:
15 BEST ENGINEERING UNIVERSITIES IN ONTARIO

Trust you found our article on NLNG Scholarships for all Students helpful. Follow our website for more interesting articles.