Learn about international student loans, a valuable financial resource for students pursuing education in foreign countries. Explore the benefits, considerations, and types of loans available to help make your study abroad dreams a reality.
An enriching experience, studying abroad provides access to worthwhile possibilities, cultural immersion, and personal development. But for many students, finding the money to pay for an international education can be a challenge. International student loans can be useful in this situation. We'll delve into the world of study abroad loans, their advantages, and crucial factors to take into account if you want to make the goal of studying abroad a reality.
Understanding International Student Loans
International student loans are financial resources specifically designed to assist students in covering the costs associated with studying abroad. These loans are tailored to meet the unique needs of international students, providing funding for tuition fees, living expenses, travel costs, and other education-related expenses.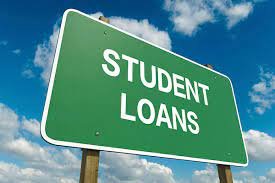 Benefits of International Student Loans
International student loans offer numerous advantages to students pursuing their education abroad. Here are some key benefits to consider:
Access to Quality Education:
One of the biggest advantages of international student loans is the chance to obtain high-quality instruction anywhere in the world. These loans give students the opportunity to investigate colleges and programs that may be famous for their top-notch academics, innovative fields of study, or exceptional cultural experiences. International student loans fill the financial gap between students' objectives and the means necessary to pursue their desired education overseas.
Read also: how to get a bachelor degree in 12-months
Funding Flexibility:
A variety of costs connected with studying abroad are covered through international student loans. Typically, they cover things like tuition, books, transportation, and even personal expenses. They also cover living and lodging costs. Due to the flexibility, students may concentrate on their studies and completely engage in the educational process without having to worry too much about their financial situation.
Customized Repayment Options:
Unlike conventional loans, international student loans may have special repayment plans that are intended to take into account the special needs of students who are studying abroad. Lenders are aware that recent graduates could require some time to establish themselves in a new nation or find job. As a result, they might provide grace periods upon graduation that let borrowers put off debt repayment for a predetermined time. Additionally, some lenders offer flexible repayment schedules, options based on income, and the capacity to modify monthly payments in accordance with the borrower's financial status.
Opportunities for Building an International Network:
In addition to offering a top-notch education, studying abroad presents the option to establish an international network. Interacting with kids from other nations and cultures improves understanding of the world and creates beneficial relationships. Students with international student loans have the freedom to select educational institutions that draw varied student populations from across the world, enabling them to take advantage of these networking opportunities.
Enhancing Career Prospects:
Employers value the knowledge and experiences acquired via international study. In today's global employment market, skills like cultural competency, adaptability, and global perspectives are highly valued. International students frequently learn these skills. Students can improve their employment chances and become more competitive in a global workforce by using international student loans to pursue school overseas.
Types of loan for International Students
Private international student loans are loans provided especially for international students by private financial organizations. They frequently need a cosigner, usually a citizen or permanent resident of the United States, who takes on the loan's obligations in the event that the borrower is unable to pay it back. Interest rates, payback lengths, and eligibility requirements for private loans may vary.
U.S. Federal Loans:
While these loans are largely offered to citizens of the United States and to eligible non-citizens, some non-citizens may be eligible under certain circumstances. Federal loans may be available to qualified non-citizens who hold a Permanent Resident Card (Green Card) or who have been given refugee or asylum status. To ascertain their eligibility, international students should refer to the U.S. Department of Education's policies.
Read also: List Of The Best Birthday Messages
Institutional Loans:
Some colleges and institutions provide institutional loans designed especially for students from abroad. The educational institution frequently offers these loans directly or through collaborations with financial firms. The terms and circumstances of institutional loans may be attractive and catered to the requirements of international students.
Government-Sponsored Loans:
In some circumstances, the government of the student's home country may provide loan programs or scholarships for students attending an international institution of higher learning. These loans could offer more accommodating payback periods or cheaper interest rates. For information on possible loan programs, students may contact the education departments or agencies of their national governments.
Country-Specific Loans:
Some nations have loan programs created especially to help their residents who are studying abroad. The student's native country's government or financial institutions could be able to provide these loans. Students can look into the loan options that are offered in their own country to see whether they are eligible.
Read also: universities in Canada without student application fee
Loan providers for International Students
Private loans for international students:
Prodigy Finance: This company provides loans created especially for graduate students from abroad. They offer loans without the need for a cosigner and have affordable interest rates.
Sallie Mae: Sallie Mae offers private student loans for international students. They require a cosigner with good credit history and provide various repayment options to suit individual needs.
American Federal Loans:
Direct Subsidized Loans: Eligible undergraduate students with a documented need for financial assistance may apply for one of these loans. While the student is enrolled in classes and during any deferment periods, the U.S. Department of Education covers the interest on the loan.
U.S. Federal Loans: Graduate and undergraduate students can apply for these loans, and no proof of financial need is necessary. While a student is enrolled in classes and throughout deferral periods, interest builds up.
Read also: 10 Cheapest Universities in Alberta for International Students
Institutional Loans:
Harvard University: Harvard University offers institutional loans for international students through their Harvard University Employees Credit Union. These loans have favorable interest rates and repayment terms.
University of California, Berkeley: UC Berkeley provides institutional loans for international students through their Berkeley International Office. These loans may have competitive interest rates and flexible repayment options.
Government-Sponsored Loans:
Canada Student Loans Program: For Canadian nationals pursuing studies abroad, the government of Canada grants student loans. The program offers qualifying students financial aid in the form of loans and grants.
Australia's Higher Education Loan Program (HELP): The Australian government offers loans to eligible Australian and New Zealanders studying abroad through the Higher Education Loan Program (HELP). The OS-HELP loan is a component of the HELP program and helps with living and travel costs.
Country-Specific Loans:
Germany's KfW Student Loan: German residents studying abroad may apply for student loans from the Kreditanstalt für Wiederaufbau (KfW) in Germany. These loans offer financial assistance with living and tuition costs.
Sweden's CSN Study Aid: The Swedish Board of Student Finance (CSN) provides study help to Swedish nationals who are studying abroad. The financial assistance includes loans for living expenses, tuition, and travel charges.
These are just a few of the many loan alternatives that are available to overseas students, but it's important to remember that availability and terms are subject to change, so students should research particular loan programs, eligibility requirements, and application procedures for the most recent details.
For students wishing to pursue their studies overseas, international student loans are a crucial source of assistance. These loans make studying abroad a possibility for numerous students around the world by providing access to high-quality education and flexible repayment choices, as well as by encouraging personal development and improving professional opportunities.
Read also:15 Medical schools with high acceptance rate in 2023
SEE ALSO:
Trust you found our article on Navigating International Student Loans: Fulfilling Your Study Abroad Dreams follow our website for more interesting articles.