Discover the endless options for academic progress, career promotion, and personal growth by earning a masters degree in Canada. Canada, with its diverse culture, high standard of living and welcoming environment, has become a major destination for international students seeking a world-class education. If you are considering pursuing a masters degree in Canada, there are many factors to consider. How to Study a Masters Degree in Canada.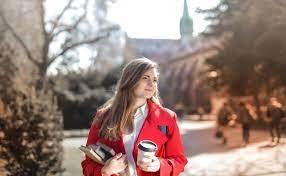 Earning a master's degree in Canada requires careful planning and preparation, and the following steps can help you get started.
What postgraduate possibilities are available in Canada in 2023?
The following are some of the top justifications to consider a Masters in Canada this year:
International perspective – The student body in Canada is made up of people from more than 200 different countries. The diversity and tolerance of Canadian society are well known.
Investment in education – The Canadian government makes significant educational investments in its universities. Out of all the OECD nations, Canada has one of the biggest public budgets for higher education.
Bilingualism – Multiculturalism and bilingualism are both present in Canada, which has both English and French as its official languages. This gives you the chance to pick up a new language or hone your current ones!
Post-Masters career options After you finish – post-study work permits let you remain in Canada for the same amount of time as your program.
Life-quality – Canada has a very high level of life, and the country is generally a secure environment in which to study.
Read also: Scholarships in Canada 2023-2024
Masters degree in Canada how?
Research Your Options: Start by researching the different universities and programs offered in Canada. Consider factors such as location, reputation, and academic requirements for the program. Check the admission requirements: Once you have narrowed down your options, check out the admission requirements for each program.
These vary by program and university, but you will usually need to submit academic transcripts, proof of language proficiency, and other required documents. Secure Funding: Studying for a masters degree in Canada can be expensive, so you will need to secure funding through a scholarship, grant, or loan. You can check university websites or use online databases to search for funding opportunities.
Applying for Admissions: After choosing your program and receiving funding, you can begin the application process. Most universities in Canada have an online application system that requires you to create an account and provide the required information and documents. Obtaining a study permit: If you are an international student, you must obtain a study permit before studying in Canada. You can apply for a study permit through the Canadian embassy or consulate in your country. Due to studying a master's degree in Canada
Read also: Scholarships in Canada 2023-2024
Advantages of Masters in Canada
Canada has some advantages that are attractive to international students, who are looking for a master's degree, including the following:
High quality education: Canadian University is famous for its high quality education, and many universities are classified as the world's best universities. According to the QS World University Claring 2022, four Canadian universities are classified as 100 universities around the world, and the ranking of the University of Toronto is classified as the best university in Canada.
Diverse Cultures: Canada is a multicultural country with a diverse population, providing a welcoming and inclusive environment for international students. Inclusive policies and respect for diversity make Canada a safe and comfortable place for international students to live and study.
Post-Graduation Work Opportunities: After completing your Master's degree in Canada, you can apply for a Post-Graduation Work Permit that allows you to work in Canada for up to three years. This allows you to gain valuable work experience in a global environment, which can improve your career prospects.
Quality of life: Canada is known for its high standard of living, excellent medical and social services and a clean environment. With its natural beauty, vibrant cities and friendly people, Canada is a great place to live and study.
Read also: 10 Top Oldest High Schools in Canada
Place of study for master's degree in Canada.
There are several universities in Canada that offer master's degrees, but the following universities are considered the best in Canada.
University of Toronto: The University of Toronto is one of Canada's top universities, offering a wide range of master's programs in areas such as business, engineering, and humanities.
McGill University: McGill University in Montreal is one of Canada's oldest universities and is known for its high-quality research programs in fields such as health sciences, law, and engineering.
University of British Columbia: The University of British Columbia is located in Vancouver and is known for its world-class research programs in areas such as environmental science.
Visas for graduate students in Canada
You must obtain a study permission in order to pursue a Masters degree in Canada. This will function as your student visa, enabling you to reside in Canada and pursue your studies there for the duration of your program. Online or through a visa application center at a Canadian embassy in your home country, you can apply for a study permit in Canada.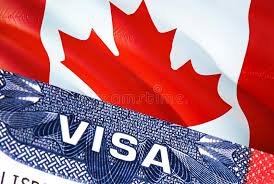 You must have a definite offer from a Canadian university before submitting an application for a study permit. The other requirements are that you be in good health and have no criminal history.
Additionally, you must present evidence of your financial support, such as bank accounts and letters confirming scholarship awards. This must demonstrate your ability to pay for your education, living expenses, and a flight home.
Read also: 25 Free Online Courses In Canada With Certificates
Next actions
Canadian graduate degrees are meant to get you ready for the workforce. The Canadian economy has been very stable, and there are many national and international businesses offering employment possibilities.
Employment in Canada upon graduation
The goal of Canada's immigration policy is to keep talented individuals there.
You might be qualified to apply for a post-graduation work visa if you complete a Canadian master's degree. This enables you to work in Canada for as long as your study program lasted.
You can start your application to immigrate to Canada as a skilled worker under the Canadian Experience Class once you have at least 12 months of full-time skilled work experience (or its equivalent in part-time) in Canada. Note that this amount does not include any employment experience you may have had while a student.
You might be eligible to apply for one of the various temporary work visas available to those in particular industries and professions.
Visit the Canadian government's guide to finding employment in Canada after graduation for further details.
Read also: One Year Masters Programs in Canada for International Students 2023
SEE ALSO:
Trust you found our article on Masters Degree in Canada – How, Why, and Where to Study helpful. Follow our website for more interesting articles.