And we are set to discuss the best medical schools in Japan  today in our article. One of the most prestigious and coveted careers in the world is completing medical school and becoming a doctor. Many students choose to pursue their education abroad due to the high expense of such programs and the superior living conditions in some nations. Japan is one of the most popular places to complete your MBBS because of its rich cultural heritage, cutting-edge education, and friendly locals. We'll examine Japan's top medical schools in this article.
We can only list a handful of the many reasons why students choose Japan as their diploma destination. Although though Tokyo is one of the most expensive cities in the world, it is still more affordable to study and live there than, say, the States. Affordable prices are always the first thing someone takes into consideration. In addition, Japanese medicine has advanced significantly over the past few decades, and the majority of colleges now offer top-notch education that is completely offered in English.
The language barrier is something to keep in mind when studying abroad in any foreign nation. To complete medical school and complete your internship, you must learn the language in the majority of nations, including Japan. This is because it's important to communicate with patients, and because the majority of them don't speak English, you'll need to learn Japanese to meet their demands.
Read Also: Discover Top 10 Tips To Starting Your Law Practice Out Of Law School
Can Foreigners Study at Japanese Medical Schools?
Indeed, foreign students are welcome at Japanese medical schools. Okayama University is one of the institutions accepting international students. For prospective overseas students in Japan, the university provides a six-year degree in medicine. Before applying to the university, candidates must have successfully completed their 12-year basic education and the National Center Exam for University Admissions. The majority of the university's medical courses are taught in Japanese, hence a JLPT N1 level is required.
What medical institution in Japan has the highest reputation?
In Japan, the University of Tokyo is home to the most esteemed medical school. Being the top university in the nation also earned the university distinction on a global scale from respected ranking organizations including the QS Top Universities, ShanghaiRanking, and Times Higher Education. The university not only ranked 36th among all universities in the world but also 27th in clinical and health subject rankings published by Times Higher Education in 2022. For 2021 and 2022, respectively, QS Top Universities placed it 30th in Biological Sciences and Medicine and 24th overall.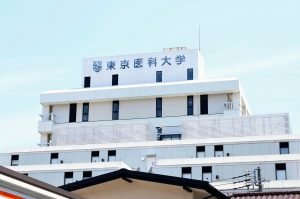 10 Best Medical Schools in Japan
From This Line Is The List Of Best Medical Schools in Japan 
1. Kyoto University
One of the first and of the best medical schools in Japan was established at Kyoto University, which was established in 1897. Anatomy, Physiology, Medical Chemistry, Hygiology, Internal Medicine (two departments), Surgical Medicine, and the College of Medicine were formed in 1899. (two departments).
The Faculty of Medicine's principal goal is to assist students in developing into skilled clinicians and medical specialists who will serve as top professionals in the fields of medical care, research, and even education. "The study of preventing diseases, preserving and promoting good health, and supporting a high-quality life for those living with diseases and impairments" is the focus of the School of Human Health Science.
2. University of Tokyo
The University Of Tokyo is one of the best medical schools in Japan, the University of Tokyo's Faculty of Medicine is also listed among the top 100 clinical medicine universities worldwide. Its goal is to provide a comprehensive education that emphasizes not just clinical studies but also research and medical professionals' contributions to society and the global community.
In order to acquire the greatest education possible, you should attend a university where you can also experience the local culture, a bustling city, and a diverse environment.
Read Also: 10 Best Free Cyber Security Courses
3. Osaka University
The Osaka University School of Medicine is descended from a school that Ogata Koan founded in 1838, it is known to be one of the best medical schools in Japan. He has previously instructed students in western studies and medicine. This eventually became Osaka Teikoku University in 1931, including a School of Science and a School of Medicine.
The medical school offers a 6-year program that, if properly completed, entitles graduates to pursue a doctor of medicine degree. In addition, the Graduate School of Medicine at Osaka University offers graduate degrees that need two years for a Master's degree and four years for a Ph.D.
4. Keio University
Dr. Shibasaburo Kitasato, a famous microbiologist, was chosen to serve as the School of Medicine's first dean in 1917. The School of Medicine has energetically pursued its goal of training physician scientists in a setting that integrates basic science and clinical medicine throughout the lengthy history since its foundation.
Keio Medicine provides medical education that incorporates the wide range of perspectives available only at a top-tier university. Keio's group approach to patient-centered care will be used by healthcare professionals who graduate from the School of Medicine, Faculty of Nursing and Medical Care, and Faculty of Pharmacy thanks to the IPE (Inter-Professional Education) program, which enhances collaboration and communication between students in these three schools.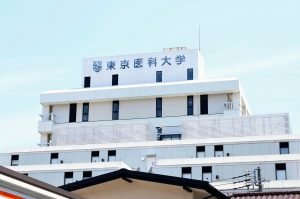 5. Tohoku University
This prestigious college is home to one of the best medical schools in Japan, which enrolls 135 students each academic year, as well as a postgraduate school of medicine, which enrolls 200 students in both its master's and doctoral programs. The Department of Medical Science and the Department of Health Sciences are also part of the School of Medicine.
Medical Sciences, Disability Sciences, Health Sciences, Public Health, Center for Translational and Advanced Animal Research, Institute for Animal Experimentation, Educational Developmental Center for Local Medicine, and Contributed Chairs are among the programs that fall under the purview of the Graduate School of Medicine.
6. Kyushu University
In 1911, Kyushu University was established, more than a century ago. They accept international students from more than 97 countries and regions, and they are equally committed to both education and research. There are approximately 13% foreign students overall, or one out of every eight students.
Due to the importance of medical research to the growth of the Faculty of Medicine, Kyushu University makes significant investments in research infrastructure and cross-disciplinary relationships. Bio-Regulation, Applied Mechanics, Materials Chemistry and Engineering, and others are a few of the research institutions.
Read Also: 10 List of Cheapest Universities in Sweden for International Students
7. Tokyo Medical and Dental University
Those who desire to work in medicine frequently see this university as one of the best medical schools in Japan because it is known for being a part of Japan's national university system. The Graduate School of Medical and Dental Studies, Graduate School of Health Care Studies, College of Liberal Arts and Sciences, Faculty of Medicine, and Faculty of Dentistry make up the university as a whole.
Due to its long-standing partnership with Imperial College London, Tokyo Medical and Dental University has an excellent international exchange program. Additionally, its International Collaboration Center has seen many outstanding successes, including the Ghana-Tokyo Medical and Dental University Research Collaboration Program and the CU-TMDU Research and Education Collaboration Center in Thailand.
8. Nagoya University
One of the best medical schools in Japan is Nagoya University, founded in 1871. They were the final Imperial University of Japan to be established in 1939, and since then they have made great strides in advancing gender equality, higher standards for education, and international collaboration.
In addition to offering over 1,100 lecture courses in English to foreign students, Nagoya University also offers English lessons to Japanese students. This will also help with education and improve the experience that international students enjoy because it is located in Nagoya, a city that is growing as a commercial and shipping hub for the world.
Six Nobel Prize winners hail from this university, which is a significant positive that adds credence to the assertions that it is one of the world's top educational institutions.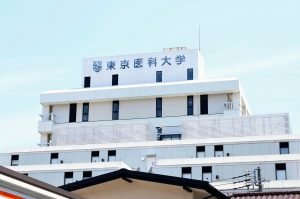 9. Hokkaido University
Here is the ninth on our list of best medical schools in Japan. In an effort to restructure the organization and further encourage internationalization in research and education, Hokkaido University established the Institute for International Cooperation (IIC). The IIC's overarching objectives are to enhance faculty and student mobility internationally, to attract exceptional foreign students and researchers, and to promote Japanese student mobility to foreign schools.
A comprehensive range of support services are offered by the IIC for important components of the university's internationalization agenda. We have a large number of support staff members and more than 100 full-time employees. We are conveniently situated in the heart of the Sapporo Campus, and we strive to give all of our stakeholders the best possible service.
Recommended
10. Kobe University
In keeping with its open and cosmopolitan culture and surroundings, Kobe University strives to contribute to the global community through the creation of knowledge based on universal ideals and the promotion of deep understanding and potent leadership abilities, making it stand out as one of the best medical schools in Japan.
With partner universities and organizations abroad, Kobe University actively engages in educational and research exchanges, enhancing the learning environment on campus. Nowadays, Kobe University has 375 partner universities spread throughout 64 nations and regions. It is among Japan's top medical schools.
SEE ALSO:
Trust you found our article on Best Medical Schools in Japan follow our website for more interesting articles.