What are the jobs you can get at 14 years old?, if this is the question of today then welcome onboard with us today, as we are set to discuss this in full detail. Teen jobs can include mowing the lawns of neighbors, dishwashing at fast food restaurants, and computer-related jobs like organizing and programming.
However, when you are 14, your job choices for teenagers are limited because labour laws prohibit the employment of minors in certain jobs in a bid to avoid exploitation. Expect the attention of parents, teachers and other stakeholders if work interferes with your studies.
The best jobs for teenagers are ones that will let you work during your downtime without interfering with your studies or breaking your state's laws against child labor. Thankfully, the majority of employers will inform you if you are not qualified for a position because you are a minor and will advise you to reapply when you are 16 or older.
In people's homes, you can work as a tutor, babysitter, pet sitter, home organizer, or pool cleaner. Possibilities are also there for you to offer online tutoring and/or freelance services. Or you could work as a cleaner, server, cashier, or shop attendant for a national restaurant chain, a neighborhood theme park, or an amusement park.
Read Also: Top 20 USA Universities With The Best Campus Life
List Of Jobs You Can Get At 14 Years Old
From This Line Down Is The Full List Of The Jobs You Can Get At 14 Years Old
1. Web Designer
Here is the first of all the jobs you can get at 14 years old. Web designers and developers design and build websites for clients. Web designers work with clients to ensure that the content, flow, and presentation of a website reflect and support the business.
Teenagers can quickly gain experience on web development projects by creating their own websites. Teenagers can work on simple websites using platforms like Squarespace or WordPress or use free online training materials to develop their skills.
They can offer to create dummy websites for friends or family members, or they can approach nearby companies and offer assistance with a website.
2. Graphic Designer
At the second list of jobs you can get at 14 years old, we have the graphics designers job here. It takes some artistic talent, technical know-how, and typically some pricy equipment and software to create graphics. Teens can now self-train in graphic design online because there are so many free materials and cloud-based software programs available.
Graphics designers create logos, banners, web and social media content for companies or individuals to support their brands and marketing campaigns. A graphic designer's major responsibility is to produce consistent, clear, and engaging images for a brand.
3. Pet Sitting
This is the third on our list of jobs you can get at 14 years old. There is considerable demand for pet sitters and pet owners want to know their pets are in trustworthy hands. While many pet owners are happy to leave their animals alone for the entire day, some would rather their animals have companionship.
Pet sitters take responsibility for keeping pets company while their owners are at work or away by visiting and staying in the house for a few hours. The pet-sitting profession has grown in recent years, and there are several ways to gain experience and work towards becoming an established business.
While some prior experience caring for a specific breed of animal would be advantageous, formal training is not necessary to work as a professional pet sitter.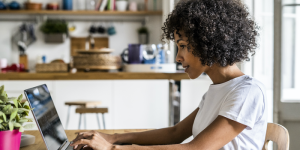 Still On: List Of Jobs You Can Get At 14 Years Old
4. Babysitting
Here is the fourth on our list of jobs you can get at 14 years old. Babysitting provides an ideal opportunity and space to study while earning extra money. Babysitters are hired by families to supervise children in the evening or on weekends while parents are out.
Although it is inconsistent work, once you have been hired by a family and they are happy with you, they will usually use you again and refer you to other families. This implies that if you work hard and develop a steady stream of babysitting jobs, you can make a good living.
5. Dog Walking
Dog owners may require a dog walker several times per day, making dog walking a potentially lucrative business, and one of the jobs you can get at 14 years old. Pet owners are more likely to trust and rely on someone if they have previous experience working with animals and are willing to work for little compensation.
If a dog walker plans to take a pet for at least an hour each day, they will typically be provided a key to the owner's home.
6. House Sitting
House sitters are hired to water plants, take care of pets, and keep a check on the security of a house while the owners are away.
These workers may live in the house for days at a time, giving the property owner peace of mind.
Owners can save money on kennel costs or reduced security while they are away, and they feel better knowing someone is watching over their home if it includes valuables or could be a target for crime, which makes the practice quite lucrative.
Read Also: Mihlali Ndamase Biography Age Boyfriend And Net Worth
7. Landscape horticulture
Teenagers with an interest in landscaping have the option of working for landscaping firms. The landscaping industry is physically demanding and demands attention to detail and consideration for the property of clients.
Due to the physical labor involved in their employment, which can include moving soil and earth, mowing lawns, constructing garden decking or sheds, and planting beds and seeds, landscapers are paid well.
Customers who engage landscaping professionals are usually proud of their houses and gardens; they want someone who will work on their garden care without dirtying their property or interrupting their day-to-day life.
8. Construction Assistant
Although while some construction sites have age restrictions on running machinery and operating cars, they nonetheless provide teenagers the chance to work on the site and earn a fair hourly wage.
On construction sites, teens may be responsible for loading trucks, controlling traffic entering and leaving the area, and moving earthen mounds or other materials.
9. Golf Caddy
Considering that their labor is primarily manual and necessitates long hours, golf caddies are paid highly. They frequently are high school kids working as caddies to help pay for their education. The only requirements for the position are a love of sports and proficiency with the game of golf.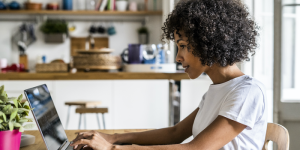 Still On: List Of Jobs You Can Get At 14 Years Old
10. Lifesaving
Lifeguarding can be a terrific method for teenagers who enjoy swimming to generate money. After undergoing training, lifeguards are in high demand, and hours are usually constant and mostly fit into evenings or weekends.
Lifeguards frequently have the chance to mentor young swimmers while on duty, obtaining useful experience that could pave the way for a future in sports coaching or education.
11. Tutoring
Because parents want their kids to do well in school and will pay for it to happen, students who excel in their studies can make money as tutors.
As many middle schools will close in 2020, there is a greater than ever demand for tutors, which has prompted some parents to hire tutors to make up for lost learning.
12. Online paid surveys
Teen Opinion compensates you for sharing your opinions on companies, goods, and services. Receive gift cards in exchange for answering short surveys. How Much Can You Earn? Your ability to earn is up to you. 50-100$ per month
Read Also: Best Romantic Messages Love Texts And Quotes For Girlfriend 2023
13. YouTube Video Editor
You might utilize your talents to earn money online if you have an aptitude for video editing and a creative eye. Despite the shift to digital, there is still a need for editors who can take unpolished footage and turn it into something interesting.
How Much Can You Earn? $75-$150 per hour. How Do You Begin? Perfect practice makes perfect! Take a course or learn the ropes by editing videos for friends, family, or businesses.
14. Youth Sports Referee
You can earn extra income as a youth sports referee if you're at least 12 years old. Games can last anywhere from a few minutes to three hours, and you'll typically work between 30 and two hours on each one.
You must wear a uniform, carry flags and a card-on-a-string, keep track of the time, and have a whistle no matter what sport you referee (in some cases).
15. Camp Counselor
In the summer or at special events, you can work as a camp counselor and earn more than the minimum wage while still having access to living expenses, food, and enjoyable activities.
Still On: List Of Jobs You Can Get At 14 Years Old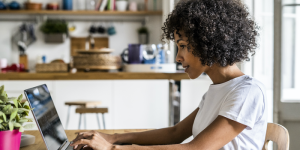 16. Hotel Housekeeping
As a hotel housekeeper or maid, you could earn money if you enjoy cleaning and doing laundry. According to the Bureau of Labor Statistics, housekeepers that work for hotels earn an average of $12.19 per hour without gratuities.
Some places to work as a housekeeper include hospitals, nursing care institutions, and continuing care retirement homes. They pay $11.80 to $13.90 per hour on average.
17. Food Delivery
The food delivery business is among the top jobs you can get at 14 years old. According to PayScale, the average hourly wage for food delivery drivers is $14.28. It goes without saying that this is the average rate; for certain workers, it may be greater and for others, lower.
18. House Painter
Working over the summer and on weekends for a home painting firm pays handsomely if you don't mind hard labor. PayScale reports that painters with less than one year of experience earn an average of $13.84 per hour.
Still On: List Of Jobs You Can Get At 14 Years Old
Recommended:
19. Mover
This is the second to in our list of jobs you can get at 14 years old, Teenagers who are strong and careful enough to safely transport large objects and work with them carefully can make an average of $13.58 working for a moving company.
This employment is appropriate for youngsters aged 18 or 19 as many companies have age limitations.
20. Cashier
The work of a chaier is the last we have here on the jobs you can get at 14 years old. The main responsibility of a cashier is to complete the check-out process and tally up customer purchases. This includes obtaining money, verifying gift cards or coupons, ensuring that prices are accurate, and bagging merchandise.
SEE ALSO:
Trust you found our article on List Of Jobs You Can Get At 14 Years Old helpful. Follow our website for more interesting articles.