Discover the top 10 Best Universities in Boston, where academic excellence meets a rich history and diverse programs. Uncover the renowned alumni and distinguished courses that make these institutions the Best Universities in Boston. Explore a world of opportunities in law, business, medicine, engineering, and the performing arts at the Best Universities in Boston.
Boston, a city renowned for its rich history, culture, and education, stands tall as a beacon of knowledge and learning. Home to some of the best universities in the world, Boston has nurtured generations of scholars and leaders. In this blog post, we will embark on a journey through the top 10 best universities in Boston, each boasting a long history of academic excellence.
The list of the 10 Best Universities in Boston
We shall travel through the top 10 Best Universities in Boston, each of which has a distinguished academic past.
1. Harvard University
Undoubtedly, Harvard University claims the title of the best university in Boston. Established in 1636 in the historic town of Cambridge, Massachusetts, Harvard holds the distinction of being the oldest institution of higher learning in the United States. Its iconic red-brick buildings and sprawling campus evoke a sense of academic prestige and intellectual pursuit.
Harvard University has set the standard for excellence in education, offering a diverse array of top courses such as law, business, and medicine. Its distinguished faculty members are experts in their fields, inspiring students to reach new heights of academic achievement.
With an illustrious alumni roster that includes influential figures like Barack Obama, Bill Gates, and Mark Zuckerberg, Harvard's impact extends far beyond its campus. These esteemed individuals have gone on to shape the world in various domains, and their success is a testament to the transformative power of a Harvard education.
Read Also: About Harvard University | Review, Scholarships, Tuition, Programs, Admission
2. Massachusetts Institute of Technology (MIT)
Founded in 1861 and also situated in Cambridge, Massachusetts, the Massachusetts Institute of Technology (MIT) claims the second spot on our list. MIT is a pioneer in science and technology, consistently pushing the boundaries of human knowledge and innovation.
With top courses in engineering, computer science, and mathematics, MIT attracts some of the brightest minds from around the globe. Its state-of-the-art research facilities and collaborative environment foster creativity and critical thinking.
Prominent alumni like Buzz Aldrin, Kofi Annan, and Benjamin Netanyahu have made significant contributions to space exploration, international diplomacy, and global leadership, underscoring MIT's impact on the world stage.
3. Boston University
In the heart of the city, we find Boston University, a prestigious institution founded in 1839. It boasts as a part of the 10 Best Universities in Boston with  a vibrant and diverse student community, representing various cultures and backgrounds. With its prime location in Boston, the university provides students with unparalleled opportunities for internships and real-world experiences.
Boston University's strengths lie in its top courses in business, law, and medicine. Its commitment to research and practical application equips students with the skills necessary to thrive in their chosen fields.
Renowned alumni like Martin Luther King Jr., Julianne Moore, and Marisa Tomei embody the university's dedication to nurturing future leaders and change-makers who impact society positively.
Read Also: 10 Best Boarding Schools In Boston USA 2023
4. Northeastern University
Founded in 1898, Northeastern University, a part of the 10 Best Universities in Boston nestled within the bustling streets of Boston, stands as a trailblazer in experiential learning and cooperative education. This approach ensures that students gain hands-on experience while studying, setting them up for success in the job market.
Northeastern's strengths lie in its top programs in business, engineering, and computer science. Through robust partnerships with industry leaders, students have access to internships and co-op opportunities that integrate classroom knowledge with real-world challenges.
The university's alumni roster includes individuals like Janet Wu, Alex Azar, and John F. Tierney, who have made significant contributions in their respective fields, further establishing Northeastern's reputation as a top educational institution.
5. Tufts University
Founded in 1852 in Medford, Massachusetts, Tufts University shines as a beacon of global engagement and interdisciplinary learning. Emphasizing the importance of global perspectives, Tufts offers an array of top courses, including international relations, medicine, and engineering.
Tufts' commitment to civic engagement and public service sets it apart as a university that cultivates socially responsible leaders. With a strong focus on research and innovation, Tufts contributes to advancements in various fields, benefitting society on a global scale.
as a part of the 10 Best Universities in Boston its Notable alumni such as Peter Gallagher, Hank Azaria, and Pierre Omidyar demonstrate the diverse impact Tufts graduates make in the world of entertainment, entrepreneurship, and philanthropy.
Read Also: 10 Top Government Colleges in Canada
6. Boston College:
Boston College being a part of the 10 Best Universities in Boston Located in Chestnut Hill, Massachusetts, Boston College embraces a Jesuit tradition of holistic education, nurturing the intellectual, spiritual, and personal growth of its students. Founded in 1863, the university continues to uphold its commitment to academic excellence and service to others.
Boston College's strengths lie in its top courses in business, law, and theology. Its dedicated faculty members create a supportive environment, empowering students to excel in their studies and cultivate ethical leadership skills.
The university's alumni, including Amy Poehler, John Kerry, and Chris O'Donnell, exemplify Boston College's dedication to fostering leaders who positively impact their communities and beyond.
7. Brandeis University:
Established in 1948 in Waltham, Massachusetts, Brandeis University prides itself as a part of the 10 Best Universities in Boston on academic rigor and its commitment to social justice. As a leading research institution, Brandeis encourages students to engage in critical inquiry and contribute to the advancement of knowledge.
Brandeis excels in top programs in social sciences, humanities, and sciences. Its interdisciplinary approach to education fosters well-rounded individuals who are equipped to address complex societal challenges.
Prominent alumni like Angela Davis, Debra Messing, and Jeffrey Katzenberg have made significant contributions to social activism, entertainment, and philanthropy, embodying Brandeis's mission of creating positive change in the world.
Read Also: Discover 15 Best High Schools in Scarborough Canada
8. Suffolk University:
Situated in downtown Boston, Suffolk University has been providing quality education since 1906. Emphasizing practical skills and experiential learning, Suffolk prepares students for success in their careers.
With top programs in law, business, and journalism, Suffolk equips its students with the tools they need to excel in today's fast-paced and competitive job market. The university's location in the heart of the city ensures that students are at the center of industry and innovation.
Notable alumni like John F. Kennedy, Jr., Mario Batali, and John F. Tierney are a testament to Suffolk's commitment to producing influential leaders in various fields.
9. Emerson College:
Founded in 1880, Emerson College being a part of the 10 Best Universities in Boston is located in the heart of Boston and is renowned for its focus on communication and the performing arts. With a diverse and inclusive community, Emerson celebrates the power of storytelling and artistic expression.
Emerson's strengths lie in top programs in communication, journalism, and performing arts. Its state-of-the-art facilities and experienced faculty members ensure that students receive hands-on training and mentorship.
Notable alumni like Jay Leno, Henry Winkler, and Denis Leary have achieved success in the entertainment industry, solidifying Emerson's reputation as a top institution for aspiring creative minds.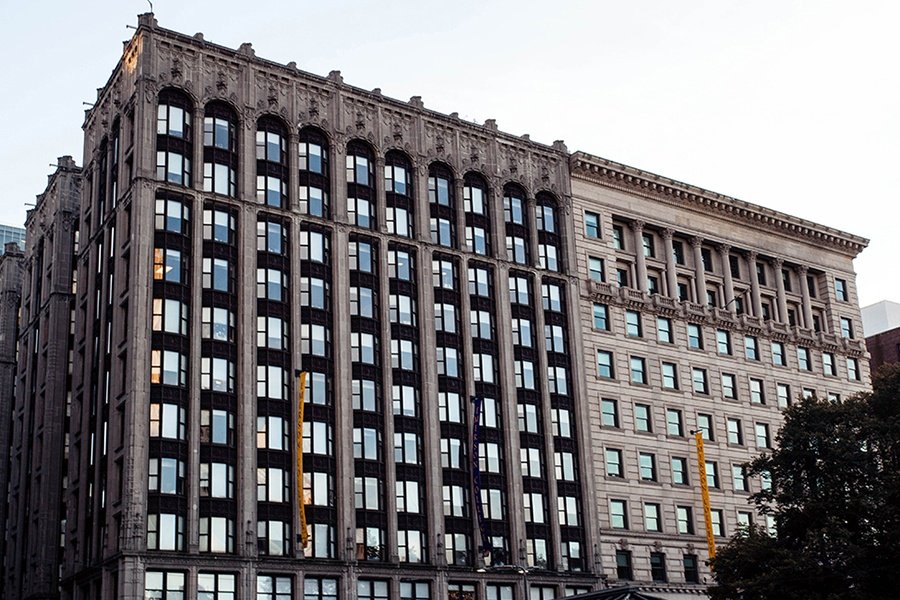 10. Berklee College of Music: A Melody of Musical Excellence
Established in 1945, Berklee College of Music is a paradise for music enthusiasts and aspiring artists. Located in Boston's vibrant Back Bay neighborhood, Berklee offers a diverse range of music-related programs, attracting students from all corners of the globe.
Read Also: Boston University Presidential Scholarship 2023 for International Students
The college excels in top courses in music, performing arts, and music business. Berklee's dedication to nurturing musical talent and promoting artistic expression is evident in its world-class faculty and innovative curriculum.
Distinguished alumni like Quincy Jones, John Mayer, and Esperanza Spalding have earned Grammy Awards and acclaim, cementing Berklee's reputation as a leading institution in the world of music.
In conclusion, the 10 Best Universities in Boston stand as pillars of academic excellence and innovation, enriching the minds of students and shaping the leaders of tomorrow. Each university has its unique strengths and a legacy of remarkable achievements, making Boston a haven for those seeking top-notch education and a transformative learning experience.
From the hallowed halls of Harvard to the musical crescendos of Berklee, these institutions epitomize the city's dedication to fostering knowledge, creativity, and progress. Whether pursuing law, business, medicine, or the arts, Boston offers an education like no other—a true gateway to success and lifelong impact.
See also:
Trust you found our article about "10 Best Universities in Boston" helpful. Please follow our website for more interesting and informative articles like this