Since its inception, the International Institute for Management Development, or IMD, has been at the forefront of executive education and management development. IMD, founded in 1990 and headquartered in Lausanne, Switzerland, has earned a reputation for providing transformative learning experiences to executives, entrepreneurs, and corporate leaders from a wide range of industries around the world.
IMD's unique educational method blends rigorous academic theory with practical insights, enabling participants to manage challenging business challenges with confidence and ingenuity. IMD's programs, which place a strong emphasis on experiential learning and real-world application, equip students with the skills, knowledge, and strategic thinking required to create corporate success and long-term growth in an ever-changing global landscape.
International Institute for Management Development continues to define the future of business leadership and contribute significantly to the improvement of management practices on an international scale as a centre for cutting-edge research, thought leadership, and cross-cultural engagement.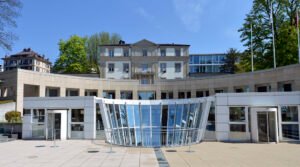 The Mission and Vision of IMD as a Leading Business School
The objective of IMD is to be an autonomous and forward-thinking business school committed to developing global leaders who transform enterprises and contribute to societal progress.
It aims to provide professionals with the information, skills, and mentality required to overcome difficult business challenges, inspire innovation, and create long-term progress in an ever-changing global landscape. The commitment to quality in executive education, research, and thought leadership, with an emphasis on real-world applicability and creating a positive influence on individuals and organizations, is central to its mission.
IMD's objective is to be known as the global authority on leadership development, offering the most powerful, relevant, and transformational executive education programs. IMD seeks to develop responsible and visionary leaders capable of addressing tomorrow's critical challenges and shaping a prosperous and sustainable world by promoting a varied and inclusive learning environment.
Read Also: About Rice University | History, Admission, Programs & Scholarships
IMD's Executive Education Programs and Their Target Audience
International Institute for Management Development provides a diverse selection of executive education programs customized to the demands of various levels of management and sectors. These programs are intended for executives, entrepreneurs, and business leaders who want to improve their leadership skills, strategic thinking, and business acumen. The following are some of IMD's important executive education programs:
a) General Management Programs: These programs are designed for mid- to senior-level managers and executives and provide a thorough understanding of core management ideas, leadership principles, and strategic decision-making.
b) Advanced Management Programs: These rigorous programs, designed for C-suite executives, focus on developing leadership skills, promoting innovation, and navigating the intricacies of global business landscapes.
c) Digital Transformation Programs: These programs, aimed at leaders and organizations dealing with the difficulties of digital disruption, provide insights into utilizing technology for corporate growth and transformation.
d) Industry-Specific Programs: International Institute for Management Development provides industry-specific programs for industries such as healthcare, finance, and family companies, giving specialized knowledge and solutions targeted to each sector's particular issues.
e) Global Leadership Programs: These programs, geared toward emerging leaders, focus on establishing cross-cultural competences and global perspectives for success in worldwide business environments.
f) Executive MBA (EMBA): The Executive MBA program at IMD is designed for experienced professionals who want to advance their careers while continuing to work. It provides an extensive curriculum with an emphasis on leadership development and strategic management.
Global Rankings of IMD and Factors Affecting its Reputation
International Institute for Management Development is routinely ranked among the world's top business schools, and its reputation is based on many major factors:
a) Financial Times (FT) Rankings: IMD frequently rates well in the Financial Times' Executive Education and MBA rankings, owing to its specialized executive education programs.
b) Thought Leadership: IMD's contributions to management and leadership thought leadership, research, and case studies have earned recognition and esteem from industry peers and experts.
c) Global Reach: IMD's varied and multinational student body, faculty, and global alumni network all contribute to the institution's image as an internationally connected business school.
d) Corporate links: IMD's extensive links with multinational corporations, as well as its emphasis on tackling real-world business challenges through collaborative projects, strengthen its corporate stature.
e) Alumni Achievement: The accomplishments of IMD alumni in their various industries justify the school's effect and repute.
f) tailored Approach: IMD's focus to tailored learning experiences, small class sizes, and individualized coaching translates to favorable participant feedback and contributes to the school's high rankings.
Read Also: 7 Worst Universities in Canada 2023
Successful Leaders Who Graduated from IMD Programs and Their Impact
Many outstanding executives have graduated from IMD schools and made important contributions to their fields. Here are a few noteworthy examples:
a) Paul Bulcke: A former Nestlé CEO and IMD alumni, Paul Bulcke is recognized with modernizing the company's business model, driving innovation, and increasing Nestlé's global market share during his tenure.
b) Carlos Ghosn: Carlos Ghosn, a prominent business leader and former CEO of Nissan and Renault, attended IMD's executive education programs, where he polished his leadership abilities and played a critical role in the turnaround of both firms.
c) Isabelle Kocher: Isabelle Kocher, an alumna of IMD's Executive MBA program, served as CEO of Engie, one of the world's largest energy businesses. Her imaginative leadership and dedication to sustainability have gained her respect as a key player in the energy industry.
d) Frits van Paasschen: Frits van Paasschen, an IMD alumni and former CEO of Starwood Hotels & Resorts, was instrumental in growing the company's global reach and boosting its luxury brand portfolio.
These instances demonstrate IMD alumni's tremendous influence and achievements across numerous industries, highlighting the school's role in developing visionary leaders who drive organizational success.
Distinctive Teaching Methodology and Learning Approach at IMD
International Institute for Management Development distinguishes itself from other business schools through its distinctive teaching methodology and learning style, which includes the following components:
a) Action Learning: IMD places an emphasis on experience learning through real-world business challenges and projects, allowing learners to apply theoretical principles in real-world contexts.
b) Personalized Learning: Because the school keeps class sizes small and offers specialized coaching, learners can receive personalized attention and assistance throughout their learning experience.
c) Emphasis on Leadership Development: To build well-rounded and impactful leaders, IMD places a heavy emphasis on developing leadership capabilities, emotional intelligence, and cross-cultural competencies.
d) Collaboration and Networking: IMD encourages peer-to-peer interactions and networking opportunities with a varied cohort of participants from various businesses and cultural backgrounds.
e) Faculty Expertise: The International Institute for Management Development faculty is made up of famous academics and seasoned practitioners who offer a wealth of industry experience and insights to the classroom.
f) Innovation and Digitalization: International Institute for Management Development incorporates cutting-edge technologies and digital tools into its programs to help participants understand the importance of digital transformation in today's business world.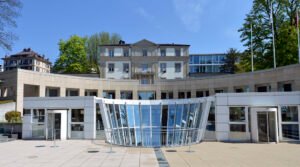 IMD is committed to creating a diverse and inclusive learning environment.
International Institute for Management Development is dedicated to creating a diverse and inclusive learning environment that welcomes learners from a wide range of ethnic and professional backgrounds. Among the school's efforts in this area are:
a) Global Reach: Because of IMD's international renown, participants come from all over the world, ensuring a culturally diverse cohort in each program.
b) Diversity Scholarships: The institution provides scholarships to enable students from underrepresented regions or backgrounds to participate in its programs, thereby encouraging diversity and inclusivity.
c) Inclusive Curriculum: The curriculum at International Institute for Management Development includes a wide range of case studies, business scenarios, and global perspectives, assuring relevance and inclusivity for all participants.
d) Cultural Awareness Training: Participants receive cultural intelligence training, allowing them to effectively manage cross-cultural difficulties and acquire global leadership skills.
e) Student Support: IMD offers comprehensive support services to all participants to ensure that they feel welcomed, supported, and included during their stay at the school.
Research Initiatives and Thought Leadership Activities at IMD
International Institute for Management Development regularly participates in research and thought leadership activities, thereby providing useful insights to the business community. Among its research fields and accomplishments are:
a) IMD World Competitiveness Ranking: The International Institute for Management Development World Competitiveness Ranking examines countries' competitiveness based on economic and business metrics, giving useful information to policymakers and businesses.
b) Global Family Business Center: IMD's research center focuses on family business concerns, delivering practical research and answers to family-owned firms' challenges.
c) Digital corporate Research Center: The Digital Business Research Center investigates digital transformation trends and provides insights on harnessing technology for corporate growth and innovation.
d) Thought Leadership pieces: IMD faculty write thought-provoking pieces in important business magazines on a regular basis, addressing pertinent management subjects and industry trends.
e) Case Studies: IMD creates in-depth case studies that highlight real-world business difficulties and solutions, acting as essential tools for educators and practitioners.
Recommended
Partnerships & Collaborations at The International Institute for Management Development
IMD works with a variety of firms, organizations, and academic institutions to improve its programs and expand its global reach. Among the prominent collaborations are:
a) Corporate Collaborations: Through collaborative projects and initiatives, IMD collaborates closely with a number of multinational corporations and startups to co-create learning experiences and address real-world business difficulties.
b) Public Sector Partnerships: International Institute for Management Development works with governments and public institutions to provide executive education for public sector leaders as well as policy development help.
c) worldwide Business Networks: The school is a member of several worldwide business networks and organisations, which strengthens its ties to the international business community.
d) Alumni Network: The broad alumni network at IMD allows for continued collaboration and knowledge exchange among graduates, building a community of lifelong learners.
e) Academic collaborations: International Institute for Management Development creates strategic collaborations with other premier academic institutions to conduct collaborative research, share best practices, and provide specialized programs to a larger audience.
The International Institute for Management Development (IMD) is a premier management school with a clear mission and aim of developing global leaders. IMD inspires individuals to generate good change and contribute substantially to the corporate community and society as a whole through its varied variety of executive education programs, personalized teaching technique, and commitment to encouraging inclusivity. Its strong rankings, renowned alumni, thought leadership initiatives, and strategic alliances further cement its standing as a forerunner in business education.
SEE ALSO:
Trust you found our article on About International Institute for Management Development (IMD) helpful. Follow our website for more interesting article.