When asking a candidate to "tell me about yourself," an interviewer's main goal is to quickly learn about them before moving on to questions concerning the position and the interviewer's role.
You will gain extra brownie points if you make a good first impression during the interview or if you correctly respond to any standard HR interview questions that come up before that. This article offers a detailed checklist of everything you should emphasize in your introduction during an interview.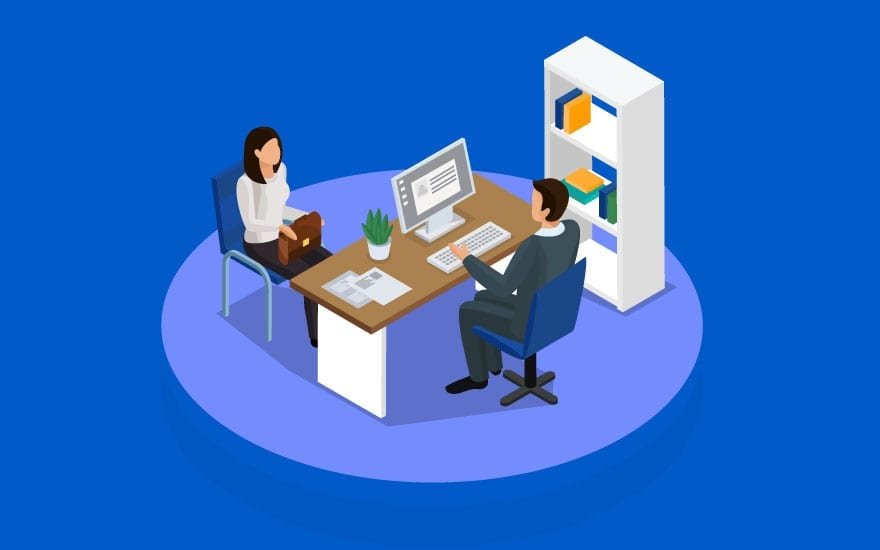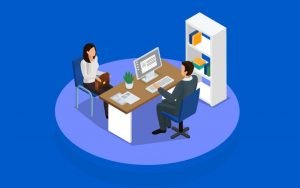 How To Introduce Yourself In An Interview: Key Points
In an interview, include the following crucial details in self introduction in interview:
Who You Are [Name, hometown, some background information about yourself, and a description of your experiences]
What have you (your educational background) studied?
Concentrate on your work, prior professional accomplishments, internships, workshops, and accomplishments pertinent to the interview.
any professional experience or training
Moreover, some interests or pastimes
Read Also: Top 13 Photography Schools in the World with Scholarships
Self Introduction in Interview
As soon as you are led into the interview room, you begin to feel anxious and start formulating all the questions and responses you might be able to come up with in the limited time available. However, we frequently overlook the significance of the interview's opening statement question. Simply relax and make a note of the following advice on how to master self-introduction.
Dress Appropriately
When meeting new people, appearance matters a lot. The clothes you choose to wear for an interview will help potential employers get a sense of who you are. You should research the corporate culture before your job interview because different workplaces have different dress codes.
For instance, a financial consultant interview will probably call for a more professional outfit than one for a tech start-up. Ask your recruiter or another office contact if you have any questions in advance if you are unsure. This demonstrates your attention to detail and concern for creating the best possible impression. It's best to err on the side of professionalism. Here are a few pointers:
Be genuine. Use your clothing to express your personality when appropriate. Your clothing is an integral aspect of who you are.
Be the center of attention. To guarantee that the interviewers are paying attention to your conversation, try to stay away from distracting sights like expensive jewelry or busy designs.
Feel at ease. Make sure you feel comfortable in your clothes before leaving the house so that you can be professional without having to be uncomfortable.
Prepare What To Say
Plan on the first few speaking seconds of your introduction after you've mastered the images. Apply the same rules when you start talking to the individual at hand because confidence is just as crucial as you start your verbal introduction.
Declare your name with confidence to build a strong foundation. Don't be shy about speaking up; you don't want to make others strain to hear your name or have to repeat it. A strong volume demonstrates your confidence, excitement about the opportunity, and desire to be considerate of other people's time.
Begin By Greeting the Interviewer
In an interview, introductions and greetings are a crucial component of the assessment. The interviewer can tell how confident you are throughout the first few minutes of greeting each other. Start by grinning broadly and shaking hands with the interviewer.
Give a short introduction of yourself while also giving your entire name. Describe your family in just a few brief words. Maintain a calm, assured demeanor at all times. Continue to look at them in their eyes, and nod as necessary. In the interview, this ought to start the introduction process.
Read Also: 4 List Of Best Universities To Study Technology in South Africa
Include Your Educational Qualifications
Briefly describe your educational background to the interviewer after introducing yourself and providing other essential information.
You should include comprehensive information about your academic background even though you would have already done so in your CV. Be sincere when discussing your accomplishments and watch out for coming out as overconfident.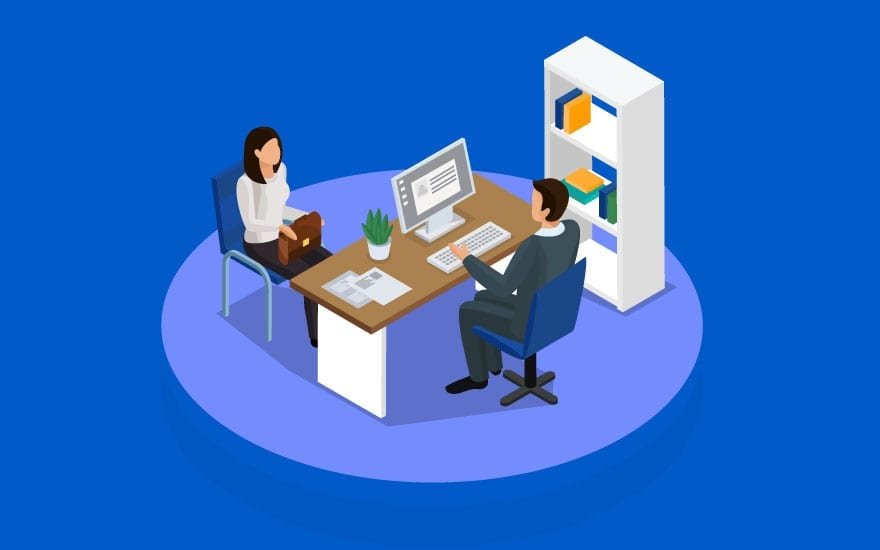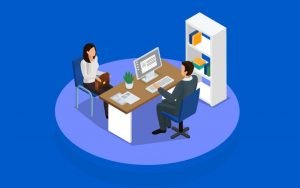 Elaborate on Professional Experience (if any)
It is crucial for all experienced candidates to include all the specifics of their prior work experiences, as well as everything they learnt and accomplished during that period. Describe the internships and workshops you've taken part in.
The interviewer pays close attention to the specifics of your education and employment history when you introduce yourself. However, for new hires, your school background and ECA are a huge advantage.
Mention Your Hobbies And Interests
Don't be afraid to switch to an informal tone in the chat. After describing your experiences, be sure to include information about your interests, both personally and professionally. Keep the interview's formality to a minimum and be careful not to go too far from it.
Be Prepared For Follow Up Questions
In an interview, be prepared to respond to the follow-up questions after you introduce yourself. These inquiries are made by hiring experts to gauge your decency and morality. You can tell if you were being honest or not by answering a series of questions about what you said in the introduction. So, when introducing yourself at the interview, try to be as genuine as you can, and be ready to respond to these inquiries!
Sample of Self Introduction in Interview for Freshers
Sample 1
I'm Ashley Harris, by the way. I just received my English Literature bachelor's degree from Miranda House, Delhi University. I held two internships at Caravan and The Indian Express in addition to serving as the editor of Miranda House's annual publication. I was thrilled to discover this opportunity at your company as an Assistant Editor, and I think I would be a fantastic fit for it.
Read Also: Total Review: Haute école pédagogique du canton de Vaud (HEP Vaud)
Sample 2
Greetings, sir/madam, and thank you for the opportunity to introduce yourself. My parents, my mother and I, were raised in Delhi. My name is Gaurav Khurana. I studied Computer Science Engineering at VIT Vellore for my BTech with a focus in Networking and Security because I am a certified professional. I recently took the CCNA certification exam, and I am awaiting the outcome.
I've been fairly fascinated about computers and networks since my school days, and I've always yearned to work with live switches. When it comes to my interests and pastimes, I enjoy playing table tennis and I previously served as my school's sports captain. In table tennis, we have excelled and given honor to the school by winning numerous inter-school and inter-state competitions.
Self Introduction in Interview Sample for Experienced Candidates
Sample 1
Hello, my name is Harry Williams, and I have been managing digital marketing for the past three years. I spent the previous two years working as a member of Leverage Edu's SEO Marketing team, and before that, I spent a year at Infinity Inc. I am highly-versed in content marketing technologies, as well as on-page and off-page SEO strategies. I think I am the best applicant for this position because I have the necessary training and experience. I pledge to do everything in my power to increase your online presence and assist you meet the needs of a stronger online presence across various media platforms.
Sample 2
Hello, my name is Akanksha Sharma, and as you already know, I was born and raised in Delhi despite being from the Rajasthani city of Jaipur. I live in Kamla Nagar and have a 4-person family. I continued to pursue a BEl Ed at the University of Delhi in order to follow my passion for teaching. During the final year of my BEl Ed program, I interned as an assistant teacher at HPJ Public School in Ashok Vihar, where I started my career.
I began working as an Elementary Teacher at Nancy Public School in August 2019. In the meantime, I also finished my Child Pedagogy diploma, which helped me do my job well. When it comes to my  interests and pastimes, I enjoy dancing. I find it to be soothing because it enables me to quickly release all of my stress! In my free time, I also enjoy catching up on reading.
Self Introduction in Interview Sample to Download
Good day, sir/ma'am.
I am very happy to talk to you. I am a (your name) (your name). I essentially come from (city name). I've lived in (name of the city) for [number of years/months]. My family and I are staying here. Along with my parents, I also have a senior brother. I recently earned a (degree from the name of the school) and am now seeking for employment in the (mention the domain name).
I'm genuinely curious about (mention the domain of your interest). This is the reason I decided to pursue a master's in (program name). After that, my internship and other practical college assignments sparked my interest in (field name) as a full-time job.
I'm passionate about the subject in which I graduated, but I'm also drawn to artistic endeavors like acting, dancing, and painting. In both high school and college, I've always been a motivated student. I took part in a variety of cultural activities during my time in high school and college and won various awards. I'm eager to learn more about this chance and would be happy to address any additional inquiries.
Thank You!
Recommended
Tips For Best Self Introduction In Interview
Here are some crucial pointers you can use to introduce yourself in an interview now that you are comfortable responding to the various inquiries for introductions:
During the Interview
Let's talk about some broad pointers for delivering a strong self introduction in interview self-introduction.
When attending an interview, make sure to smile. Your body language is balanced and your confidence is increased by smiling. You also give off a welcoming vibe.
Your manners can be demonstrated with a simple "hello."
Tell the person in charge at the front desk that you are here. Give a thorough introduction of who you are.
It's crucial that you keep your focus on what you're saying and make eye contact. Self-introduction is not merely a way to learn more about the candidate.
Always prepare your self-introduction according to the job profile you are giving the interview for. It gives you confidence and leaves a good impression on your interviewers. This preparation also helps you to keep your introduction concise, and you do not end up giving irrelevant information.
Since the introduction is only the beginning aspect of an interview, you will also be asked questions related to your resume as well as how you can fulfill the requirements of the job profile.
After answering questions of the interviewer, you can also ask questions of your own to show your interest in the profile as well as the company.
Make sure that you have researched well as well as prepared for different types of questions beforehand.
Whenever you need to, stop and remember to breathe. It is quite acceptable to take a moment to gather your thoughts so that you may consider the question and respond confidently after.
You can always say, "let me think about that," rather than stammering, which can have a negative effect, whenever you feel like you need a moment to consider the subject.
Throughout the interview, keep a running list of things you can do to better yourself and areas you should pay more attention to.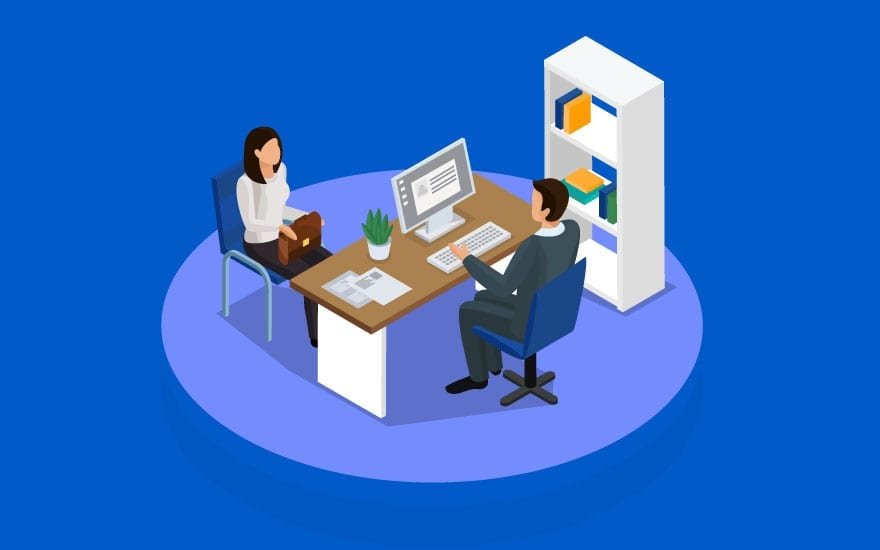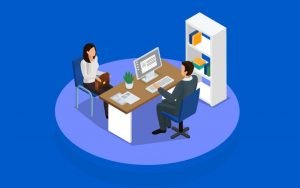 After the Interview
Additional Tips
Here are some additional tips on acing your self introduction in interview to ending it on a positive note:
The organization should be thoroughly researched, and you should review the important skills and qualities listed in the job description and needed for the position you are applying for.
Prepare in advance for the many introduction questions, paying particular attention to the points we have already stated, such as providing an overview of your candidacy and describing your educational background, professional experiences, hobbies, and interests.
During the interview, be aware of your body language. Make sure you are not slouching; instead, elevate your chin, sit up straight, and straighten your shoulders. By conducting a mock interview with a friend, you can get some practice in and get suggestions on how to make it better.
Keep your focus on the interviewer and avoid other distractions, but don't go overboard.
Read Also: 4 List Of Best Universities To Study Technology in South Africa
Things to Avoid during self introduction in interview
Here are a few don'ts to take care of when giving a self introduction in interview.
Don't just repeat what's in your CV and cover letter. Give instances to make it sound genuine.
Never enquire, "What do you want to know?" It demonstrates your lack of readiness.
Never tell life stories. If you wish to emphasize any certain characteristic, simply mention an experience.
Spend a short amount of time introducing yourself.
FAQs on Self Introduction in Interview
Below are some question concerning self introduction in interview.
In an interview, how should I introduce myself?
Begin by officially introducing yourself to the interviewer or interviewers and mentioning your name, qualifications, specific training, interests, or prior experience.
How can I make my debut as a new student?
As a newbie, after listing your name, education, and qualifications, put an emphasis on your passions and professional attributes. Describe yourself in a way that demonstrates your enthusiasm for the position and your suitability for the post.
What are good self-reflection writing prompts?
What skill or talent do you have?
What qualities do you have?
In five years, where do you see yourself?
What are your future goals? – how to respond?
When responding to this query, be sure to align your long-term objectives with the expansion of the business. Briefly describe your plans and include how this employment will help you achieve or contribute to your objectives.
How should I respond to your question about expected pay?
When responding to the following query, be sure to give a precise range that corresponds to the market rate for the position.
Read Also: 6 Best Universities for International Law
Read Also:
Trust you found our article on How to Ace Your Self Introduction in Interview ! follow our website for more interesting articles.