A well-known educational program with a global reputation, the British Council IELTS Preparation Program equips students who want to succeed on the International English Language Testing System (IELTS) exam. Effective preparation is crucial because the IELTS test is a requirement for academic and immigration purposes as a measure of English language competency.
The British Council IELTS Preparation Program provides applicants with a thorough and disciplined method for preparing them for success. This program offers specialized tools and professional support to help you accomplish your goals, whether you want to move to an English-speaking nation, further your education overseas, or improve your work prospects.
We shall examine the main characteristics, advantages, and insights of the British Council IELTS Preparation Program in this article. Learn how this program may improve your English language ability, which will ultimately ensure your success on the IELTS exam, and open doors and pave the road for a brighter future.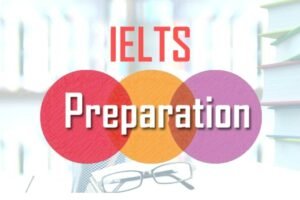 Individualized Learning Experience with the British Council IELTS Preparation Program
The British Council IELTS Preparation Program's capacity to meet the specific requirements and performance levels of individual candidates is one of its most noteworthy qualities. The program offers a customized learning experience, whether you are a novice taking your first steps toward IELTS achievement or an established learner trying to polish your skills. This flexibility is essential because IELTS candidates frequently have diverse levels of English proficiency and a one-size-fits-all strategy might not work.
The Function of Official IELTS Resources
Candidates gain access to genuine, official IELTS materials because to the British Council and IELTS' collaboration. Since applicants can practice with materials that closely mirror the real test, having access to it is a big benefit. Genuine practice materials assist applicants get accustomed to the test structure, question patterns, and expected level of difficulty, ultimately enhancing their preparation and confidence.
Detailed Test Coverage
1. The IELTS test has four sections: listening, reading, writing, and speaking. The British Council IELTS Preparation Program covers each of these sections. Each of these elements is crucial, and the program offers a well-rounded strategy to support candidates in excelling in all areas.
2. Candidates are given advice on how to improve their listening abilities, including methods for decoding audio files, picking out important details, and efficiently scheduling their time throughout the listening portion of the exam.
3. Reading: Another crucial component of the IELTS exam is reading comprehension. The program provides tools to improve reading abilities, including methods for skimming and scanning, comprehending difficult materials, and responding to different question types.
4. Writing: In the IELTS exam, writing problems call for applicants to express themselves effectively and clearly. The course offers assistance with essay organization, vocabulary development, and meeting the demands of certain writing assignments.
5. Speaking: The IELTS exam's Speaking portion evaluates a candidate's verbal communication skills. The curriculum provides tips for speaking with confidence and coherence during the speaking interview, as well as advice on pronunciation and fluency.
Available anywhere
Candidates from all over the world can enroll in the British Council IELTS Preparation Program. Candidates have the freedom to access the program from wherever because there are British Council centers and partner institutions in many nations. International students, professionals, and immigrants preparing for the IELTS exam can benefit from this global accessibility.
Read Also: Study in Denmark – Tuition, Scholarships, Language And Culture
Online practicality
Online accessibility is a crucial element of effective education in the modern digital age. The IELTS preparation curriculum is accessible online since the British Council is aware of this. As a result, candidates can study at their own convenience, on their own timetable, and in their own homes. The program is accessible to people with different commitments and obligations thanks to online access.
Customized Study Schedules
Candidates enrolled in the British Council IELTS Preparation Program receive individualized study plans to help them prepare as effectively as possible. These strategies are developed based on the candidate's level of skill, assets, and growth areas. A customised study plan aids candidates in effectively allocating their time and resources, ensuring that they strengthen their areas of strength while addressing their areas of weakness.
Regular updates and conformance to test changes
The IELTS exam is periodically updated to reflect changing trends and standards in language evaluation. To make sure that candidates are well-prepared for the most recent test format, the British Council IELTS Preparation Program maintains current with these modifications. The relevance and efficacy of the program must be maintained through this alignment with test adjustments.
Read Also: Top 10 Scholarships in Italy for International Students
Expert Advice and Assistance
Candidates participating in the program have access to professional advice and support. This is very helpful for the IELTS Speaking and Writing portions. Candidates can submit their written assignments or take part in mock speaking interviews to get helpful comments from knowledgeable IELTS instructors. Candidates can develop their abilities and target particular areas for growth with the help of this individualized instruction.
Progress Monitoring
Candidates can use the practice exams and assessments offered by the program to monitor their development and determine their level of preparation for the IELTS exam. Candidates can monitor their progress to see where they have made progress and where they still need to put more effort. Candidates are given the ability to choose their study methods with knowledge thanks to this data-driven strategy.
Resources and a Community that Support You
Candidates gain from a sense of community within the British Council IELTS Preparation Program in addition to the personalised help. Candidates have the chance to communicate with peers, exchange experiences, and learn from one another through online discussion groups and webinars. The program frequently holds live webinars that address various IELTS exam topics and provide supplemental information and advice.
The British Council IELTS Preparation Program is a powerful and adaptable tool created to enable people from all walks of life and competence levels to succeed on the IELTS exam. It is the best option for IELTS applicants globally due to its versatility, availability of official resources, thorough covering of the test components, global accessibility, online ease, and individualized help. In addition to preparing individuals for the IELTS exam, our program provides a caring learning environment that improves their overall preparation process.
Read Also: Login Portal for Katy Independent School District 2023 Analyzed
The British Council IELTS Preparation Program is intended for whom?
There are many different people who plan to take the IELTS exam, hence the British Council IELTS Preparation Program is created for them. Its main audience consists of:
1. Students who want to study abroad should be aware that many colleges and academic institutions throughout the world require IELTS scores as part of the admissions process. For students attempting to satisfy these language competency criteria, the program is a useful resource.
2. Professionals looking for professional opportunities: IELTS scores are frequently required for employment in English-speaking nations in today's increasingly globalized labor market. This training can be quite advantageous for professionals wishing to improve their employment prospects.
3. Immigration applicants: To evaluate the language skills of immigrants, immigration authorities in nations like Canada, Australia, and the United Kingdom frequently use IELTS scores. The British Council IELTS Preparation Program gives people the language proficiency required to satisfy these immigration requirements.
What distinguishes the British Council IELTS Preparation Program from other IELTS training programs?
In several significant respects, the British Council IELTS Preparation Program differs from other IELTS preparation programs.
1. This program is provided by the British Council, a prominent company that promotes the study of the English language. High-quality content and training are guaranteed by their significant experience and competence in language education.
2. Official Practice Materials: The program gives participants access to official IELTS study guides and sample tests, giving them a true sense of the exam's structure and the kinds of questions they might expect.
3. The course is tailored to each candidate's needs and provides a range of materials, including practice exams, model responses, and professional advice, to assist them in concentrating on their particular areas for development.
4. Global Network: Candidates can access the program anywhere in the world thanks to British Council centers and partners in many nations, making it a practical option for international test-takers.
5. Updated Content: To ensure that applicants are adequately prepared for the most recent test format, the curriculum is continuously updated to reflect the most recent developments and trends in the IELTS exam.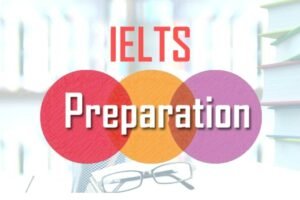 What tools and materials are provided in the program to aid candidates in their IELTS exam preparation?
To assist applicants in their IELTS preparation journey, the British Council IELTS Preparation Program provides a multitude of resources and materials. Among the crucial elements are:
1. Practice Exams: A number of comprehensive IELTS practice exams are accessible through the program. Candidates can evaluate their performance on these assessments and pinpoint areas that require work by simulating exam conditions.
2. Sample Answers: Candidates have access to sample answers for the Writing and Speaking components of the IELTS exam. These examples act as useful guides for creating strong responses.
3. Online courses: The Listening, Reading, Writing, and Speaking sections of the IELTS exam are all covered in interactive online courses. To help candidates improve their skills, these courses provide detailed instructions and practice problems.
4. IELTS instructors with extensive experience provide participants with feedback on their speaking and writing activities to help them improve their language skills.
5. Study Plans: To assist candidates in successfully organizing their preparation and making the most of their study time, the program provides tailored study plans and advice.
6. Official IELTS Resources: The British Council offers candidates access to official IELTS publications and materials as an official partner of IELTS, assuring the most genuine preparation experience.
7. Progress tracking is possible for candidates through mock exams and assessments. This enables them to monitor their development and modify their study methods as necessary.
Does the British Council IELTS Preparation Program come in several levels or iterations to accommodate varied competence levels?
The British Council IELTS Preparation Program is meant to accommodate applicants with different levels of English ability, thus yes. For applicants who are at various stages of their IELTS preparation journey, it provides tools and help. Typically, the program includes:
1. Foundation Level: For applicants with rudimentary English abilities, the program provides a solid foundation of materials to help them develop crucial language abilities and become familiar with the IELTS framework.
2. Candidates with intermediate English language skills should apply for the intermediate level. It gives students practice and more in-depth knowledge to help them hone their talents.
3. Advanced Resources: Candidates with a higher level of English proficiency have access to more sophisticated materials that can help them polish their language skills and prepare for challenging IELTS exam criteria.
4. Customized Advice: The British Council IELTS Preparation Program caters to the particular requirements of each candidate, offering tailored advice based on preliminary evaluations and progress monitoring.
Recommended
Does the British Council provide program participants with any help or advice? Can candidates attend the program online?
The British Council IELTS Preparation Program is available online, providing applicants with convenience and flexibility in their study. The British Council offers program participants significant support and direction in addition to online access:
1. IELTS teachers with experience are available to candidates, who can speak with them for advice, clarification, and comments on assignments and practice tests.
2. Discussion Forums: Online discussion forums give users the chance to connect with other users, exchange stories, and get tips from IELTS test takers.
3. Live Webinars: The British Council frequently hosts live webinars covering diverse IELTS exam topics, success techniques, and language proficiency improvement advice.
4. Support One-on-One: Candidates occasionally have the choice to get individualized help from instructors by working with them one-on-one.
5. Regular Updates: The British Council informs applicants of any modifications to the IELTS exam structure, as well as test dates and other crucial details.
6. Additional Resources: In addition to the main program materials, learners may also have access to extra materials, like grammar and vocabulary exercises.
In summary, the British Council IELTS Preparation Program is a flexible and thorough tool created to support a wide spectrum of people in their IELTS preparation journey. It stands out for its high caliber, official materials, adaptability to various proficiency levels, and applicant help and guidance, all of which add to its reputation as a reliable option for individuals hoping to pass the IELTS exam.
SEE ALSO:
Trust you found our article on British Council IELTS Preparation Program 2024 helpful. Follow our website for more interesting articles.