Canadian way of life – Study in Canada: Numerous studies routinely position Canada as the top country to live in. Canada was rated as the third greatest country in the world by US News & World Report in both 2018 and 2019. This is largely attributable to Canada's universal health care system, long life expectancy, and low rates of crime and violence. It is no surprise that more and more foreign students are deciding to study in Canada. In this article, you will learn about the Canadian way of life and study in Canada.
Canadian Way of Life
Below you will learn about the Canadian way of life and many more.
Population
In Canada, there are roughly 36.7 million people. The majority of people in Canada are of European ancestry, having come to the country as later immigrants from eastern and southern Europe as well as early French and British colonists.
The number of immigrants from Asia, the Caribbean, and Africa significantly increased in the second half of the 20th century. Currently, over 260 different ethnic origins have been identified in Canada. The First Nations, Inuit, and Métis make up the majority of the region's indigenous population.

Canadian Ideals
In terms of its population, geography, and climate, Canada is a hugely diverse nation. As a result, each person will have a unique perspective on the Canadian way of life. Over 20% of Canadians say they are atheists, although many different religions are practiced in the country.
Important values that Canadians hold in common include pride, a commitment to equality and diversity, and respect for all people. These principles are what distinguish Canada as a welcoming, peaceful, and safe nation.
Read Also: IELTS Band Requirements For American Universities 2023
Geography
The second-largest nation in the globe is Canada, which is situated in the northern portion of the continent of North America. Despite its enormous size, the majority of the populace is concentrated along the southern border, at a distance of a few hundred kilometers.
In much of the country, winter lasts longer than summer, yet summers can get fairly hot. Light to moderate amounts of rain and significant snowfalls are common in various regions.
Due to the Great Lakes' moderating effect, winters in the south are not as harsh. Mid-June to mid-September sees temperatures averaging around 20oC in the south, which also has longer but more humid summers. Lows of -25oC are not unusual in the winter. Temperatures are often more temperate in the spring and fall.
Canadian Provinces
Ten provinces and three territories make up Canada. British Columbia, Alberta, Saskatchewan, Manitoba, Ontario, Quebec, New Brunswick, Prince Edward Island, Nova Scotia, Newfoundland, and Labrador are the provinces in order from west to east. The three territories are Nunavut, the Yukon, and the Northwest Territories.
Despite Canada's vast size, the majority of its people reside in a small number of cities and villages that are less than 100 kilometers from the US border. At 3.9 people per square kilometer, Canada has one of the lowest population densities worldwide.
As of 2022, the largest cities by population in Canada are:
Toronto
Montreal
Vancouver
Calgary
Language
English and French are the two official languages of Canada. About 59% of Canadians speak English as their mother tongue, while 23% speak French as their first language. 18% of Canadians either speak more than one mother tongue or a mother tongue other than English or French as their first language.
English and French are designated as the official languages of Canada by the Official Language Act, which also outlines additional measures to foster the growth and vitality of English and French linguistic minority populations. By providing bilingual services, Canada's government institutions demonstrate the equality of its two official languages.
Chinese, Panjabi, Spanish, Arabic, and Tagalog are among the many languages that are spoken in Canada. Cree, Inuktitut, and Innu/Montagnais are the three most widely spoken Aboriginal languages.
Public Life  Of a Canadian
Having a social life and things to do is usually advantageous because Canada is a huge country. Depending on where you are in the country, you might just need to take a brief flight or a short drive to access once-in-a-lifetime experiences like:
Visiting Niagara Falls
Exploring Banff National Park
Skiing in Whistler
Sight-seeing on Prince Edward Island
There's plenty more to see, but you'll never run out of places to occupy your time when you're not studying.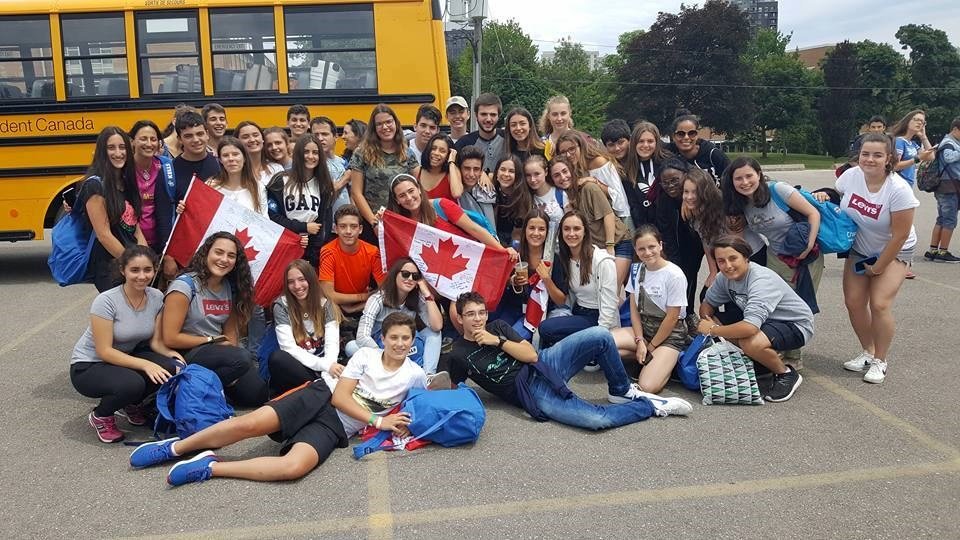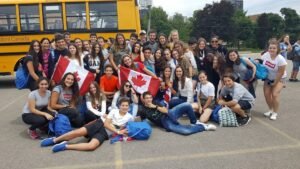 Read Also: National College of Ireland (NCI) – History, Acceptance Rate, Tuition & Scholarships
Steps on How to Study in Canada
Step 1: Find a world-class school or program
Canada is a country where opportunities are unlimited. To locate the colleges or programs that are the best fit for you, start by conducting research. Think about the provinces and territories of Canada where you would like to live. You have a choice between small, hospitable rural villages and sizable, energetic cities across the nation.
Using our search engine, you may look up information on Canadian colleges and universities or learn more about:
elementary schools
high schools
language schools
In Canada, each province and school determines its own admission standards. Contact the institution directly for further details on the programs and admission requirements.
Step 2: Make a budget and find out how to pay for your studies
Canada offers economical options for students. In comparison to Australia, the United Kingdom, and the United States, college and university tuition is typically less expensive (QS Top Universities).
To look up and compare tuition and living expenses for various college and university programs across Canada, utilize our search engine. Your prices will vary depending on where you decide to study. Use the search tool to get price ranges for the following to assist with budget preparation:
food
housing
transportation
health protection
There are numerous ways to support the cost of your study, including:
scholarships, fellowships and grants
work during your studies
support from parents and/or family
Learn more about study costs for international students in Canada.
Recommended
Step 3: Apply to a school
Make sure to include the relevant documentation and precise information when applying to the school of your choice. You'll learn what paperwork you need and what to do next from your school. Remember that each university will have a different application fee. Don't forget to apply much in advance.
Your credentials and qualifications may be verified by your institution or a designated third party. Documents like your: may be requested from you.
report card
transcripts
academic credentials
Step 4: Apply to study in Canada
Once your school gives you your letter of acceptance, you will need to find out:
If you need a study permit from Immigration, Refugees and Citizenship Canada (IRCC)
If you can get your study permit faster through the Student Direct Stream
How to get your documents ready and apply online with IRCC
Note: Before submitting an application for a study visa, you might also need to obtain a Quebec Acceptance Certificate from the Quebec government if you plan to attend school there.
IRCC will ask you to submit them your passport once they have approved your application. They'll mail it back to you together with your permit and an introduction letter.
Bring this letter with you and present it to the Canada Border Services officer when you visit Canada. The officer will next hand you your study permit if you have been granted permission.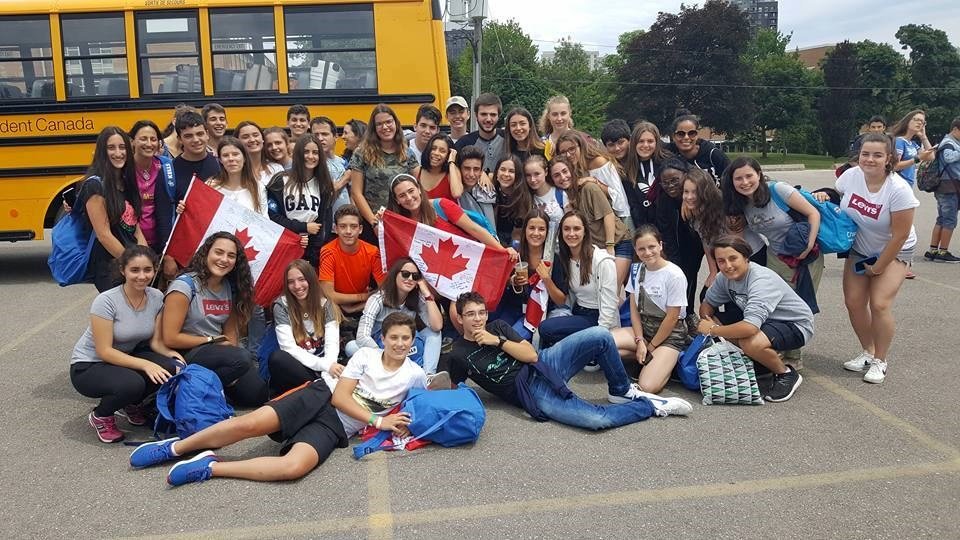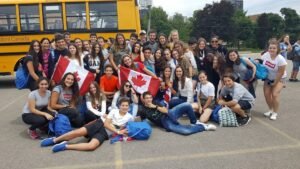 Step 5: Get ready to come to Canada
We are excited to have you here! Now get ready for your trip:
Make housing and accommodation arrangements.
Learn what kind of health and travel insurance you require.
Reserve your flight(s) and research baggage restrictions and customs regulations.
Bring a little sum of US or Canadian currency.
Get the ArriveCan smartphone app to cross borders more quickly.
Make sure you have all the necessary paperwork, such as:
The school's letter of acceptance
Health and vaccination records
any paperwork that your school requires you to submit
Read Also: 12 Free Online Social Work Courses With Certificates 2023
SEE ALSO:
Trust you found our article on the Canadian Way of Life | Study in Canada follow our website for more interesting articles.