A famous organization known for its dedication to academic quality and forward-thinking research across several fields is the Brunel University London. The institution was established in 1966 and is named after renowned British engineer Isambard Kingdom Brunel, underscoring its commitment to engineering and technological advancements. Brunel offers a vibrant and culturally varied learning environment. It is tucked away in the vibrant town of Uxbridge, just a short distance from the busy city of London.
The college satisfies the intellectual curiosities of college students from all over the world with its extensive selection of undergraduate and postgraduate programs. Its modern facilities and cutting-edge learning environments promote an immersive learning environment that prepares graduates to succeed in their chosen careers. As a forward-thinking institution, Brunel University London continues to cultivate the next generation of visionary leaders and students who will significantly improve society and shape the future.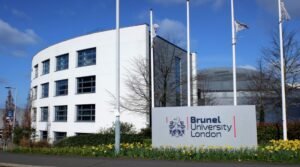 What courses are offered at Brunel University London?
The undergraduate and graduate programs offered at Brunel University London span many different fields of study. Being a multidisciplinary school, it supports the goals and aspirations of college students with various educational backgrounds. The following are just a few of the exceptional programs offered by Brunel:
A) Engineering: Brunel, which is well-known for its engineering heritage, provides courses in a variety of disciplines, including civil engineering, mechanical engineering, electronic and electrical engineering, aerospace engineering, and chemical engineering.
B) Business and Management: To help students develop important business skills, the college offers programs in Business Administration, Marketing, Accounting, Finance, International Business, and Entrepreneurship.
C) Computer science and digital technology: Brunel's emphasis on technical advancements is shown in the levels it offers in computer science, software engineering, artificial intelligence, and data science.
D) Health Sciences: To promote the development of qualified healthcare professionals, the institution provides programs in nursing, occupational therapy, physiotherapy, public health, and healthcare management.
E) Arts and Social Sciences: To foster creativity and critical thinking, students might pursue degrees in disciplines including psychology, sociology, film and television studies, creative writing, and journalism.
F) Law: To prepare college students for criminal activity, Brunel's Law School provides programs in LLB Law, International Commercial Law, and other specialized fields.
G) Design and Creative Arts: To foster artistic abilities, the college offers courses in Product Design, Industrial Design and Technology, Graphic Design, and Animation.
H) Environmental and Life Sciences: Courses in Biology, Biomedical Sciences, Sports Sciences, and Environmental Sciences advance understanding and research in these vital fields.
I) Education: To support future educators, Brunel offers programs and trainer training courses in Education Studies.
Read Also: All About FernUni Schweiz – Tuition, Programs, Scholarships
Where in London is Brunel University located?
The location of Brunel University London is in Uxbridge, a vibrant suburban city in the western region of Greater London, England. The main campus is conveniently close to the town's amenities and cultural attractions because it is located around 14 miles (22 kilometers) west of central London.
The campus is tucked away in a lovely green area, providing a welcoming setting for viewing and personal growth. Uxbridge itself has a variety of modern services, shopping areas, dining establishments, and a buzzing social scene. Students can enjoy the best of both worlds at the university's location: the peace and quiet of a suburban campus and the vibrant opportunities of London.
What qualifications are needed for international college students to get admitted?
The criteria for international students at Brunel University London may also vary depending on the program type and level of study (undergraduate or postgraduate). However, a few common necessities are as follows:
A) Academic qualifications should be demonstrated by international applicants, who may also need to submit high school diplomas or transcripts for undergraduate programs and bachelor's degree certificates and transcripts for graduate programs. These credentials must meet the educational requirements in the UK.
B) English medium Proficiency: Because English is the medium of instruction and practice, non-native English speakers are expected to prove their language proficiency by exams like the IELTS, TOEFL, or Pearson Test of English (PTE).
C) Personal Statement: A lot of programs require applicants to submit a statement on their motivation, educational history, and long-term goals in relation to the chosen route.
D) Letters of Recommendation: Some applications may also request letters of support from professors or instructors familiar with the applicant's academic qualifications.
E) Visa Requirements: Students from outside the European Union may also need to apply for a student visa in order to study in the UK.
International students must review the precise application requirements and guidelines available on the respected college website or contact the admissions office for detailed and up-to-date information.
Read Also: Top 10 Online Universities In Canada | 2023 -2024 Online Programs
How is the student housing at Brunel?
For its students' many needs and preferences, Brunel University London provides a wide range of housing options. There are many residence halls offering both catered and self-catered lodgings on or near the main campus. The following are some important purposes of Brunel's student housing:
A) On-Campus Halls: Conveniently located on the university's main campus, these provide clear access to academic buildings, libraries, and recreational amenities.
B) Off-college Halls: Some residence halls are situated close to the college, giving students the chance to experience a more impartial living setting.
C) Catered and Self-Catered: Students have the choice of staying in hotels that offer catered meals on-site or choosing self-catered accommodations with communal kitchens.
D) Private vs. communal Bathrooms: Depending on the student's choices and budget, accommodations might range from private bathrooms to communal facilities.
E) Social Spaces: Residence halls usually provide communal areas where students can mingle, observe, and participate in leisure activities.
F) 24/7 Security: Students' safety and security are prioritized with 24/7 safety staff, and they are given access to monitor measures.
G) A Supportive Environment: College students living on campus have access to housing staff and residential counselors who can offer guidance and support.
It's quite helpful for college students to apply for housing early and keep in mind the possibilities that best match their needs because there may be competition for available housing.
What options are there for research at the university?
For both undergraduate and postgraduate students, Brunel University London provides a wide range of educational possibilities and is known for its outstanding research. The university is home to a number of research facilities and institutes that foster interdisciplinary cooperation and current research in a wide range of subjects. Several important areas of research include:
A) Undergraduate Research Projects: Talented undergraduate students have the opportunity to collaborate on research projects with faculty members from their chosen fields. College students can improve their research skills and get knowledge about cutting-edge educational initiatives through this encounter.
B) Postgraduate Research Programs: Brunel offers a variety of postgraduate degrees with a research focus, such as the Master of Research (MRes) and Doctor of Philosophy (PhD), allowing students to concentrate their studies in the area of their choice.
C) Collaborative Research Opportunities: The university engages with business partners, governmental organizations, and other educational institutions, giving students opportunities to engage in practical, international research projects.
D) Research Scholarships: Brunel may also offer investment opportunities or scholarships specifically for students to support their academic endeavors and research projects.
E) Research Seminars and Events: Brunel hosts regular research seminars, workshops, and conferences to give students a forum to present their research findings and network with experts in related subjects.
The breadth of educational interests catered to by Brunel's research possibilities allows students to make major contributions to their chosen fields of study.
Read Also: 5 Top Online University Maths Courses for Students
Are there any scholarships or other options for financial aid at Brunel?
Yes, several scholarships and other financial aid options are provided by Brunel University London to aid students in their academic endeavors. These opportunities are available to both domestic and international students and are typically offered based on academic achievement, financial need, or specific requirements relating to the student's field of study. The following are a some of Brunel's scholarship and financial aid options:
a) Academic Excellence grants: Available at both the undergraduate and graduate levels, these grants are given to college students with exceptionally high academic performance.
B) Brunel International Scholarships: These scholarships provide financial aid to those with excellent academic records and are intended to draw talented international college students.
C) Scholarships that are subject-specific: Some departments and faculties award scholarships to students studying specialized fields of study, such as engineering, business, or the arts.
D) Sports Scholarships: Brunel offers sports scholarships to outstanding athletes as financial aid for their academic education.
E) Hardship Funds: The institution may also offer financial aid through problem funds for students facing unexpected financial difficulties at some point during their study.
F) Part-Time Work Possibilities: To assist with living expenses, Brunel invites students to look into part-time employment opportunities on or off campus.
For the most recent information on available scholarships and financial resource options, students must frequently check the university's official website or get in touch with the student aid services.
What athletic and leisure facilities does the college offer?
The remarkable selection of sports and recreation facilities at Brunel University London caters to the fitness, well-being, and extracurricular interests of its students. These amenities are intended to promote a balanced, healthy lifestyle among the student body. The following are a few of Brunel's main sporting and recreational offerings:
A) The modern indoor sports center has a gymnasium, fitness studios, and a wide variety of workout equipment to address different health issues.
B) Outdoor Sports Facilities: The university has fields and pitches for outdoor sports like hockey, soccer, cricket, and rugby.
C) Sports Clubs and Societies: Students have access to a wide range of sports clubs and societies that cater to a variety of interests and ability levels. These golf accessories frequently participate in local, national, and worldwide tournaments.
D) Swimming Pool: Brunel has its own 25-meter swimming pool, giving students the option to enjoy recreational swimming or engage in water sports.
E) Martial Arts and Combat Sports: The college provides training grounds and instruction for lovers of martial arts and combat sports.
F) Tennis and Squash Courts: Brunel provides racquet sports enthusiasts with tennis and squash courts.
G) Fitness Classes: With the help of competent instructors, students can participate in a range of health lessons, such as yoga, pilates, and spinning.
H) Outdoor Recreation: The environment around the university offers opportunities for outdoor pursuits, walking paths, and peaceful green spaces for leisure.
The sports and recreation facilities at Brunel promote a sense of community, promote a healthy way of life, and contribute to the students' general well-being.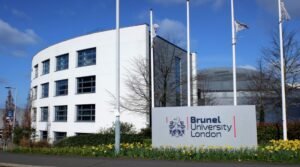 Are there any clubs and groups for students on campus?
Yes, Brunel University London offers a vibrant and varied selection of student organizations that support a wide range of interests and activities. A great way for college students to meet others, develop their interests, and broaden their perspectives is to join a club or society. The following are a few of the well-known student organizations at Brunel:
A) College students can connect with others from similar backgrounds or those who are interested in learning about different civilizations through these societies' various customs and languages.
B) Sports Clubs: Brunel has a large number of sports clubs that cater to athletes of all skill levels and cover a variety of sports, including soccer, rugby, basketball, cricket, hockey, and more.
C) Performing Arts: To foster talent and creativity, the university supports a variety of acting arts societies, including theater, music, dance, and comedy golf.
D) Academic and professional societies: These organizations frequently have ties to specialized fields of study and provide opportunities for networking and discussion among students.
E) Volunteering and community service: Students who want to give back to the community might join volunteer organizations and participate in fundraising activities.
F) Media and Publication Societies: Brunel boasts student-run periodicals, radio stations, and filmmaking groups that offer platforms for journalism and artistic expression.
G) Gaming and Technology Clubs: There are clubs for board games, video games, and technology for those who enjoy both.
H) Political and Debating Societies: These groups encourage political participation and provide platforms for students to converse about current events.
Students are encouraged to check out the wide variety of golf clubs and societies available at Brunel University. If they are unable to find a club that suits their interests, they are welcome to start their own with the help of the Students' Union.
How does Brunel support students in improving their employability and careers?
Brunel University London places a strong emphasis on helping students find employment and preparing them for successful careers. The institution provides a range of resources, workshops, and programs to aid students in enhancing their skills and sustaining activity opportunities. The following are a few of the main employability resources Brunel offers:
A) In order to help students explore their future options and develop effective job-search techniques, the future Development Center offers individualized guidance, career counseling, and workshops.
B) Internships and Work Placements: Brunel works with business partners to offer internships and work placements to students, providing beneficial work experience and networking possibilities.
C) Employability Awards: The Brunel+ Award program recognizes the extracurricular accomplishments of college students and provides a suitable validation of employability skills acquired via involvement in diverse activities.
D) Careers Fairs and Events: To connect college students with possible employers, the institution regularly holds job fairs, networking events, and business enterprise exhibitions.
E) Alumni mentorship: Today's college students can benefit from networking and mentorship possibilities provided by the Brunel alumni community, as well as hear success stories from alums.
F) Support for Entrepreneurship: Brunel offers business development courses, mentoring, and access to startup tools to help ambitious marketers.
G) Online Career Platform: Students get access to a dedicated online platform that offers job listings, internship opportunities, and resources related to their field of study.
H) Workshops for skill development: The college offers seminars on creating a resume, interviewing tactics, giving a presentation, and other essential employability skills.
Brunel's dedication to employability guarantees that students have the skills and knowledge necessary to be successful in their chosen professional choices.
Recommended
What policy does the college have on environmental efforts and sustainability?
In an effort to decrease its impact on the environment and promote sustainable practices, Brunel University London is committed to sustainability and environmental responsibility. The institution has undertaken various initiatives to make its campus more environmentally friendly and to engage its staff and students in sustainable endeavors. The following are a few of Brunel's major environmental and sustainability initiatives:
A. Brunel strives to establish a sustainable campus environment through energy-efficient structures, waste management strategies, and water conservation practices.
B) Waste Management and Recycling: The institution promotes recycling on campus and provides recycling containers for different materials.
C) Sustainable Transportation: To reduce carbon emissions, Brunel encourages alternatives to driving such as biking, walking, and carpooling.
D) Green events and Campaigns: To spread knowledge of environmental issues and promote sustainable behaviour, the college sponsors green events and campaigns.
E) Sustainable Procurement: In order to support environmentally friendly suppliers and products, Brunel gives environmentally friendly procurement procedures top priority.
F) Biodiversity Preservation: The campus setting is intended to preserve biodiversity and provide unspoiled areas for the natural world.
G) Environmental Research: Brunel carries out studies on sustainability, renewable energy sources, and environmental issues.
H) Student Involvement: Through scholar-led campaigns and projects, the university actively involves students in sustainability initiatives.
I) Academic Green Initiatives: Brunel incorporates sustainability issues into its curricula, allowing students to learn about environmental issues and potential solutions.
Brunel University London strives to be a responsible organisation that surely contributes to the international effort to address environmental concerns by actively implementing sustainable practices and developing environmental consciousness.
SEE ALSO:
Trust you found our article on The Brunel University London – Tuition, Programs, History, Admission helpful. Follow our website for more interesting article.