Welcome to Scholarships Hall 19 Best Acting Schools in Canada | Ranking, The choice of whether or not to pursue formal education is one that must be made early. Aside from that, there's also the issue of where you'll get your training. If you choose to study acting at one of the best acting schools in Canada, you'll be making a wise decision. Without much question, you're on your way to realizing your dream.
Surprisingly, it's not simply studying that helps you become a great actor. Another important aspect is the lifestyle-induced by the educational institution. So, let's say you want to go to a university with multicultural and active contact hours, and you want to finish your education in a few years with specialized training. In that scenario, Canada is the place to go. Nonetheless, we'll highlight the best acting schools in Canada where you can study acting and become a professional actor, taking into account the distinctiveness of the courses offered, as well as your lifestyle, location, and prior alumni.
In an acting school, there will undoubtedly be many associated clubs or student groups.
Custon pins are very popular with students as a way to show group belonging and
identification. In addition to basic functionality, students can also wear the pins on
clothes, hats, bags as a decoration.
Read also: Top 10 Best Aviation Schools in Canada | Ranking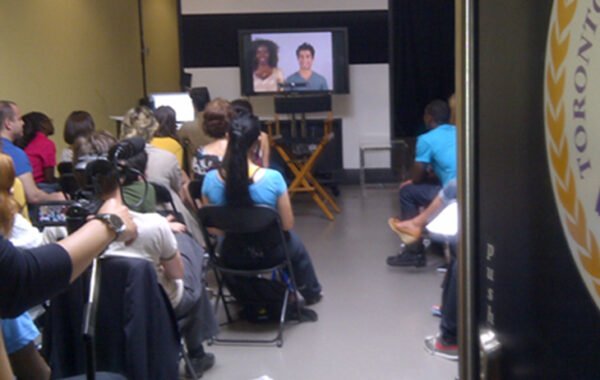 19 Best Acting Schools in Canada 2023
1. Université du Québec à Montréal
Université du Québec à Montréal is one of the best acting schools in Canada, The Dramatic Arts department at UQAM is well-known. It has a curriculum that teaches acting, scenography, theatrical studies, and teaching to professionals. The program begins with core classes that combine the theory and practice of technical and creative components of theater. Students can then specialize their knowledge and talents in one of three areas: games, scenography, or theatrical studies. At the end of the process, the student puts his knowledge into practice through productions, internships, and synthesis activities.
The teaching focus offers a unique path (which includes the common core) that takes an additional year or four full-time years to complete. It leads to the teaching of theater to students in elementary and secondary schools.
Admission to the program is determined by auditions, which vary in nature depending on the concentration. They come with an interview and a questionnaire about Quebec's general culture and theatrical practice.
The goal of the university is to obtain essential knowledge in theatrical art, both practical and theoretical. Whatever emphasis is chosen (acting, scenography, or theatrical studies), the program aims to explore the means of expression peculiar to dramatic language as well as acquire theoretical knowledge and technical abilities inherent in the theater, particularly during the early stage of training.
Another step of instruction allows the learner to expand and solidify his knowledge in a practical setting. Various techniques are deepened to train creators and ideators capable of establishing the junction between theory and practice in an articulated artistic and social discourse: playing techniques, vocal exercises, bodily exercises, accessory exercises, show organization, production, and management techniques, writing techniques, and dramatic text analysis. These concentrations are aimed at bringing the aspects of creation together in a personal way.
The Theater Teaching Concentration is designed to help students learn how to teach drama in preschools, elementary schools, and high schools. Students learn how to combine theoretical and practical knowledge, pedagogical skills, and professional attitudes to become better teachers.
By exploring the means peculiar to the dramatic language and obtaining the theoretical knowledge and abilities inherent in teaching theater, students gain a solid foundation in the discipline and develop their creative potential.
2. York University
York University is also one of the best acting schools in Canada. It is a public research university located in Toronto, Ontario, Canada. The university was named after the city in which it is located: North York was an independent settlement until the end of the twentieth century, when it became a part of the city. Today, North York is a prestigious urban region that is home to a number of well-known worldwide businesses and firms.
The program prepares future screenwriters for movies and television shows by awarding a diploma in cinema and television scriptwriters. Students learn how to pitch ideas, create scripts, and edit them for a variety of film and television forms. Distinguished, well-known scriptwriters, staff writers, story editors, directors, studio officials, and others lead the instruction.
York University is one of the country's largest universities, with a population of around 50 thousand students, ranking third in the country. Qualified teaching staff and university staff numbering around 7,000 people, excellent material and technical base, quality education relevant to countries around the world, and more than 90% of York University graduates find work immediately after graduation are just a few of the more facts-benefits about York University.
3. The Second City Toronto
The Second City Toronto is another school among the best acting schools in Canada. Notable for its continued Second City comedy venture with incessant comedy/improv troupes (group) tracked down to Chicago, America. The Toronto branch of this institution, on the other hand, has established itself as one of the best places to train as a film actor/actress. The school has excellent professors and abilities in a variety of areas, including sketch writing, stand-up comedy, storytelling, and improvisation. As a result, if you want to be a movie star in no time, regardless of what genre you choose to work in, this could be your best bet.
Fortunately, the institution does not discriminate based on gender or age. The training is functionally available to provide a variety of courses to help you earn your diploma in drama. The Conservatory Program is a standout among its offerings.
To make the curriculum easier to understand, it is broken into six parts, each focused on a distinct field to help students enhance their skills and methodologies. Students can audition to progress to the next level after finishing the first two levels. Students can participate in brief public renditions up to Level 6 if they reach level three. However, before going to a special eight-week performance run, students must do five minutes previewing performances.
In contrast to full-time degree programs, the college has a shorter time to complete this program. The training institution has built a reputation for nurturing humor, improv actors, and sketch writing throughout the years. That said, if you're interested in acting, you should consider this school, which has produced some of Hollywood's most well-known actors, as a location to start your education.
Martin Short, Catherine O'Hara, Dan Aykroyd, and Mike Myers are among the notable alumni of this institution.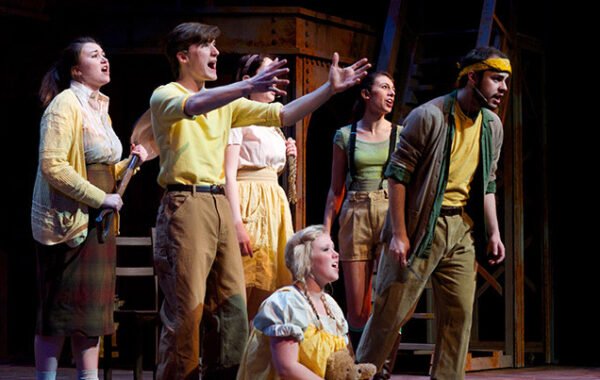 Read also: 10 Best Fashion Schools in Canada | Latest Ranking
4. National Theater School of Canada
Since its founding in 1960, the National Theatre School of Canada in Montreal has risen to become one of the few schools in the country to provide professional training in all theater disciplines, including dramatic writing, scenography, interpretation, production, and directing, in both English and French. It's one of the best acting schools in Canada.
Acting classes at the theater school are taught as a collaborative activity that requires kindness, discipline, flexibility, commitment, inventiveness, and openness. The institute gives students with topnotch and classic experience for the interdependence of executing vocations over time by combining all of the subjects. This method is thought to be necessary for proper preparation for today's professional theater practice.
Furthermore, theater professionals, particularly artists and active practitioners, provide individualized training. Nearly 200 directors, artistic directors, technical directors, creators (sets, sound, costumes, lighting, props, music), singers, authors, production directors, vocal specialists, stage managers, actors, choreographers, and authors collaborate with the students to shape the cultural life of every significant civilization.
Martha Henry (1964) – director and actress, Peter Cullen (1963) – actor, Jacqueline Laurent (1963) – actress and director, Donnelly Rhodes (1964) – actor, and Pierre Curzi (1969) – actor, trade unionist, and politician are among the School's notable alumni.
The School's main campus, at 5030 street Saint-Denis (near to Laurier metro), is located at the confluence of the Plateau Mont-Royal and Mile-End communities, which is bustling with activity and has a distinctive Montreal design.
The Pavillon Michel et Suria Saint-Denis includes rehearsal rooms, classrooms (including rooms for voice, dance, movement, scenography, and writing), the Salle André-Pagé (a flexible 150-seat show), Studio Pauline-McGibbon (an 80-seat room), a small costume-making workshop, a sound studio, a lighting laboratory, a projection room, a computer lab, a school supply store, and the Café Pap
5. Canadian College of Performing Arts
The Canadian College of Performing Arts is a vibrant institution that offers two-year Performing Arts Diplomas, one-year Applied Performing Arts Diplomas, and one-year Performing Arts Certificates. It is also one of the best acting schools in Canada. Candidates who complete these courses can use their diploma credits to apply for admission to either Douglas College or the University of Capilano's Bachelor of Performing Arts program.
Simply put, this is a specialist school where you can learn to act without having to worry about getting into a college or university.
Students at this university are taught more than only the fundamentals of rehearsal and performance possibilities, creative mentorships, professional affiliation options, private coaching, career management, and self-employment.
Assume you already hold an appropriate bachelor's degree from another university. In that situation, you may be eligible to audition for a year-long certificate in performing arts at the Canadian College of Performing Arts. After that, you can audition for the One Year Applied Performing Arts Diploma, a program that provides students with first-class rehearsal experience with renowned professional directors, producers, musicians, and even local designers. This way, you'll have a better chance of gaining experience before attempting real-life acting.
6. Vancouver Film School
Being one of the best acting schools in Canada, the Vancouver Film School (VFS) is a private school focused to the entertainment industry in Vancouver, British Columbia. It was founded in 1987 and has since gained international acclaim. To commemorate its twentieth anniversary, the School established a $ 1 million ( CAD ) fund for new students in 2007. The Vancouver Film School teamed up with YouTube to host an online video competition in March 2008. The three winners were picked by YouTube users and each received a full scholarship.
As you may be aware, excellent pupils are nothing without excellent teachers who mold them into better understudies. Alastair Macleod (Director of Animation and Visual Effects, also responsible for animation and motion capture on Matrix Revolutions and Matrix Reloaded, and motion capture on Lord of the Rings): The Two Towers), Stan Edmonds (director of the film and television makeup department), and others are among the alumni of the Vancouver Film School.
Robert Grieve (the director of the Sound Illustration Department for Visual Media) and principal makeup artist for The Butterfly Effect, Get Carter, and Scary Movie, as well as makeup director for the film Robot). Winner of an Emmy Award for his work on the HBO film, a Genie Award for The Changeling, two Golden Reel Awards for the films Wolfen and Wyatt Earp, and an Oscar nomination for outstanding sound technician for the picture Silverado) to instruct her kids.
Film production, 3D Animation & Visual Effects, traditional Animation, dramatic arts, computer graphics, entertainment management, game design, film makeup, good illustration, and scriptwriting are among the eight-year academic programs offered by the VFS. The School also offers a year of exploration and initiation, as well as a four-month course in theatrical principles and training in 3D character animation (six months).
7. Mel Hoppenheim School of Film
The Mel Hoppenheim School of Film, which arose from Concordia University's Faculty of Fine Arts, is a non-profit organization situated in Montreal, Quebec, dedicated solely to the arts and entertainment, it is listed as one of the best acting schools in Canada. This institute, also known as MHSoC, welcomes 200 students each year to study film production, animation, and cinematography. Currently, the university center is regarded as Canada's largest center for film production, film studies, and motion picture animation studies.
Interactive learning environments, production studios, professional cinemas, Avid editing, Pro Tools audio editing, recording and mixing facilities, sound archives, digital animation laboratories, and a full complement of digital and analog equipment are all available at MHSoC.
Animation, filmmaking, and cinematography are the three disciplines of study at the Film School. Unlike many other film schools, the School's programs are unique. It is part of the Faculty of Fine Arts, and each program treats the subject as a means of artistic expression.
As a result, the primary goal of these degrees is to equip students to work as filmmakers, film animators, or historians/critics/film theorists with a dual awareness of their media's aesthetic and cultural potential, as well as its history and traditions.
The Art History Department also offers a Bachelor of Arts in Art History and a Bachelor of Arts in Film Studies. Graduates Alumni of the Mel Hoppenheim Film School are frequently selected and dominate events such as the Canadian Student Film Festival and the student section of the Cannes Film Festival. Oscar winners and nominees, Prix Jutra, Canadian Screen Award, and Emmy winners and nominees are among the School's alumni who have worked as producers, directors, and technicians.
8. Academy of Canadian Cinema and Television
The Academy of Canadian Cinema and Television, founded in 1979, is the only organization in Canada that brings together all image and sound trades in film, television, and digital media. It is one of the schools among the best acting schools in Canada.
The Gemini Awards, which have been held in Montreal since 1987, encourage excellence in French-language television and digital media. The Canadian Screen Awards, held in Toronto in 2013, were a way to recognize excellence in English-language television and digital media, as well as cinema created in both languages, albeit unofficially. The two outcomes are the result of the amalgamation of the Genie and Gemini Awards.
Aside from providing a place for debate on today's most pressing topics, the Academy encourages the future generation's development through the National Apprenticeship Program and funding for the National Institute of Image Training programs Sound (INIS).
The Academy's activities are supported by several interest groups, including the Government of Canada (via various organizations), Fujifilms, CTV, Rogers Communications, and Alliance Atlantis.
Link to the university website
9. Capilano University School of Motion Picture Arts
Capilano University is one of the best acting schools in Canada. It has a national and worldwide reputation for teaching excellence. Capilon University students become independent thinkers thanks to a well-balanced presentation, skill development, and motivation. Capilano University is known for serious academic innovation that fits the needs of the entertainment industry.
Preparatory courses, liberal arts, scenography programs, music, and practical creativity skills are all available at the university. All of them are combined at the school, along with health and human resource management training and learning success advice for pupils.
Bachelor's, specialist's, post-degrees, bachelor's top-level diplomas, certificates, and course completion certificates are awarded to students.
The Faculty of Fine and Applied Arts is known for its IDEA School of Design (Visual Communication Programs), Indigenous Independent Digital Filmmaking, School of Performing Arts (with programs in advanced arts, stage, and screen acting,  performing arts, music, and entertainment management,  music conducting, musical theater, technical theater music therapy, and jazz studies), and School of Performing Arts (with programs in stage and screen acting, advanced arts, and entertainment management, music therapy, musical theater, music, music conducting, performing arts,   technical theater.
(This comprises courses in stage and screen costumes, 2D Animation and Visual Development, Motion Picture, Grip Work for Digital Images and Films, 3D Animation for Cinema and Games, Animation Fundamentals and digital visual effects Lighting for Digital Images and Films)
Link to the university website
Read also: 10 Best Fashion Schools in Canada | Latest Ranking
10. University of Ottawa
The University of Ottawa's Department of Theater offers programs that teach students about many parts of theater art as well as numerous research aspects of theater studies. It is one of the best acting schools in Canada. The program weaves together the two great theatrical traditions of France and England, encouraging students to consider how they complement one another. Everyone in the Department has the option to participate in a variety of theatrical plays.
However, some of the specialization's necessary courses are bilingual. The Department may need an audition, interview, or other assessment forms for various workshop courses (e.g., staging, performance). After consulting with the Department, it may be used to replace any theatrical course taught in French in English.
The MPT (Masters in Theatrical Practice) program is also available at the university (Directing). This unique program offers students to obtain intensive hands-on repertoire instruction while also broadening their understanding of the country's two major theatrical traditions. Students are exposed to a variety of styles, including classic text-based production, so-called "post-dramatic" performance, and certain staging forms unique to the creative theater.
11. University of Alberta
The University of Alberta, which is known for being one of Canada's greatest research-oriented schools, makes another step forward in the field of drama and theater arts. The University of Alberta is one of the best acting schools in Canada. The school's College of Arts, on the other hand, is the oldest and largest college on the main campus, making it colloquially known as another'school' within the University's surroundings. The university currently has about 6000 students enrolled in its 14 departments, which offer undergraduate and graduate programs.
In order to encourage theater arts, the University offers a three-year conservatory program that includes in-depth acting training as well as the completion of a degree.
To further this, the University devotes more time than ever before to professional actor training for the theatre program, including intensive training in physical theatre, text analysis movement, dialect stage fighting; voice, speech, and singing; and immersion in various acting styles, with a focus on extended/classical and personal text.
You'll have the opportunity to work with a variety of classic and top-rated directors, coaches, teachers, coaches, and producers, not to mention MFA directors, theater professionals, and top-rated faculty, MFA directors, and theater professionals both inside and outside the institution.
Students are exposed to greater critical and theoretical study of modern and classical texts while looking for ways to make them seem more alive. In no time, they'll have a more dynamic personality with expanded physiological, psychological, ideological, and vocal features.
12. University of British Columbia Department of Theatre and Film
UBC is included on the list of top-rated colleges for dramatic arts education, one of the best acting schools in Canada. The school provides training that is geared toward activities that promote the application of the student's acquired knowledge and skills developed during their training program: productions, internships, and synthesis activities, for example. These activities help to "initiate the transition to the professional environment, which is largely dependent on the graduate's initiative and autonomy; they also help to "initiate the transition to the professional environment, which is largely dependent on the graduate's initiative and autonomy.
They acquire reflective abilities, allowing them to connect theory and practice in an articulated artistic, educational, and social discourse. They learn about the social network of the school environment and its various components, adjust to the characteristics of the students, lead one or more groups-classes, and plan a set of learning circumstances based on the Ministry of Education's official program's reference framework.
They will be able to execute instructional strategies that include a creative process, a variety of approaches, and reflective practice in this manner. They develop an interest in language as well as an openness to various forms of art and new technologies.
13. Quebec International Academy of Fine Arts
On May 11, 2005, the Académie Internationale des Beaux-Arts du Québec was co-founded and officially established, also among the top-ranked best acting schools in Canada. It's in the Quebec city of Sainte-Agathe-des-Monts. Caroline Bruens and Louis Bruens, visual arts consultants (painting and sculpture) with 30 and 50 years of experience in the field of visual arts, realized their vision. Regular and one-time competitions are held, with the works selected for inclusion in prestigious private collections, participation in prestigious exhibits, or public submission.
Masters of fine arts provide peer-recognized training in the form of private or group courses, workshops, conferences, and other events. Peers bestow the titles of Governor – Grand Master in Fine Arts – Master in Fine Arts – Academician on Academy professional painters. These artists sincerely vow that they will abide by the institution's code of conduct. Only professional Academy painters are given these designations, which are bestowed by peers. Professional artists, up-and-coming professional artists, and emerging artists are the three basic categories.
Since the Academy's inception, a biennial Academia XXI 19 visual arts gala has been conducted. It was played at the Montreal Museum of Fine Arts (2006-2007 and 2009), the Marcellin-Champagnat theater in Laval in 2011, and the Maison des Arts Desjardins in Drummondville in 2013. The SYMPOSIA leader was granted to the Baie-Comeau Symposium de peinture in 2011.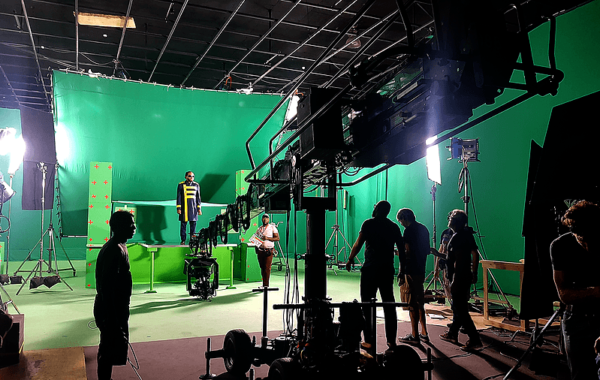 14. Red Deer College
In 1964, Red Deer College was established, listed among the best acting schools in Canada. The initial purpose is to offer rural youth educational opportunities. With around 8,000 students enrolled in 75 majors, the college is now the third-largest in the province. To provide instruction in the Diploma and Certificate programs, the educational institution might issue a bachelor's degree.
The college petitioned for and was granted higher educational institution status by the Ministry of Education in 2018. Red Deer College will become a university in three years owing to a strategy that was outlined.
The institution offers certification for Bachelor of Applied Motion Picture Arts for applicants applying for intensive post-diploma discipline geared toward college graduates and professionals in the business, which is unique among Canadian film schools. The program, which focuses mostly on descriptive, dramatic filmmaking, prepares students by fostering narrative through motion pictures, allowing them to focus their studies on two streams: performances and production.
Students are exposed to the outside world during their fourth year, whether it is in Hollywood, New York, or even Toronto, to prepare them for the real-life set. The CBC, the National Film Board of Canada, Landmark Cinemas, the Alberta Motion Picture Industries Association, the ACTRA Global Television Network, and Catalyst Distribution Inc, Alberta Film Commission, BC, Image Works Alberta Inc., Crescent Entertainment Ltd., White Iron Inc., and others have all expressed their support for the MPA program.
15. Toronto Film School
The programs are designed to provide all of the necessary knowledge and skills and are based on real-world situations. Toronto Film School is one of the best acting schools in Canada. Experienced and well-known instructors lead classes, always striving to assist and develop pupils. The courses offer a variety of intriguing and, most importantly, useful real-world tasks for training pupils.
The school is a fortress with top-notch faculty. Award-winning, in-demand producers, directors, fashion designers, video game creators, and other professionals instruct students. They'll keep you up to date on all the latest trends and provide you with the essential experience and growth chances.
It also promotes cross-industry collaboration. During their studies, students collaborate with students from various programs, obtaining new knowledge from them and creating professional ties and connections that will be essential in the future. Even more so, the chance to become famous before graduation. Students actively participate in festivals and contests, frequently winning awards at prominent events such as the Cannes Film Festival, Thea Awards, and others.
Working on real-world projects is part of the training. Some programs include an internship with the possibility of earning a bachelor's degree in 3.5 years; a student can earn a diploma in a creative speciality as well as a BBA degree.
As you may be aware, Toronto is one of the world's most multicultural cities. It boasts superb living circumstances that are both safe and secure. The fashion, design, and film sectors all have their headquarters in this city. The Toronto International Film Festival, Toronto Men's Fashion Weeks, and other prominent festivals have opened offices and studios here. This is a fantastic location to find inspiration, gain valuable creative experience, and make valuable career connections.
16. InFocus Film School
InFocus Film School is also one of the best acting schools in Canada. The world has progressed beyond the age of two-hour PowerPoint presentations to a session that includes instructor-led demonstrations, hypothesis development, and follow-up homework. Weekly labs are introduced to reinforce the entire process and make the entire real-life scenario genuine. InFocus Film Institute provides all of this and more.
The school also institutes a reduced class size to help in learning. This allows the student who is falling behind in particular areas to catch up. Furthermore, a tutorial assistant is always hand to assist students in applying what they have learnt in class and putting it into practice.
InFocus pushes her students to take risks when it comes to storytelling. Filmmaking isn't designed to be easy to categorize. Rather, she encourages people to use unique brushstrokes rather than correcting mainstream formulations. The modal for aesthetic stakes, of course, is what keeps the suspense interesting and valuable.
The institute's purpose, according to her, is to generate students who can rank with dominance while providing expedited hands-on instruction. The school teachers make it a practice to guide students through various assignments and guarantee that they are completed successfully and that they are included in the student's portfolio. The school constantly urges its pupils to develop as visible storytellers who are not scared to express their subjective artistic opinions and to build their creative independence.
17. Langara College
Langara College is well-known for sending its graduates to top universities such as Simon Fraser University, the University of British Columbia, the University of Victoria, and others. Students can pick from 17 different pathways after earning an Associate of Arts or Associate of Science. As a result, they will be able to enroll in Queen's University's third-year bachelor's program. Students cherish this school as it's among the best acting schools in Canada.
Langara College offers a variety of practical training courses that are very relevant to the professional world and can be integrated into a post-baccalaureate or post-license program. Students who want to enter the workforce swiftly should pursue post-baccalaureate training (certificates and diplomas). Graduates who want to broaden their professional skills in a certain subject should pursue post-graduate study.
The school also offers three study paths for the Film Arts program certification: Directing for the Screen, Acting for the Screen, and Writing for the Screen. Each of these certificates is issued on its own. Film practice, film studies, and film principles are some of the other courses provided at the school, all of which result in a more collaborative and creative environment where students can practice their abilities with other producers in different crafts. These courses are designed to help students develop a rigorous understanding of filmmaking.
Read also:Best and cheapest Medical Schools in the world
18. Ryerson University
Also listed among the best acting schools in Canada, the School of Image Arts at Ryerson University is known for its theater and for training students on how to become on-screen celebrities in no time. The training is led by well-known actors, allowing students to learn about the aesthetic, technical, and business aspects of acting through a variety of hands-on exercises. This course covers a wide range of topics, including speech staging, improvisation, camera and stage work, voice acting, producing, auditioning techniques, and career management.
They also offer a Fashion Designer Diploma, which emphasizes hands-on learning in the studio and industry assignments. Students learn about the profession from both behind and in front of the scenes. Fashion salons, textile stores, and design studios are among the places they visit. Students can also take part in fashion displays, and many of them win awards in prestigious competitions. Modern designers who are familiar with the newest fashion trends and the business as a whole conduct the training. Fashion designers, designers, costume designers, production managers, sample makers, private label developers, and other positions are available to graduates.
An intense training program, the Filmmaking Diploma will introduce you to all stages of preparation, production, and post-production, as well as creating and analyzing scripts, constructing storyboards, and establishing budgets, among other things. Students are taught how to film, direct, light scenes, record sound, and edit video. The course is led by successful filmmakers who have worked in the industry. Internships in filmmaking for six or twelve months are included in this curriculum. Graduates have the possibility to work in Canada's "Hollywood North" after graduation.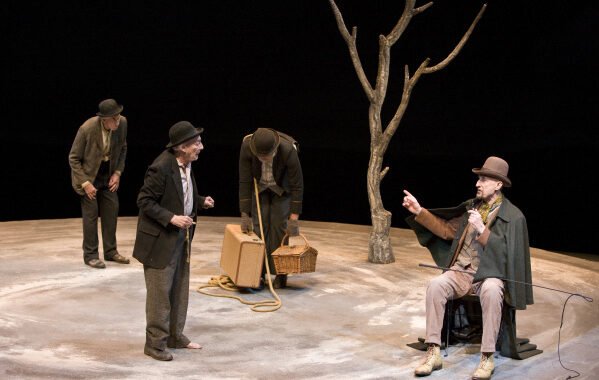 Read also: Cheapest Universities in Turkey for international students
19. Sheridan College
Sheridan College is the last of the best acting schools in Canada that we will be talking about. Sheridan College has acting programs that allow students to obtain experience as actors, theater producers, writers, and other professionals. This curriculum combines acting school's intensive professional discipline with the preparation of an academic honors-level theatre degree.
Students can also gain professional experience by performing in every facility — from front-stage to backstage presentation and on-stage achievement — at the prestigious Theatre Erindale. They are invited to suggest more performance re-courses on campus and in the surrounding area.
Students will need to take drama classes that cover Western film and drama literature, history, and theory in order to thrive in the dramatic arts. Acting classes are held at the theatre department of the school of the arts building. Small, medium, and individual acting lessons are offered, with a concentration on text, voice, scene study, improvisation, and movement.
Those interested in pursuing a degree in performing arts will study a variety of fine arts disciplines. Within these categories, students will learn various styles of acting, as well as theater directing, scriptwriting, music, setting, social influences, art history, and other subjects that will allow them to express themselves utilizing all of the essential information and instruments.
All subjects are studied during a career in the performing arts, and each one has a critical role to play in the work of a performing arts professional.
The comparison and relationship with cinema is also addressed in various schools, although with a different method. Despite the fact that cinema is considered as the seventh and final art form, some believe it has supplanted or superseded conventional theater. No, they are not the same item, despite having numerous similarities.
The major distinction between cinema and theater is that the latter is centered on drama, which comes from the Greek term for action. However, it is the movement of the words that must be distinguished while studying performing arts. Similarly, it is not uncommon for the theater to use the presence of an audience to interact with it.
Why would someone want to enroll in a performing arts school? Although everyone has their own motivations, there is only one reason for someone to pursue theatre or the performing arts: it is a vocation.
They must, for example, be persons who have had the need or desire to perform on stage alongside others since an early age. They fantasize about some of the stories that come to them being performed in front of an audience at a theater. They are individuals who enjoy the work of a dramatist.
The primary purpose of persons who work in the performing arts is to amuse them. Their work is the means through which they must achieve their goal. These plays will be distinguished by the presence of a character who has been written or performed in the play.
The graduate will be able to write and perform plays. In the first instance, we're talking about playwrights who can develop original works or adapt existing ones. Working in a scenography group (art direction), makeup, acting, or theater director are all options.
Within the same workplace, the field of labor might be highly lively and different. Still, the truth is that finding a diverse set of possibilities in the city to capitalize on talent can be difficult, particularly owing to a lack of promotion or public initiative.
Trust you enjoyed our article on the 19 Best Acting Schools in Canada, do well to follow our website for more updates.