Before talking about the top inexpensive private universities in Nigeria, lets recognize that fact that throughout the past few decades, the education system has experienced substantial expansion in Nigeria, the most populous nation in Africa. There are more than 200 million people living there, and demand for education has been rising quickly. Yet, for many Nigerians, particularly those from low-income households, the high expense of education has been a substantial impediment. As a result, people are choosing private universities over public ones more frequently.
Private institutions provide a more adaptable learning environment with lower class sizes, up-to-date facilities, and more individualized staff support. Yet, many Nigerians may not be able to attend these elite colleges due to their exorbitant tuition costs.
Thankfully, there are some private universities in Nigeria that provide top-notch instruction at a lower cost. For affordable prices, these colleges provide top-notch academic programs, state-of-the-art facilities, and a supportive learning atmosphere.
The top 10 low-cost private universities in Nigeria will be covered in this post. Based on their tuition costs, academic offerings, campus amenities, and general reputation, these universities have undergone a thorough selection process. For students and parents looking for an economical yet high-quality education in Nigeria, we hope that this article will be a useful resource.
Read Also: KNUST Cut Off Points For All Courses 2022/2023
Still On The List Of Inexpensive Private Universities in Nigeria
What is the range of these universities' tuition costs?
These universities charge between N400,000 and N800,000 in tuition per academic session. Yet this varies from university to university, and depending on the particular program or course of study, the tuition price may be more or lower.
What criteria are there for admission to these universities?
The prerequisites for admission differ from university to university, but generally speaking, candidates must have at least 5 relevant O'Level credits and a minimum UTME score of 180. Further entry examinations, essays, or interviews could also be necessary for some universities. It is advised that students inquire about the entrance requirements with the particular university they are interested in.
What is the schedule at these universities like?
These universities' academic calendars are structured similarly to those of other universities in Nigeria. Two semesters make up the normal school year, which runs from September to July. The typical length of a semester is 15 weeks, with a break for vacations and exams. Regular attendance in class and participation in a range of extracurricular and academic activities are required of all students.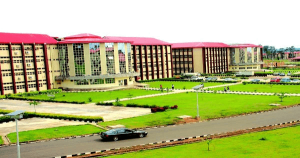 Still On The List Of Inexpensive Private Universities in Nigeria
How do these universities' facilities look like?
These universities provide adequate amenities, such as classrooms, laboratories, libraries, and sports facilities, all of which are well-equipped. Overall, students should anticipate having access to a variety of resources to help their academic and personal growth. Certain universities may have more up-to-date or extensive facilities than others, but this is not always the case.
Are scholarships offered by these institutions?
Sure, several of these universities provide their students with scholarships based on their academic standing or financial need. Scholarships may pay all or a portion of tuition costs as well as additional costs like books and housing. Students can inquire about potential scholarships and the application process with the specific university they are interested in attending.
How Many Students Attend These Universities?
Although the number of students at these universities varies, it normally falls between a few thousand and tens of thousands. While some colleges might have larger courses and more diverse student populations, some might have lower class sizes or a more intimate campus atmosphere.
What level of education are these universities providing?
These colleges offer typically good educational quality, and several of them are among the best private universities in Nigeria. These colleges hire knowledgeable, experienced professors who are dedicated to giving students a top-notch education. An academic experience that is demanding and rigorous will be provided to students, preparing them for success in their chosen fields.
Read Also: How to Make Extra USD1000 Every Month
Still On The List Of Inexpensive Private Universities in Nigeria
What are the most sought-after academic programs at these institutions?
These colleges provide a wide range of popular academic programs, including those in law, medicine, engineering, accounting, business administration, and computer science. Students should weigh their alternatives and select the program that best suits their interests and professional aspirations because each university may provide a varied selection of programs and courses.
Do these colleges have accreditation?
Indeed, the National Universities Commission (NUC) of Nigeria has authorized each of these universities. This indicates that they have attained a particular level of excellence and are accepted as reputable institutes of higher learning. Students can feel secure knowing that after graduating from one of these colleges, they will obtain a degree that is legitimate and respected.
Top 10 Inexpensive Private Universities in Nigeria
From Here Is The List Of The Top 10 Inexpensive Private Universities in Nigeria
1. Alhikmah University
Alhikmah University currently topping our list of inexpensive private universities in Nigeria today, this university campuses in Ilorin and Igbaja, both in the state of Kwara. After acquiring its operating license on January 7, 2005, the institution officially began operations in 2005. One of the most reasonably priced private universities that has received accreditation from the Nigerian Universities Commission is Alhikmah University (NUC).
Faculty of Natural & Applied Sciences, Faculty of Education, Faculty of Management Sciences, Faculty of Law, Faculty of Arts and Social Sciences, Faculty of Health Sciences, among others, are some of the faculties offered at this university.
2. Oduduwa University
Nigeria's Osun State, in the town of Ipetumodu, is home to Oduduwa University which is one of the top inexpensive private universities in Nigeria. Since it was given approval in 2009, this university has been operational. Although the university is situated in a suburban area, it is tranquil and well-protected. Students can focus on their academic work because of the surroundings rather than being distracted by city life's cacophony.
For people who want to obtain a high-quality education without necessarily spending a lot of money, this is an excellent alternative. Their tuition prices range from N170,000 to N197,000, and even lodging and meals are affordable in comparison to what is offered in cities like Lagos, Abuja, and Port Harcourt.
This institution is becoming more well-known, and very soon it may rank among the best in the nation. This university offers classes in business administration, biochemistry, chemistry, computer science, electronic and electrical engineering, banking and finance, and more.
Still On The List Of Inexpensive Private Universities in Nigeria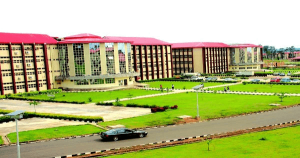 3. Ajayi Crowther University
Nigeria's Oyo State is home to Ajayi Crowther University. It bears the name Samuel Ajayi Crowther in honor of the little boy who was sold into slavery and transported to Europe, this university is rated #3 on our list of inexpensive private universities in Nigeria. As a priest, he went back to Nigeria and became the first African Bishop of West Africa to translate the Bible into Yoruba.
The Anglican Church established the institution, which has been operating since 2005. The Faculty of Natural Science, Faculty of Law, Faculty of Engineering, Faculty of Arts, Faculty of Social Science, Faculty of Education, and Faculty of Management Science are only a few of the faculties offered at this institution.
Please take note that despite the fact that Ajayi Crowther University was founded in 2005, its history dates all the way back to 1868, before the Nigerian government assumed control of all educational institutions.
Read Also: How To Become A Certified Commercial Pilot – Training, Licensing, and cost
Still On The List Of Inexpensive Private Universities in Nigeria
4. Obong University
Here is Obong University, it is another best choice on the list of inexpensive private universities in Nigeria. It is located at Obong Ntak, Nigeria's Akwa Ibom State. Although it was first known as the African College of Management in 1997, it has been around since then.
One of Nigeria's oldest privately funded universities is Obong University. Also, there is a high degree of moral inculcation at the institution; students are trained to behave nicely at all times. The campus is suburban and the environment is secure.
Because the Churches of Christ support Obong University, whose supporting church is the Rivergate Church of Christ in Madison, Tennessee, the institution is able to offer reasonable tuition rates.
Accounting, Economics, Marketing, International Relations, Business Administration, Mass Communication, Public Administration, Sociology, Peace Studies and Conflict Resolution, and Political Science are just a few of the subjects offered at this university.
5. Lead University
At the fifth list of top inexpensive private universities in Nigeria, we have the Lead University. Ibadan, Oyo State, Nigeria is home to Lead University. Since the Nigerian University Commission (NUC) approved it in 2005, it has been in operation. Although being built to resemble a large city, Lead University's campus is located in a suburban area.
At Lead University, you can take courses in radiography, civil engineering, English language, mathematics, chemistry, physics, mechanical engineering, telecoms engineering, computer engineering, and software engineering. You can also take classes in medicine, nursing science, biochemistry, and microbiology.
As you can see from the list above, this university offers a wide variety of courses, including specialized fields that may be hard to locate elsewhere in the nation.
6. Crescent University
Here is the sixth on our list of inexpensive private universities in Nigeria. Crescent University is situated in Abeokuta, Ogun State, Nigeria. In 2005, the university was founded. The institution continues to be one of Nigeria's most affordable private universities; tuition ranges from N283,000 to N1,000,000, while private universities might charge up to N10,000,000.
In Ogun State, just outside of Abeokuta, Crescent University is situated in a suburban area. As an Islamic institution, the university prioritizes moral instruction and is safe and secure.
The Bola Ajibola College of Law, the College of Natural and Applied Sciences, the College of Environmental Sciences, the College of Information and Communication Technology, and the College of Arts, Social and Management Sciences are some of the colleges that are offered at the institution.
The university has roughly 24,000 students enrolled at any given time, demonstrating its established status and suggesting that it may soon rise to prominence.
Still On The List Of Inexpensive Private Universities in Nigeria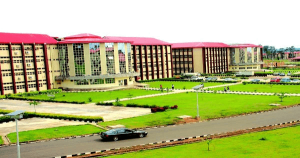 7. Rhema University
One of the newest institutions on our list is of inexpensive private universities in Nigeria is the Rhema University, which was founded in 2009 and graduated its first class in 2014. It is situated in Aba, Nigeria's Abia State. This university was founded by the Living Word Ministries Worldwide and is a Christian institution.
Its equity partnership with a foreign research institution demonstrates its firm focus on research. The institution offers courses in Biological Sciences, Chemical Sciences, Physical Sciences, and Computer Science, among others.
The institution also runs a farm and other facilities, in addition to a radio station.
8. Adeleke University
In 2011, Adeleke University was established, and have maintanined it stand as one of the top inexpensive private universities in Nigeria. It is situated in Ede, Nigeria's Osun State. The Seventh Day Adventist Church is associated with the University, a Christian institution dedicated to developing young people of brilliance and moral character. Deji Adeleke, a well-known Nigerian billionaire, is the university's owner and president.
The university's faculty of arts, faculty of basic medical sciences, faculty of law, faculty of business and social sciences, faculty of engineering, and faculty of science are just a few of the departments that offer courses.
9. Babcock University
Babcock is among the most well-known of the top inexpensive private universities in Nigeria. Although this university was founded in 1999, its origins date back to 1959, when it was a Seventh Day Adventist Church Seminary. The University has developed in status and prestige while maintaining its affiliation with the faith. Fees are so low because it is supported by the church.
School of Social Sciences, School of Computer & Engineering Sciences, School of Public & Applied Health, School of Nursing, School of Law & Security Studies, and School of Science & Technology are a few of the faculties that are offered at the institution.
Recommended
10. Fountain University
In 2007, Fountain University was founded. It is situated in Nigeria's Osun, Osogbo. Since this is an Islamic university, both the curriculum and the setting are geared toward the Islamic way of life. The tuition at this university is set at N341,000 per year, making it incredibly one of the top inexpensive private universities in Nigeria.
Fountain University is a top choice for students who want academic brilliance but do not want to take up the negative influences that are pervasive in today's world, especially among the school-age children in the nation, because it is a very safe and morally upright atmosphere.
SEE ALSO:
Trust you found our article on Top 10 Inexpensive Private Universities in Nigeria  follow our website for more interesting articles.