Discussing the 21 free summer programs for high school students, what should come to our minds is, what's Summer is all about: Summer can be said to be an excellent time for high school students to explore new interests, or expand on existing ones. Aside from the information, it can be a plus on their resume. We've included several amazing free summer programs for high school students in 2021/22 in today's post.
A growing number of prestigious universities are beginning to look into free summer programs for high school students and how high school students spend their summers.
Read Also: 10 Cheapest Universities in Alberta for International Students
As a result of this tendency, some families have spent so much money on summer programs that can provide an enjoyable experience, but they are insignificant in terms of distinguishing their child from the rest of the candidate pool.
Most rival/competing colleges now provide free summer programs for their high school students. A number of these programs are available for free or at a minimal cost, and they can be a valuable addition to your application.
Of course, there may be a requirement to write a statement of purpose. You are, however, free to seek essay assistance from an essay writing service and focus on a summer program.
Learn more about over 20 excellent Free Summer Programs for students in high school by reading this post. A quick glance at the table of contents below will be quite beneficial.
Read Also: 10 Best country to study abroad for international students
21 free summer programs for high school students
When we thought of the free summer programs for high school students, just know that you are not only going to have have an interesting summer, but  also you will have the opportunity to experience life on a college campus. You'll learn about new fields that you might wish to study in college.
Similarly, by clicking on any of the links below, you can take advantage of the fantastic prospects for Free-sponsored online Summer Programs as well as the Perfect Summer Jobs for kids.
In 2021, there are a number of free summer programs available to high school students.
Read Also: University of New Brunswick Acceptance Rate
1. Annenberg Youth Academy for Media and Civic Engagement
In this list of the 21 free summer programs for high school students lets discuss Annenberg Youth Academy for Media and Civic Engagement as being the first in our list, we get to know that the collage  is now a four-week intensive summer academy for 26 gifted high school students from the areas surrounding USC's and health science campuses.
Students will be exposed to the equivalents of freshman university courses, allowing them to build a deep conceptual knowledge and practical application of the critical role of media and journalism in the development of civic, as well as innovative thought leaders. This is not a residential program.
2. Business Opportunities Summer Session (BOSS) at Penn State
BOSS in the 21 free summer programs for high school students, is just a two-week residential program for high school students who want to pursue a career in business in college. These students will have the option to pursue college preparatory and business foundation classes taught by Penn State experts.
Throughout their two-week stay at Penn State's University Park campus, registrants will also have the opportunity to experience college life by living in a college dorm.
Read Also: 15 Best Websites To Watch College Football Online Free
3. Carnegie Mellon University Summer Opportunities for Access and Inclusion
Number three in our list here on Discussing the 21 free summer programs for high school students is the Carnegie Mellon University Summer Opportunities For Access and Inclusion.
Their summer programs for high school students allow young people and seniors to concentrate on creativity and problem solving in a difficult and supportive atmosphere, laying the groundwork for future study at a tough university.
STEM, Fine Arts, Artificial Intelligence Field, and other courses are available. Students accepted into these programs will not be charged tuition, housing, or board.
Read Also: Best international MBA programs – Top MBA programs in the world
4. American Collegiate Adventures
American Collegiate Adventures offers programs both domestically and internationally. The programs range in length from one to five weeks, and all of the details may be found on the website.
For instance, your 4-week program in Wisconsin takes place throughout the summer and covers the university admissions procedure.
so this very school/collage is still ranking among the list of the 21 free summer programs for high school students.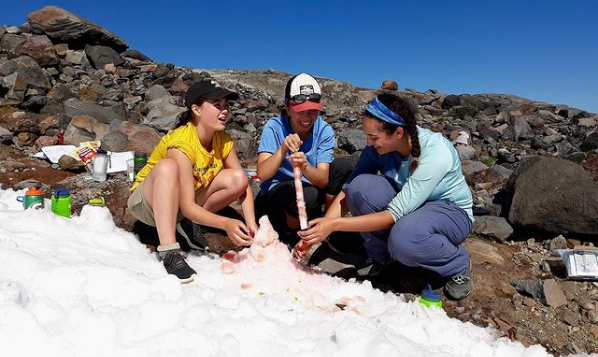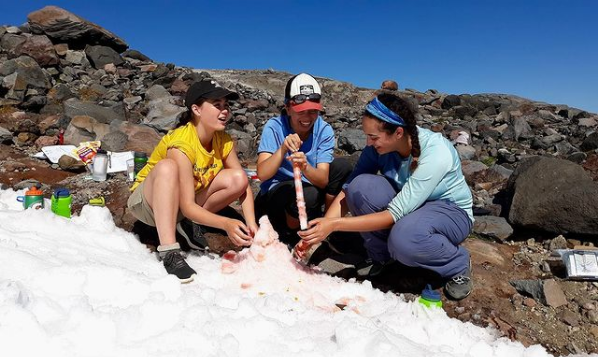 5. Cornell University Curie Academy
Curie Academy being another top Academy for free summer programs for high school students, is just a one-week residential program for high-achieving female high school students who excel in math and science.
The CURIE 2021 Academy might automatically consider older persons on the rise (class of 2021) who also are African-American, Latino, Native American/Alaska Native, or Pacific Islander and/the first generation who meet the qualifications for an exemption from full enrollment.
6. Telluride Association Summer Programs (TASP)
TASP is a six-week instructional program for kids in high school. Students attend seminars offered by college and university faculty members, as well as educational and social engagements outside of the classroom.
So the Collage is worth Being in the top list of the major 21 free summer programs for high school students.
The Telluride Association is looking for students from all walks of life who have a passion for learning and are looking for a personal and intellectual challenge. There are no collage grades/credits available through these programs.
7. Inspiring Girls Expeditions
Inspiring Girls Adventures organizes wildlife expeditions for young women in Alaska, Switzerland, or Canada, as well as other locations.
Each year spending 12 days of exploring and learning about a remote and wild location they normally choose expedition squads of 8-9 teenage girls and three instructors.
The girls will learn to think critically, gain self-confidence, and form lifelong friendships via scientific field studies with her team of experienced scientists, artists, and wildlife guides.
Read Also: Cheapest Universities in Ukraine for International Students
8. Bentley University Summer Athletic Camps
Bentley University provides free summer programs for high school students. Bentley University's Summer Athletic Camps have quite a reputation for being one of the premier teaching areas for athletics in New England. Summer sports camps in both basketball, volleyball, field hockey, and other sports are available at the institution for high school students.
Bentley camps offer students the very opportunity to acquire game strategy and abilities from top players and coaches in a dynamic and entertaining atmosphere with cutting-edge facilities.
9. University of Pennsylvania Programs for High School Students
In our ninth list of 21 free summer programs for high school students, lets look at the University of Pennsylvania Programs for High School Students.
Summer programs at Penn mix intensive classroom and laboratory work with a diverse range of social activities, vacations, and excursions. Those who prefer to live on campus or travel on a regular basis have options.
Penn's free summer programs for high school students offer a college-level experience, making informations transferred from high school to college easier.
10. University of New Hampshire Upward Bound Summer Program
Upward Bound Summer Program at the University of New Hampshire was established to assist eligible students in achieving their higher education ambitions through a free, federally sponsored college preparatory program.
All students live in the University of New Hampshire's campus for a six-week summer residential program, taking academic courses, participating in enrichment activities, receiving tutoring, and attending career workshops, college tours, and assisting with the university's application process.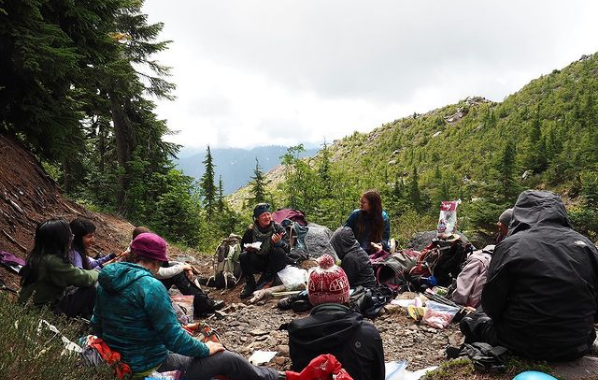 11. Minority Introduction to Engineering and Science (MITES)
In this Article of the 21 free summer programs for high school students we have the (MITES) Minority Introduction to Engineering and Science which has a six weeks program on summer program for high schools.
This six-week program allows students to reside on the MIT campus while completing five classes with coursework and tests (physics, mathematics, life sciences, humanities, and a STEM elective).
All students also will participate in social events and develop a community with their colleagues during the program. Our donors graciously fund all educational, food, and boarding expenses. Only the cost of transportation to and from MIT is paid by students.
Read Also: Cheapest Universities in France for International Students
12. Girls Coding Summer Immersion Programs
"A dedicated national non-profit organization who are for reducing the gender gap in technology," according to Girls Who Code. Their summer immersion programs mix project-based learning alongside networking and interacting with women in high-tech enterprises, among other things.
The current high school sophomores and high school girls are welcome to participate in the free seven-week program. Girls will learn to code and be exposed to careers in the technology industry during summer programs. These programs are held in a number of cities across the country.
13. Pomona College Academy for Youth Success (PAYS)
During the rigorous 4-week residential program, and also throughout the academic year, PAYS provides 90 local high school students with the opportunity to engage in a variety of courses, cultural events, seminars, projects, and field trips.
All expenses are covered by Pomona College, including housing, meals, activities, and transportation to trips/excursions. Only basic school supplies, such like pencils and papers, will be required of students.
14. Mathcamp
Not forgetting Mathcamp in our amid the list of the 21 free summer programs for high school students.
Mathcamp is a five-week summer program where children can learn about various mathematical ideas. Students will learn about undergraduate and graduate courses by connecting with a broad set of people who all have a passion for math.
Courses, problem-solving activities, and lectures by renowned mathematicians are all part of the program. Students aged 13 to 18 are eligible to participate in the program. All applicants must complete a qualifying questionnaire.
Read Also: McMaster University Acceptance Rate | Latest Update
15. National Youth Science Camp (NYSC)
National Youth Science Camp (NYSC) is just a one-month intensive camp for all young scientists held the summer after high school graduation. Students must show academic proficiency in math or science, as well as recognized leadership abilities.
Students from all around the country are engaged in conferences, field studies, and an outdoor adventure program, all of which are held in a rural setting.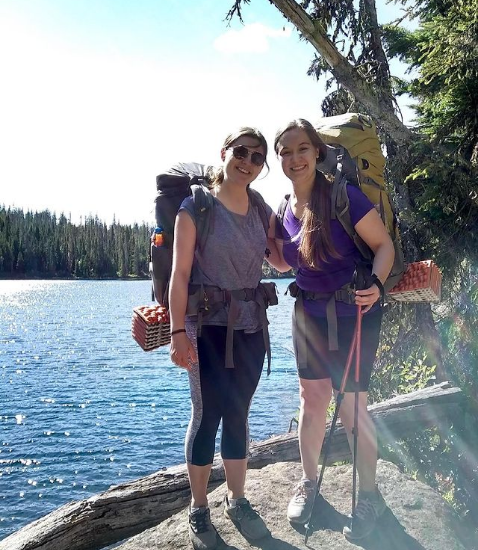 16. Summer Study Programs
Academically demanding courses are combined with the pleasure and excitement of campus and living abroad there in Summer Study Programs at a number of schools, including Georgetown, UCLA, and Cambridge.
All students in high schools can choose between a number of programs ranging from two to six weeks in length.
17. Princeton Summer Journalism Program
The PSJP is a 10-day summer program that students looking from historically under-represented backgrounds who are interested in journalism to the various opportunities available in the field.
Give them the fundamental abilities they'll need to write for your own newspaper and make a short documentary.
Take them to New York's major news outlets to present multiple perspectives on the forms of post-secondary education needed for the job.
During the summer program, all travel, hotel, food, and materials are covered, while students are urged to provide money to buy souvenirs or treat themselves off-campus.
Read Also: 10 Most Affordable Law Schools in the United States
18. California State Summer School for Mathematics and Science (COSMOS)
COSMOS (California State Math and Science Summer School) is just a four-week summer residential system that allows high school students with established skills in STEM topics (science, technology, math, and engineering) to investigate areas outside of their regular secondary school curriculum.
Students can collaborate on advanced issues with teachers, prominent scientists, and researchers, as well as have access to cutting-edge laboratory conditions and facilities.
Participants will also be able to attend university-level courses and learn about academic and vocational choices in the STEM sectors.
19. Sadie Nash Summer Institute
The Summer Institute is just a 6-week summer program targeting self-identified young women in high school in New York/Newark, NJ area that has won numerous awards.
A weekly honorarium and an unlimited MetroCard are provided to all members. Social justice seminars, field trips, workshops, and meetings with female leaders are all part of the program.
20. Carnegie Mellon University – Summer Academy for Mathematics + Science (SAMS)
The SAMS programs/courses are designed for high school students who are entering their senior year or who are intrigued in mathematics-based disciplines such as engineering/science.
The six-week practical training, which takes place at Carnegie Mellon University and concentrates on technical fields of study, also based on both the academic and personal skills required for entry to the best universities,
Read Also: 13 Best Film schools in Texas | Rankings
21. USC Bovard Scholars
The USC Bovard Scholars program offers a three-week summer stay on the USC campus where students can get a firsthand look at collegiate life.
Students will engage with a professional admissions counselor all through the university application procedure once the summer program ends.
Students and families can participate in the program for free. For students who come from outside of Southern California, USC will fund their transportation to and from the campus.
Trust you found our article on the 21 Free Summer Programs for High School Students helpful, follow our website for more interesting updates