Looking to pursue a career in geo-technology, but do you want to study it online? Worry no more as we got you covered, we have compiled a comprehensive list of geotechnical engineering courses online, for you.
Before we look at the Geotechnical Engineering Courses Online, let's look at some frequently asked questions and their answers.
What is Geotechnical Engineering?
Geotechnical engineering is a branch of civil engineering concerned with how earth materials behave in engineering settings. The field of research combines soil mechanics concepts and methodologies for the solving of engineering problems and the design of engineering structures.
Many individuals have never heard of or are unaware of this discipline of engineering, so you're in luck that you're reading this right now. This article explains what geotechnical engineering is, how to study it online, and how to enrol in classes as quickly as possible.
Civil engineering and geotechnical engineering operate in tandem. Without a geotechnical engineer on the team, a civil engineer cannot begin their task. Let's see what these men are capable of.
What do Geotechnical Engineers do?
A geotechnical engineer's job is to research and study soil to ensure that it is suitable for laying construction foundations. Investigating and appraising construction sites, creating structural designs, supervising construction, and writing and presenting reports are all part of the job.
You should be aware of what geotechnical engineers do and how important they are in the construction industry and civil engineering in general.
If you are a civil engineer with a master's or bachelor's degree, you will find this article useful in furthering your career. You will be able to lead a team and have the possibility for a promotion in your organization, resulting in a boost in compensation, if you have understanding of this specialized branch of civil engineering.
If you work in another branch of engineering, you might find this piece interesting as well; there's never harm in broadening your horizons. The more knowledge you have, the more places you'll be able to visit.
So, even if you're not interested in engineering, you can take the courses listed here to obtain a better understanding of what geotechnical engineers do and who they are. It may also raise your motivation to pursue a career in the sector; after all, it is a high-demand skill, and by doing so, you are putting a higher value on yourself.
How can I become a geotechnical engineer?
You can become a geotechnical engineer by earning a bachelor's degree in civil, geotechnical, geological, or environmental engineering now that you've expressed an interest in the field. You may also want to pursue a master's degree in geotechnical engineering, as most firms prefer applicants with this background.
A master's degree, for example, focuses completely on geotechnical engineering when you pursue it. It takes one to two years of study to obtain a master's degree, but it will allow you to go deeper into the practical and theoretical aspects of the course, making you far superior to a bachelor's degree holder.
Can I study geotechnical engineering courses online?
You can take a range of geotechnical engineering courses online, both for free and for a fee, from leading institutions and colleges across the world.
These courses, on the other hand, merely give you with fundamental knowledge and skills, which is fine for students who are "testing the waters" before diving into the meat of the matter. Alternatively, people who already have a civil engineering degree and want to improve their geotechnical engineering abilities and understanding.
Yes! You can study geotechnical engineering online, but it is preferable to obtain a degree in the field, which you can obtain either online or at a traditional higher education school.
Is Geotechnical a difficult Course?
According to testimonials we found on various websites, roughly 75% of geotechnical engineering graduates feel the field is not only challenging but also enjoyable. The remaining 48% believe it is difficult and uncertain.
It will not be difficult for you to study geotechnical engineering if you are truly excited about it.
Because you do not have access to a degree, you can begin your career in civil engineering by taking some top geotechnical engineering courses online.
Let's now look at the geotechnical engineering courses online.
Read also: 15 Free courses online with certificate in USA
Geotechnical Engineering Courses Online
Below is a list of geotechnical engineering courses online, and also included are links to each course.
1. Geotechnical Engineering II Foundation Engineering
First on our list of geotechnical engineering courses online is the Geotechnical Engineering II Foundation Engineering.
These foundational geotechnical engineering courses are available online at the undergraduate level through the Indian Institute of Technology. The course is designed for undergraduate civil engineering students, although anyone without that background is welcome to enrol.
The course is free and takes 12 weeks to complete, with the option of purchasing a certificate for a small price. Students will learn about soil-structure interaction, advanced foundation engineering, and other critical geotechnical engineering topics in this course.
The course is entirely online and is taught entirely in English.
2. Soil Mechanics
Second on our list of geotechnical engineering courses online is Soil Mechanics.
Individuals interested in becoming geotechnical engineers should concentrate on soil mechanics. You will discover particle size analysis, index properties of soil, soil classification, soil compaction, and other topics as you gain expertise in the civil engineering field.
The course is available online through Udemy and costs around $130. It includes a certificate of completion that you can add to your existing CV.
Read also: 10 Free Online Electronics Courses with Certificates
3. Earth Pressure Theories (Beginner Course)
If you have no prior experience with geotechnical engineering and wish to pursue a career in the subject, this is the course for you. It's also a great training for contractors and consultants who work with engineers and engineering technologists.
If you're a novice, you'll need to take this course first before moving on to the expert level. Earth Pressure Theories is a geotechnical engineering course offered online by Udemy for a one-time charge of $100.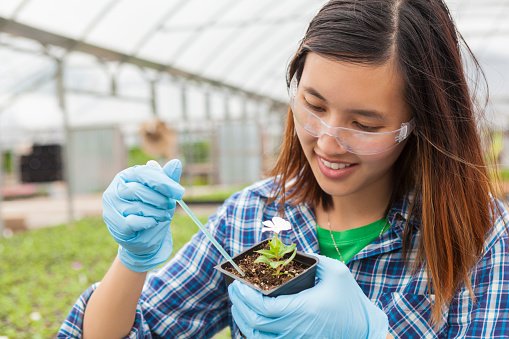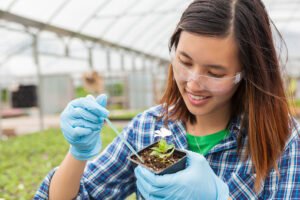 4. Basic Geotechnical Engineering
Next on our list of geotechnical engineering courses online is the basic geotechnical engineering.
Enrol in this course to improve your civil engineering abilities and discover numerous approaches that will help you in your career as a civil engineer or geotechnical engineer. Methods of determining settlement, types of earth pressure and their calculations, piles and drift shafts, and other topics will be covered.
The training is not free; interested students must pay $168 for the course, which includes a certificate of completion.
5. Earth Pressure Theories (Expert Course)
This is a comprehensive course on Earth Pressure Theories; students who have finished the basic course can enrol in this one to learn more about the theories of earth pressure in depth.
In comparison to the introductory course, this expert course takes a more practical approach. You'll learn about numerous terminologies and methodologies, as well as how to tackle difficulties that a geotechnical engineer would face in the field.
The course costs around $130 and includes a certificate of completion as well as the ability to study at your own speed.
Trust you found our article on geotechnical engineering courses online Free helpful. Follow our website for more interesting articles.