Explore the top 22 Best Private High Schools in America in 2023. Discover exceptional education, diverse opportunities, and academic excellence at these prestigious institutions. Find the perfect fit for your educational journey among the best private high schools in the United States.
Selecting the right high school is one of the most important decisions for teens and parents. For those considering private education, America boasts some of the world's Best Private High Schools in America. This article profiles the 22 Best Private High Schools in America for 2023 based on academics, extracurriculars, college outcomes, and more. Discover the premier destinations for exceptional secondary schooling.
22 Best Private High Schools in America 2023
Based on academics, extracurricular activities, college achievements, and other factors, this article lists the 30 Best Private High Schools in America for 2023. Learn about the top locations for outstanding secondary education.
1 Phillips Academy, Andover, MA
Boasting a perfect 100 score on Niche, Phillips Academy Andover tops the Best Private High Schools in America. Andover emphasizes both academic excellence and character development through rigorous courses and dozens of clubs and activities. The school also features acclaimed visual and performing arts. Graduates attend elite colleges.
2 Harvard-Westlake School, Studio City, CA
This Los Angeles prep school provides a progressive education focused on close faculty mentorship and service learning. Nearly all alumni from Harvard-Westlake continue to selective four-year universities, including many Ivy League institutions. Students excel in arts, athletics, and entrepreneurial pursuits.
3 Phillips Exeter Academy, NH
This New England prep institution emphasizes critical thinking and self-discovery through renowned Harkness Method seminar learning. Phillips Exeter boasts an abundance of academic electives plus acclaimed theater and arts. Graduates earn admission to leading colleges.
4 Columbus Academy, Gahanna, OH
This Columbus prep school provides a balanced approach encompassing arts, academics, athletics, character, and service. The curriculum extends beyond core subjects with diverse offerings like design thinking. Columbus Academy students achieve national recognition including Presidential Scholar honors.
5 The College Preparatory School, Oakland, CA
This Bay Area Best Private High Schools in America excels in STEM fields while also emphasizing writing, arts, and community engagement through programs like Design for Change. The low student-teacher ratio enables impactful mentoring. The College Prep School sends over 95% of graduates to college.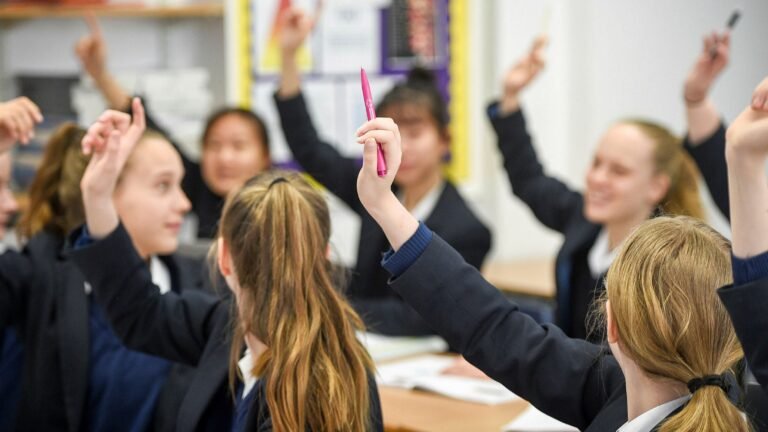 6 The Lawrenceville School, Lawrenceville, NJ
Lawrenceville's "Harkness method" roundtable discussions help students develop critical thinking abilities. This prestigious New Jersey boarding school provides exceptional college counseling support and diverse extracurriculars. Lawrenceville attracts students from around the world.
7 The Cambridge School of Weston, Weston, MA
This Boston-area high school offers a progressive approach centered on experiential learning, individuality, and character growth. Students dive into subjects through hands-on projects in the school's wildlife sanctuary and integrated curriculum across classes. 100% of graduates attend four-year colleges.
8 The Winsor School, Boston, MA
This all-girls prep school focuses on cultivating intellectual curiosity and empowering young women to make a difference in their communities. In addition to rigorous STEM and humanities programs, students build leadership through athletics and service learning. Graduates attend top-tier colleges.
9 Thomas Jefferson High School for Science & Technology, VA
This specialized Virginia governor's school for STEM earns recognition as one of the Best Private High Schools in America for its elite academics, with admissions highly selective through test scores and essays. Students conduct original research and complete STEM internships. The school is perennially recognized as #1 by US News.
10 Avenues: The World School, New York City, NY
With campuses in New York, China, and Brazil, Avenues provides a global education experience blending immersive technology and real-world cultural immersion. Students engage in interdisciplinary project-based learning and graduate ready to excel at elite colleges worldwide.
11 The Greene School, West Palm Beach, FL
This progressive Florida school utilizes experiential projects, personal attention, and mindfulness practices to provide a transformative education. The Greene School emphasizes sustainability initiatives along with excellence in arts, athletics, and academics.
12 Crystal Springs Uplands School, CA
This Silicon Valley Best Private High Schools in America blends rigorous academics with character development through ethics and outdoor programs. With a 5:1 student-teacher ratio, the school excels at personalizing learning. Diverse electives and top-notch college counseling provide a complete experience.
13 The Governor's Academy, Byfield, MA
The Governor's Academy maintains a legacy of excellence dating back to 1763. This prestigious New England boarding and day school offers rich history paired with forward-thinking academics. Students receive close mentoring and develop deep skills across humanities, arts, athletics, and STEM.
14 Ransom Everglades School, Coconut Grove, FL
As a revered Miami prep institution, Ransom Everglades emphasizes creativity, experiential learning, and cultivating a love of knowledge. Students excel in arts, athletics, academics, and service initiatives. The school promotes global understanding through exchanges, travel, and relationships.
15 Chadwick School, Palos Verdes Peninsula, CA
This Los Angeles day and boarding school earns recognition as one of the Best Private High Schools in America and excels in the arts and STEAM education through cutting-edge facilities like its innovative design lab. Chadwick's scenic hillside campus overlooks the Pacific Ocean. The school offers a personalized approach and a supportive community.
16 The Bishop's School, La Jolla, CA
Overlooking the Pacific Ocean, this San Diego day and boarding school earns recognition as one of the Best Private High Schools in America and provides an inspiring educational village combining rigorous academics, arts, athletics, and ideals guided by the School's Episcopal heritage. Faculty mentors nurture character and intellect.
17 Lakeside School, Seattle, WA
Progressive education principles including experiential learning define the approach at Lakeside School, the alma mater of Bill Gates. This Seattle school cultivates excellence in arts, academics, and athletics. Students develop deep passions and relationships within a vibrant campus community.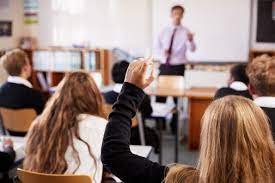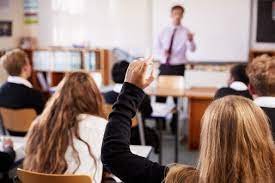 18 The Hotchkiss School, Lakeville, CT
This prestigious Connecticut boarding academy earns recognition as one of the Best Private High Schools in America and excels in preparatory education steeped in tradition. Students immerse themselves in rigorous academics, arts, athletics, and community service. Hotchkiss' scenic rural campus provides an idyllic learning environment.
19 Marlborough School, Los Angeles, CA
As a prestigious all-girls K-12 school, Marlborough cultivates young women poised for college success through rigorous academics, arts, athletics, and values. Graduates attend elite universities in pursuit of ambitious careers. Students bond through sisterhood, service, and empowerment.
20 Maumee Valley Country Day School, Toledo, OH
This leading Ohio college preparatory school takes a whole child approach emphasizing character, community, personalized academics, and student passions. At the heart of the school is an atmosphere of care and respect for self and others.
21 Poly Prep Country Day School, Brooklyn, NY
As one of New York's most esteemed prep schools, Poly Prep excels in holistic education fusing high standards, ethics, and close student-teacher relationships. In addition to rigorous academics, arts and athletics help each child maximize their potential. Poly Prep graduates thrive at top colleges.
22 University School of Milwaukee, WI
With a legacy spanning over 100 years, University School immerses students in a robust liberal arts education paired with 21st-century skills and values. Dynamic academic and extracurricular programs equip learners for success in college and beyond. The tight-knit community fosters growth.
From East to West coasts of America and beyond, these Best Private High Schools in America offer outstanding preparation for higher education and life through a commitment to holistic education and excellence.
See Also:
Trust you found our article about "22 Best Private High Schools in America 2023" helpful Please follow our website for more interesting and informative articles like this.