Do you want to become a nurse in Korea? Here are 7 steps to becoming a nurse in Korea. In Korea, there is always something fashionable and eccentric to look forward to, from local cuisine to pop culture.
Because of its low cost of living and superior technology, the country is the best place to live and work for a variety of reasons. For any seasoned traveler, the weather is also ideal. Summers can be hot, and winters can be freezing, so there is a season for everyone. Aside from that, Korea's educational system is quite competitive by worldwide standards.
Top colleges that are among the best in the world, with high-tech facilities and worldwide affiliations, can be expected.
As a prospective nursing student, there are 7 steps to becoming a nurse in Korea that you need to know. Kindly read this article to the end to see the 7 steps to becoming a nurse in Korea.
In Korea, undergraduate nursing programs take four years to complete. Bachelor's, master's, and doctorate degrees are available at most universities and schools.
If you want to take a Korean course, you must first take a Korean language course at a recognized university to be qualified for the program. TOPIK (Test of Proficiency in Korean) is a Korean language test that you must pass and achieve a level three or higher for undergraduate programs, and TOPIK level four for graduate programs.
Learning the language is critical for everyday needs in stores and talks at school.
Read also: How to become a medical doctor in Japan(7 steps)
Right time to apply
When should you apply to Korea to study nursing? Always examine the school's recruitment dates, so you may apply months ahead of time.
They recruit twice a year, in the spring and the fall. Furthermore, you can always visit the school's website for recruitment updates. When compared to European countries, the cost of living is lower.
Let's now take a look at the 7 steps to becoming a nurse in Korea, we hope this article will help you in making your study decisions.
7 steps to becoming a nurse in Korea
Below are the 7 steps to becoming a nurse in Korea and some other added information.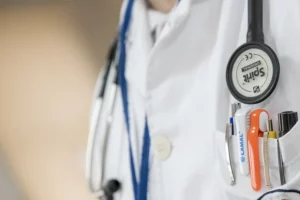 1. Learn about the requirements for becoming a nurse in Korea.
A Bachelor's Degree in Nursing is required to work as a nurse in South Korea. The majority of schools in the country provide nursing programs at the undergraduate, graduate, and doctoral levels. High school graduation is one of the main criteria for a nursing degree.
A four-year Bachelor's Degree in Nursing, a Master's Program in Nursing, a Master of Science in Four Courses for Advanced Nurse Practitioner, and a PhD Program in Nursing are all available at Korea University.
An applicant for a bachelor's degree in nursing in Korea must be a graduate of an approved high school and fluent in the Korean language.
Furthermore, applicants should have high school activity and achievement records, as well as good marks on Scholastic Aptitude Tests. Following that, there will be a written test and an interview.
Seoul National University is another example. A high school diploma and transcript of records is required. Your college diploma and transcript should also be sent if you have a bachelor's degree.
In addition, an English proficiency test and a Korean language competency test must be completed. The applicant's parents should not be Korean citizens for international students.
Read also: UTI school review 2021 | How true is Universal Technical Institute
2. Look for information on Korean nursing schools.
Before enrolling in a nursing program in Korea, conduct some research on the best nursing schools in the country.
Nursing schools can be found in the rural or in the city, depending on your preferences. In general, the countryside is less expensive than the metropolis.
Several universities and colleges are located in the city, if lifestyle and price are the least of your concerns. With hospital affiliations and state-of-the-art facilities, these institutions provide a high-quality education.
3. Meet Korean and English Requirements
As a general rule, speaking the local language will assist you during your time in South Korea. You should also think about the long-term benefits of studying more than two languages.
Employers will value your ability to communicate in various languages in the future, and it will help you advance in your career. This is also advantageous if you intend to work in this country after completing your nursing studies in Korea.
With the exception of a few English-taught disciplines, most programs in South Korea are taught in Korean.
For example, both Korean and international students at Seoul National University must submit a National English/Korean Test Score and English certification from one of the following: TEPS, IELTS, TOEFL, TOPIK, AP, or SAT
4. Make financial arrangements to study nursing in Korea.
Financial capability is one of the factors that schools and the Korean embassy for your student visa looking for.
This is critical to demonstrate that you can cover your daily costs as well as your school tuition bills. Rent, food, school supplies, and other personal expenses can total around USD 2,500 per month on average.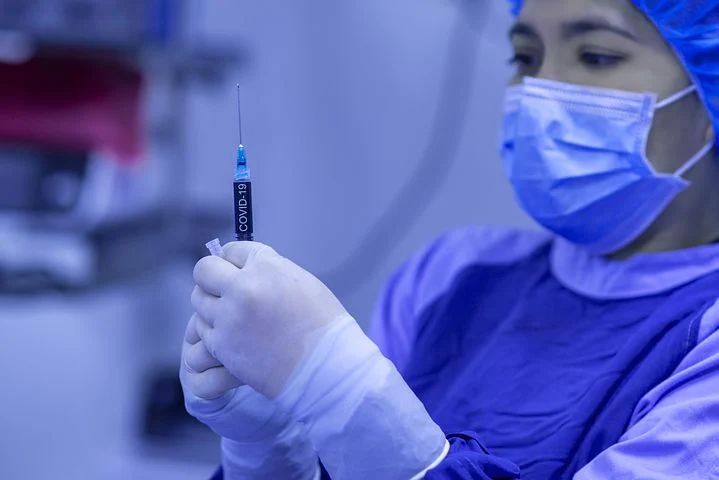 Furthermore, depending on the region, year, and kind of academic institution, the typical cost of tuition in nursing schools ranges from USD 4,000 to USD 7,000.
Tuition at Yonsei University is USD 4,396 each academic year, which includes both the entrance fee and the tuition charge.
5. Prepare your application documents
Prepare your application paperwork ahead of time and double-check that they are valid and comprehensive. The university's website lists all the requirements for studying nursing in Korea.
Kyungpook National University, for example, requires a completed Application form, Statement of Purpose and Study Plan, High School diploma and transcript, English or Korean proficiency test results (TOPIK, IELTS, etc.), Certificate of enrollment or completion at a Korean language school, and a copy of a valid passport.
6. Submit your application to Nursing Schools
You can begin your application process once you've decided on a school and verified your eligibility to apply.
In general, the application procedure for studying nursing in Korea entails the submission of paperwork, document appraisal, an interview, and/or an examination.
Finally, you will receive an admission letter from the university once you have been accepted.
7. Put Together application for student visa in Korea
You can finally begin applying for a student visa after a long and arduous application process. A completed Application form, a passport with six months' validity, a passport-size colored photo, Visa paperwork from a Korean university CoA or Confirmation of Visa Issuance, and a receipt for the visa application fee are all essential documents for a student visa. Keep in mind that each country's documentation may differ.
For more information, contact the Korean embassy in your country. Any visa you apply for requires you to have sufficient funds in your bank account to demonstrate to the embassy that you will be able to sustain yourself while studying nursing in Korea. The school and the Korean embassy must verify that you will be able to financially support yourself while studying in South Korea.
Trust you found our article on 7 steps to becoming a nurse in Korea helpful. Follow our website  for more interesting articles.
Read also: Top 10 Universities in Korea for international students