We have to discuss these scholarship programs for beauty schools because, at first glance, cosmetology students might believe that there aren't many, if any, cosmetology scholarships available to support their academic and career goals. The majority of grants and scholarships for students pursuing degrees in science and mathematics still go to liberal arts students.
Nonetheless, there has recently been a movement at the federal level to support vocational education programs that equip young people with the knowledge and experience necessary to succeed in the workforce. This has helped to fund numerous scholarship programs created specifically to meet the financial needs of cosmetology students.
Cosmetology takes hard training and is much more than just "beauty school"; it can lead to a profession as a beautician, hairdresser, massage therapist, makeup artist, manicurist, and more in a field that is expanding. If you have a talent for helping others look and feel beautiful, a career in cosmetology might be the correct choice for you.
Before you start to look at the sticker price of schools or start worried that you will need to become a slacker from beauty school, take a look at these cosmetology scholarships that will help you pay for tuition.
Read Also: Union Bank Transfer Code And How to Register In 2023
10 Scholarship Programs For Beauty Schools
From Here Down Is The List Of Scholarship Programs For Beauty Schools
1. Beauty Changes Lives Scholarships
This is one of the best options when it comes to scholarship programs for beauty schools. Remember that I indicated that these donations come from a variety of sources, including charitable groups and academic institutions. Since 2013, the non-profit organization Beauty Changes Lives has given more than 800 students attending aspirant beauty schools significant scholarships. The next person to receive the organization's $2,000 scholarship might be you.
Start your application for the Beauty Changes Lives scholarship right away if you want to work as a makeup artist, barber, nail technician, esthetician, massage therapist, or hairstylist. In addition to hopefuls, the organization grants scholarships to qualified professionals and instructors in the field of beauty. Every year, this grant is made available.
2. Federal Pell Grant
At the second best rated of all the scholarship programs for beauty schools we have the Federal Pell Grant. A common government grant called the Pell Grant was created to help low-income students pay for higher education, whether it be at a college or a trade school. If you desire to pursue higher education and have the required income, you can apply for the grant. Consequently, if you wish to enroll in beauty school or pursue a cosmetology degree in college, you can apply for this grant.
Financial necessity, total attendance costs, and full- or part-time enrollment status are taken into account when determining the grant. The maximum reward amount is $5,500.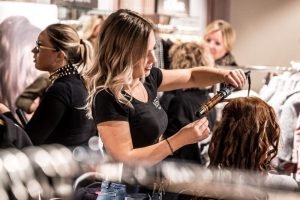 3. The Alice Madden Barton Award
Here is the third on our list of top scholarship programs for beauty schools. If you recently graduated from high school and want to attend a cosmetology or beauty school but cannot afford it, you should start applying for this scholarship right away. Your cost of attending cosmetology school will be reduced if you are awarded this scholarship. Twice a year, in January and July, the prize is presented.
4. Rosy Rewards
Another best choice when it comes to scholarship programs for beauty schools is the Rosy Rewards. Every year, Rosy Salon Software awards a $10,000 grant through Rosy Rewards to students in cosmetology, barbering, or esthetics programs in the US or Canada. If this possibility to change your life interests you, apply by sending a recommendation letter, a résumé outlining your qualifications, experiences, and what makes you unique, as well as two of your finest photos showcasing your talents.
The advantage of Rosy Rewards is that you can apply again the next year if you don't receive one this year. Two students receive the funding each year, so make sure to submit a great application to win the competition.
Read Also: How To Install Third-Party Apps On Samsung Smart TV | Full Guide
5. Loans and Scholarships for Empire Beauty Schools
Here is the fifth on our list of scholarship programs for beauty schools. As not all students can afford beauty schools, Empire Beauty Schools, a renowned beauty school in the United States, offers scholarships and scholarship possibilities to help students pay for their studies and pursue their dream occupations.
Although Empire Beauty School offers three different scholarships, the one for seniors in high school that sticks out the most is the Empire Beauty School high school scholarship. This specific prize pays the winner's whole cosmetology education tuition. The beneficiaries of the other two scholarships receive tuition reimbursements of $3,000 and $1,000, respectively.
6. PBA Scholarship
The PBA Scholarships here tops our sixth list of scholarship programs for beauty schools. Five persons who are either students enrolled in an accredited cosmetology program or licensed professionals seeking continuing education are given the PBA Scholarship, a $1,000 grant, each year. Candidates must also be PBA members. Write a 400-character essay, include one letter of recommendation from a cosmetology instructor or professional, and submit it.
7. Massage Envy Grants
On the seventh best option when we talk about scholarship programs for beauty schools, we have the Massage Envy Grant. The US's top massage franchise, according to Massage Envy, enjoys this distinction. The franchise is dedicated to the development and support of aspiring massage therapists, and as such, it provides a chance for a life-altering scholarship.
Massage Envy is prepared to pay for your fees if you want to enroll in beauty school to become a massage therapist or pursue it as a degree program in college. 96 students receive $2,500 from the Massage Envy scholarship to help them pursue their dreams.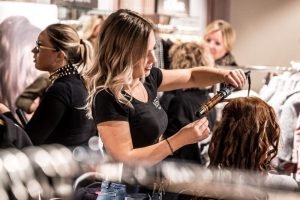 8. Scholarship for Beauty & Wellness Professionals
This is the eighth top rated of all the scholarship programs for beauty schools. You can spend this additional "free money" toward your study at a beauty school. Students and professionals in the beauty sector are eligible for the scholarship, which is provided by Beauty Schools Directory. The recipient will get $2,500 to use for tuition and other educational costs.
Part-time students, US citizens, and students currently enrolled in or preparing to enroll in an accredited program are all eligible for the scholarships. The grant is given out twice a year.
9. Elevate Your Education Scholarship
This is one of the most prestigious of all scholarship programs for beauty schools that Dermalogica provides to upcoming graduates and newly certified skin therapists in the US. Download the application form and an essay titled "Why Professional Skin is Your Passion" to submit your application. A six-month, $1,400 attendance in the expert program sessions is covered by the prize.
Recommended
10. The Buy-Rite Beauty Award
And here comes the very last we have to talk about on the list of scholarship programs for beauty schools. To encourage people to pursue careers in cosmetology and hairstyling, Buy-Rite Beauty annually awards $1,000 scholarships to those working in the beauty industry. In a 500–1,000 word essay, applicants must describe their accomplishments and how they relate to their future in the beauty industry in order to demonstrate their commitment to Buy-Rite Beauty's key values.
Also, candidates must be enrolled in or have applied to a full-time school for cosmetology, esthetics, or beauticians. Essays are used to choose the winners.
SEE ALSO:
Trust you found our article on Scholarship Programs For Beauty Schools follow our website for more interesting articles.