Participate in these ongoing scholarships in Nigeria. There are over 71 ongoing scholarships in Nigeria as of now and were have carefully penned them here for you to go through and make your decision.
Only 20% percent of public school students in Nigeria received a full-ride scholarship. Given the long odds, it may appear that applying for financial aid is pointless. Scholarships, on the other hand, provide numerous advantages that make applying well worth your effort.
We understand that applying for college is a stressful process, and applying for scholarships may seem like an extra burden you don't need. You can set yourself up for life if you can persuade a college scholarship if you're the appropriate candidate for a scholarship, full-ride or not.
Read also: 10 Best Medical Schools in Nigeria
What is the definition of a scholarship in Nigeria?
A scholarship in Nigeria can be a gift or payment given to a student to help them pay for their education. It is given to them based on their academic or other achievements.
A scholarship in Nigeria is a financial aid given to a student for education, based on academic accomplishment or other factors that may include financial need.
The Nigeria scholarship's goal
A Nigerian scholarship, on the other hand, is unrestricted funding that allows you to pursue your goals. It helps you achieve your academic and career goals by lowering the financial barrier. Getting a Nigeria scholarship can take care of all of your financial worries. The top five reasons why you can't afford to not apply for these ongoing scholarships in Nigeria listed below.
When the (Nigeria) economy is in shambles, and your parents are unable to pay their bills. Well, hopefully, that isn't entirely true, but it does include some truth. While parents still value paying for their children's college education, the amount that they can afford has decreased.
According to a comparable poll performed by Longmire and Company, a higher-education consulting firm, 33 percent of parents indicated they planned to contribute less than $5,000 to their child's college tuition, which is barely enough to cover four years of textbooks.
1. The expense of living in Nigerian colleges is rising. Unless you plan on living at home and commuting to school, which is a great choice for a lot of Nigerian college students, but, expect to pay a lot more for your housing, food, books, and supplies than your elder brother or sister did. All of these items have become costlier. This is the number one reason you should apply for these ongoing scholarships in Nigeria.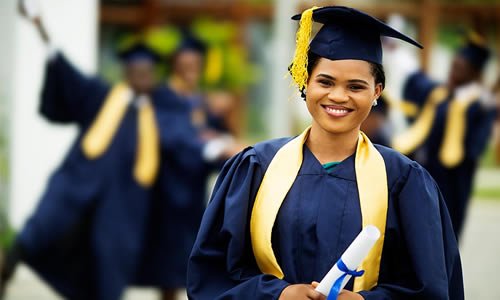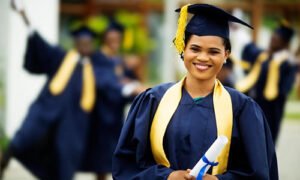 2. Nigerian schools are much more expensive today than it was previously. Since 2010, a public Nigeria four-year tuition and fees have raised by more than 10% annually over inflation, according to the College Board's Trends in College Pricing study 2010.
In addition, tuition at public two-year institutions and private four-year colleges rose by 5% above inflation. This is another reason you should apply for these ongoing scholarships in Nigeria.
3. There are a lot of people that owe a lot of money. A quarter of the population of Nigerians, or 60 million people, owe $500 billion in student loan debt. Doesn't that seem like a lot? Yes, it is.
The average Nigerian college graduate has $30,000 in student debt by the time they graduate, according to the Institute for College Access and Success, and that number is certain to rise. According to experts, this could be the next financial bubble to explode. This is the third reason you should apply for these ongoing scholarships in Nigeria.
4. Scholarships Make It Easier to Get an Education
In Nigeria, the tertiary institution is expensive: the average student debt for the 2018 graduating class is $30,000. This is another strong reason why should consider these ongoing scholarships in Nigeria.
Access to higher education can feel difficult if you're a brilliant student from a low-income family. One of the most essential responses to the question "why are scholarships necessary?"
5. No one's education should be hampered because of a family's financial situation. One of the most important societal benefits of scholarships is that they provide us with engineers, doctors, academics, nurses, lawyers, and scientists from backgrounds where standard college financial help would be difficult to come by.
It is better for us as a society to have more people in these occupations. It's good you consider these ongoing scholarships in Nigeria.
6. The student support from the Nigerian government has significantly dropped. Even though it appears that Nigeria has weathered the worst of the crisis, many states are still struggling from the downturn, and most have made significant cuts to public sector funding, including higher education.
As a result, tuition at Nigerian public colleges and universities has risen, which means you'll be paying more now. Thank God for these organizations championing these ongoing scholarships in Nigeria.
7. Nigeria scholarships winners have access to a wealth of resources.
In Nigeria, you get more than a healthy financial account when you get a scholarship. Many Nigerian institutions assist students who have been awarded scholarships to help them get the most out of their funds.
Don't worry, this doesn't imply your college will micromanage your expenditures and prevent you from having fun. This entails that they will offer guidance to help you make the most of your scholarship by assisting you with the study.
This additional assistance can be very valuable to any student since it means that the institution will be there for you every step of the way to ensure that you achieve the best potential results.
Scholarships incentivize philanthropy.
It is intended that if you get a scholarship, your outlook on life would alter. If this donation has aided you, you may decide to become more generous yourself. Perhaps you'll go on to start another scholarship or make charitable contributions to the college.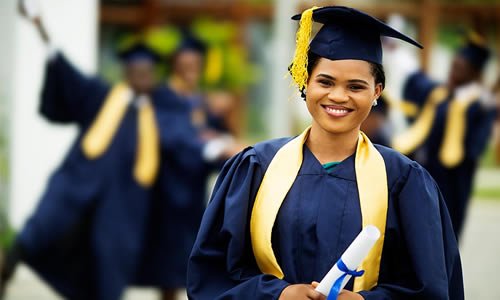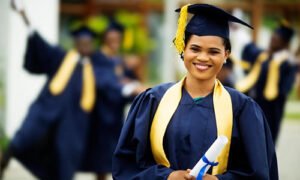 Nigeria Scholarships Give You More College Options
This is another valid reason you should give these ongoing scholarships in Nigeria a taught. Even if you are not from a low-income family, you may be denied admission to various universities if you do not receive a scholarship.
If you self-fund your way through Ivy League universities, for example, you could end up with six figures in debt.
Experiential Learning
You may be expected to do volunteer work in your sector depending on who awarded your scholarship. This is far from a burden: it will give you vital real-world experience that will improve your curriculum vitae and help you succeed in your profession.
You should look for volunteer work to go along with your scholarship, even if it isn't required. This kind of industry knowledge is priceless. This is another reason why you should consider these ongoing scholarships in Nigeria.
We began this article by asking, "Why are scholarships important?" We hope we've shown why you should apply for scholarships: they provide a wide range of benefits and can help you make the most of your academic experience and post-graduation life.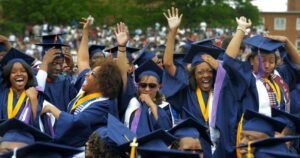 71 Ongoing Scholarships in Nigeria 2022 – 2023 include:             
Scholarships from the Federal Government for Undergraduates, HNDs, NCEs, and Postgraduates in 2022-2023click fsbn.com.ng to apply.
NNPC-ADDAX Scholarships for Nigerian Undergraduates in 2022
Undergraduate Scholarships for Nigerian Agip Oil Company (NAOC) in 2022
Scholarships for Shell Undergraduates in Nigeria in 2022
Nigerian Graduates and Undergraduates Jim Ovia Scholarship 2022
SEPLAT/NPDC Undergraduate Scholarships 2022
LNG scholarship for Undergraduates in Nigeria
AGIP Postgraduate Scholarship for the Year 2022
Nigerian Fulbright Scholarship Program 2022-2023
MTN Foundation Undergraduate Scholarships for Nigerian Students 2022, check https://foundation.mtnonline.com
SEOF Scholarships for High School, Undergraduate, and Postgraduate Students
Undergraduate Female Students Scholarship 2022.
Scholarship & Internship for Undergraduates at APM Terminals 2022
Guinness Nigeria Undergraduate Scholarship Scheme for Young Nigerians
Application for the Gani Fawehinmi Scholarship in 2022
Scholarships for African Students from the David Oyedepo Foundation, 2022
Postgraduate Scholarship from the PTDF
NITDA Scholarship Program for Nigerians
2022 BEA Awards for Nigerians Studying Abroad
Nigeria Emergency Student Funds
Nigeria Erasmus Mundus Scholarships 2022.
The KPMG University Scholarship Program in Nigeria.
National University Scholarship from NNPC/SNEPCo.
Postgraduate Scholarships from the NITDA.
Graduate Accelerated Program at Oando.
Undergraduate Scholarships from the NNPC/Eroton Joint Venture.
Acumen West Africa Emerging Leaders Fellowship
Awards from the African Economic Research Consortium
Scholarships for the Africa Initiative for Governance
Africa Nursing Scholarship.
Angus Sawise Women's Scholarships
AYADA Lab Program for Entrepreneurs in West Africa
Fellowships for Nigerian women in cyberspace
Scholarships for Social Workers in Higher Education
Education USA's Opportunity Funds Program for Nigerian Students
Esso International Postgraduate Scholarships – Nigeria
Esso National Postgraduate Scholarship Awards – Nigeria
Female Reporters Leadership Fellowship for Female Nigerian Journalists
Full Total Masters Scholarships for Nigerians to Study in France
Google Scholarships Europe Middle East and Africa
Sterling Alternative Finance (SAF) Graduate Trainee Program 2020 for Nigerian Graduates.
Harry Frank Guggenheim Foundation Grants
iLEAD Fellowships for Nigerians
Internships in Nigeria for Nigerians (Paid Industrial Attachments for Undergraduate & Postgraduate Students)
Harry Frank Guggenheim Foundation Grants
KPMG Nigeria University Scholarships
LLM Scholarships for Nigerians
Masters in Public Health Scholarships – University of Manchester
Graduate Internship Engineering Scholarship by Exxonmobil
Dynamics 365 Sales internship in Lagos Scholarship by Microsoft 2022/2023
Mobil National Undergraduate Scholarship Awards – NigeriaMTN Muson Music Scholarships
Murtala Muhammed Scholarship for Nigerians
Nigerian Conservation Foundation Research Grants for Nigerians
Nigerian Women Association of Georgia Scholarship
NLNG Scholarships for Nigerians
Petroleum Technology Development Fund Scholarship Programme
Ph.D. Scholarships for West African Students
Shell Nigeria Secondary School Scholarship Scheme
Graduate Internship (Medical Sciences) Scholarship by Exxonmobil 2022/2023
Stanbic Undergraduate Scholarships for Nigerians
TRECC Africa Scholarships for Africans
The Oxford Nigeria Scholarship in African Studies
Rotary Foundation Global Grants
Griffith Scholarships for African Nationals
Swiss Government Excellence Scholarships for Nigerian Students
Newcastle University Nigeria Scholarships
Fulbright Foreign Student Program
Startup Nigeria Incubation Program 2023 | ONGOING
Nigeria LNG (NLNG) Scholarship Scheme

Olusegun Agagu Foundation 2022-2023 Full Scholarships Scheme-Nigeria.

Enugu State 2020 Scholarship Programme for Enugu Undergraduate Students
CONCLUSION
The above is the 2022-2023 updated 71 ongoing scholarships in Nigeria.  Do you have any comments, questions, or further thoughts on why scholarships are vital for university applications? When should you apply for a college scholarship? Please let us know in the comments section below, and thank you for reading!
See also:
TOP 10 BEST PLACES TO STUDY ABROAD

Trust you found our article on 70 Ongoing Scholarships in Nigeria 2023-2024 [Apply Now] helpful. Follow our website for more informative articles.