Yes, just as the topic says, the 10 best Service Providers offering free internet for students is what we are going to discuss in this article today in full detail.
Free Internet access for students: We are currently dealing with a global pandemic. Online access is more important than ever, especially for students. Although performing research, taking online classes, and finding information may seem challenging, we have a solution. Check out the various businesses that provide free internet access to students.
In the United States, the COVID-19 virus has prompted the closure of 124,000 schools. In order to avoid the current coronavirus from spreading, schools are resorting to online instruction.
However, more than 3 million pupils do not have access to the internet at home because of the high cost and limited availability. The majority of students ultimately fail to finish their courses.
Due to collaboration between school districts and some of the most well-known internet service providers, students will be able to access their virtual classes.
Due to the current economic crisis, internet service providers are providing low-income families and students with free or heavily discounted access to the internet. We'll break down the major players and their sources for the benefit of the pupils.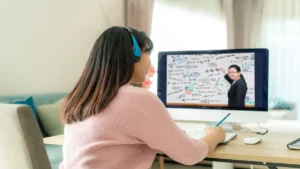 What Are Service Providers?
Before diving into the full list of Service Providers offering free internet for students, lets get to understand the meaning of Service Providers first.
A company is referred to be a "service provider" if it offers specialized care or other services rather than traditional services. The word is widely used by businesses that deal with communications or technology, such as mobile phone carriers or Internet service providers.
Even though this term is allowed, they rarely refer to other businesses that are involved in providing services, such as mechanics or banks, for example. Businesses in this industry frequently provide subscriptions to their customers rather than focusing on single sales.
Service providers come in a variety of shapes and sizes. They are often laser-focused on the specific target market.
Although dealing with multiple service providers of different types is frequent, it is uncommon to deal with two of the same kind. Few people, for instance, can connect their home to more than one type of Internet connection, such cable or DSL.
Internet access is provided by Internet service providers (ISPs), who also serve as the central location for a variety of other computer-related services.
There are numerous service alternatives, including cable modem, dial-up, and DSL. All businesses offer services of the same general caliber.
Most ISPs charge a monthly subscription fee in return for providing users access to their systems and networks for the purpose of data transfer.
They have complete Internet access thanks to their network's connections to other networks.
Network service providers (NSPs) connect ISPs with commercial and residential networks so they can communicate with one another. Along with ISP expansion, many NSPs have also grown into residential and commercial services, causing the distinction between these two types of businesses to become more hazy. NSPs can also grant access to phone companies, enabling the transfer of both landline and mobile calls.
Computer-related services like program access for remote support and repair are provided by app service providers (ASPs). These businesses that provide software as a service frequently use extremely sophisticated software to carry out particular tasks.
The program is available to the subscriber's firm for as long as they wish to utilize it via an internet interface. Online games are referred to by the ASP heading, which is frequently thought to as a commercial service.
The games have the ability to draw in millions of players, making them one of the most lucrative segments of the ASP industry.
Hosting companies store data that is connected to the internet, such as downloads, web pages, and other files. The infrastructure for creating web pages, storing data, and sharing data is provided by hosting service providers. Due to this, consumers in both the business and domestic sectors will no longer require a server to keep their data.
the availability of telephone communication thanks to telecom services. Landlines are becoming less common, and most modern communication is conducted across vast ground networks and satellites.
Recommended:

10 Service Providers Offering Free Internet For Students
From Here Down Is The List Of The 10 Service Providers Offering Free Internet For Students
1. FreedomPop – Free Internet For Students
FreedomPop here tops our list of the best Service Providers offering free internet for students
It is a wireless Internet and mobile virtual network provider with its headquarters in Los Angeles, California. Using its IP mobile service, the company provides devices like mobile phones, tablets, and other internet-connected gadgets that include "free" data, text, and VoIP.
The company was founded by the CEO Stephen Stokols and Steven Sesar, and it was run and controlled by STS Media Inc. until they shut it down in June.
FreedomPop uses all of the networks it can, including Sprint, AT&T, and Three in the US, Yoigo in Spain, Telcel in Mexico, and the UK's Three.
So with all these said about the FreedomPop, we can come to a conclusion that it is ineed one of the top best Service Providers offering free internet for students
2. NetZero – Free Internet For Students
NetZero is here rated the second in our list of best Service Providers offering free internet for students. It is a Woodland Hills-based Internet service provider from California. It is a subsidiary of United Online, which is a subsidiary of the investment bank B. Riley Financial. United Online also includes Juno Online Services and Bluelight Internet Services.
3. Lumen Technologies, Inc. (formerly CenturyLink) – Free Internet For Students
Here is the third in our list of best Service Providers offering free internet for students. is a network provider with offices in Monroe, Louisiana that also offers communication services, managed services, and cloud-based voice solutions. The business is a legitimate Fortune 500 firm and a constituent of the S&P 500 index.
Broadband, MPLS private lines (including specialized access), Ethernet, and hosting for voice across long and short distances (including cloud hosting and managed hosting) public access to the video network and data integration The company's communications services are made up of information technology, voice over Internet Protocol (VoIP), and other ancillary services.
Additionally, Lumen works with multinational corporations in North America, Latin America, Europe, the Middle East, and Africa, as well as Asia Pacific.
4. EveryoneOn – Free Internet For Students
At the fourth of the best Service Providers offering free internet for students, we have the EveroneOn free internet for student.
is a nationwide non-profit organization that strives to eliminate the digital divide by collaborating with technology firms, libraries, content producers, and numerous other groups to make technology and education accessible to all Americans at affordable and free prices.
Read Also: 10 Best Nursing Schools In The Caribbean
5. Frontier Communications Corporation – Free Internet For Students
This is the fifth top rated of all the best Service Providers offering free internet for students. Prior to May 2000, they were known as Citizens Communications Company and Citizens Utilities Company. Up until July 31st of 2008, they went by Citizens Utilities Company. The business is an American telecom corporation.
A variety of major markets are now covered by the company, which previously primarily served small and rural areas.
6. AT&T Inc. – Free Internet For Students
At&T have always known to be one of the top players when it come to Service Providing as well as one of the top best Service Providers offering free internet for students.
The American Telephone and Telegraph Company was its previous name. It is now a holding company for a large worldwide business with offices in Downtown Dallas, Texas, and Delaware registration.
It is both the largest provider of mobile phone solutions in the US and the largest telecom firm globally. with $181 billion in projected sales for 2020. The Fortune 500 ranking of the most significant American firms rated AT&T as number 9.
To provide 60 days of wireless data through hotspots and 4G LTE devices that are provided by schools, AT&T has partnered with institutions and schools that are a part of the K–12 initiative. The majority of homes without access to high-speed internet can receive cellular signals.
Through a program for those with modest incomes, AT&T gives low-income people access to AT&T's internet service. The first two months of service are free for everyone who satisfies the prerequisites. People who participate in Head Start, the Supplemental Food Assistance Program (SNAP), the National School Lunch Program (NSLP), or Supplemental Security Income (SSI) payments are eligible.
Globally it is always believed that the AT&T Tech company is one of the best Service Providers offering free internet for students.
7. Charter Communications, Inc –
This is the seventh in our list of best Service Providers offering free internet for students. It is a US-based media and telecommunications corporation that provides services under the Spectrum name.
With approximately 26 million subscribers in 41 states, it is the third-largest pay-TV provider in the country and the second-largest cable operator overall in terms of subscribers, just behind Comcast and AT&T.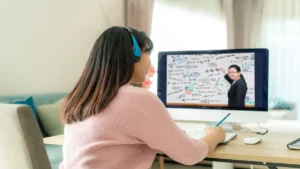 8. Charter Spectrum
The Charter Spectrum here makes up our eighth list of best Service Providers offering free internet for students. The free Internet and WiFi (up to 100Mbps) offered by Spectrum for 60 days to families with college students or students in grades K–12 who do not currently have Spectrum services is one of the most alluring offers.
Both installation and the down payment are free. Only new subscribers are eligible for the fee, and they use the credit for the first two years of their subscription.
Customers in 42 states now have access to Spectrum, with Austin, Dallas, Los Angeles, New York, Orlando, Saint Louis, and San Antonio having the densest populations.
Recommended:
9. OPTIMUM AND SUDDENLINK (ALTICE)
Here is the second to last in our list of best Service Providers offering free internet for students.
New clients can get 60 days of cost-free internet service from the parent companies of Optimum and Suddenlink. Students in K–12 and college households who don't have access to internet at home can choose the Altice Advantage 30Mbps broadband plan.
Only four states on the East Coast—Connecticut, New York, New Jersey, and Pennsylvania—offer Optimum. Twenty states are served by Suddenlink, the majority of which are in the South and include Texas, West Virginia, and Louisiana.
10. COX COMMUNICATIONS
At the last in our list of best Service Providers offering free internet for students, we have the COX Communication Technology.
A basic 50Mbps bundle is available from Cox for $20 per month. A 10Mbps basic internet service costs $30. Thus, it is a noteworthy upgrade.
The corporation has also made available Connect2Compete, a program that enables low-income individuals to use the internet. Cox will offer speeds up to 50Mbps and the first two months at no cost ($10 per month after that).
Families with children in grades K through 12 that are enrolled in NSLP, SNAP, Tenant-Based Vouchers, Project-Based Vouchers, Section 8 Rent Assistance (PBRA), or who live in public housing are eligible to apply for this program.
They offer Cox in 19 states, with the largest coverage in Arizona, California, and Virginia.
For the next three months, Google will work with the Californian government to install 100 000 free Wi-Fi hotspots in rural houses. Google is also giving students $4,000 in extra.
With all these said and more we can come to conclude that the COX Tech is indeed one of the best Service Providers offering free internet for students.
See also:
WHY INTERNATIONAL STUDENTS SHOULD CONSIDER EDUCATION IN THE US | HOW TO GET A U.S VISA

Trust you found our article on 10 Service Providers Offering Free Internet For Students helpful. Follow our website for more interesting articles.