Are you looking to relocate to Canada and you are looking for the best city to live and work in Canada 2023, then you are at the right place.
In this article we will be looking at the best city to live and work in Canada 2023, we hope this article will help you in making your relocation decisions.
Best city to live and work in Canada, 2023
Toronto
Toronto has been voted several times as the best city to live and work in Canada 2023, also using public opinion votes and residents' opinions, Toronto has been considered as the best city to live and work in Canada.
So we will be looking at Toronto as the best city to live and work in Canada in 2023.
Toronto, the provincial capital of Ontario, is a significant Canadian metropolis on Lake Ontario's northwestern shore. It's a vibrant city with a core of soaring skyscrapers all dwarfed by the iconic, free-standing CN Tower.
Toronto also boasts various green spaces, ranging from Queen's Park's ordered oval to High Park's 400-acre expanse with its trails, sports facilities, and zoo– Wikipedia
Read also: Top 10 Universities in Korea for international students
Work-life
Toronto appears to be better than any other city in the world at attracting remote employees.
In a survey of 100 locations around the world conducted by HR firm Remote, Canada's largest metropolis came out on top as the greatest place to work remotely.
The survey examined hundreds of places based on seven major criteria: internet infrastructure, attractiveness, safety, quality of life, openness, cost of living, and remote worker incentives.
Given that, Toronto was recently designated the world's second-safest city to live in, as well as a "top worldwide destination to visit, meet, invest, work, and live" in a survey of the world's 100 finest cities.
It appears that these new honors contributed to the city's high rankings as the best city to live and work in Canada 2023.
According to the survey, Toronto consistently ranks among the top cities in the world for safety, quality of life, things to do, and economic growth.
Because nearly half of its people were born outside of Canada, Toronto "checks all the boxes for remote workers" and is regarded as one of the most friendly cities for international immigrants.
If you're looking for a job in the arts, culture, journalism, or technology, Toronto could be a good fit.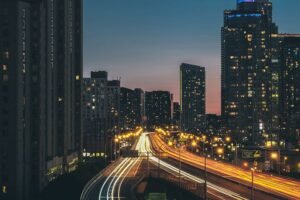 Toronto, one of Canada's economic powerhouses, provides economic stability and opportunity in a wide range of professions, with a growing emphasis on technology.
Living in Toronto
Toronto provides everything you need to thrive for a month, a year, or a lifetime, whether you love nature, crave the nightlife, or are looking for a fantastic spot to raise a family, then Toronto is the best place for you.
Toronto has something for everyone, from arts and museums to fashion, nightlife, and major league sports.
Ripley's Aquarium, Canada's Wonderland, the Hockey Hall of Fame, Castle Loma, the Ontario Science Center, and the list goes on and on are just a few of the year-round attractions.
Read also: Top Paying Jobs with 3 months Certificate Programs (10 hot Jobs)
Here is a list of some bigger events the city has to offer.
The Royal Winter Fair
The Pride Festival has grown to a month-long extravaganza.
The Canadian National Exhibition every summer.
The world-class Distillery District Christmas Market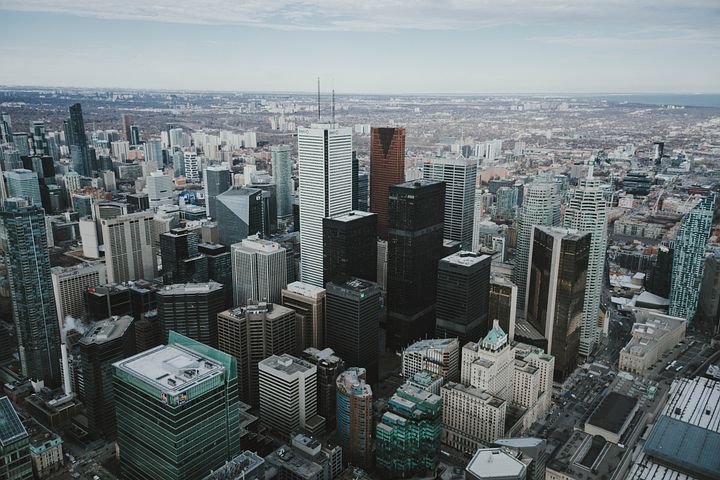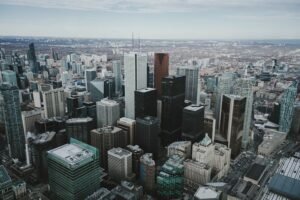 Toronto is also one of the world's most multicultural cities. According to 2006 census data, more than half of Toronto's population was born outside of Canada, and around 47 percent of the city's population is a visible minority.
In Toronto, you'll be able to discover someone who shares your ancestry, no matter what it is.
With an amazingly low crime rate, Toronto is one of the safest big cities in the world, and the safest large city in North America.
Coming to food, Toronto is known for having some of the best international cuisines in Canada.
There is not much you can't grab on in Toronto, and you will quickly find there are so many options you'll have a hard time trying them all.
The above stated are reasons why Toronto is considered the best city to live and work in Canada 2023.
See also: 7 Fully Funded Scholarships in Canada for international students – Undergraduate, Masters and PhD
Trust you found our article on the best city to live and work in Canada 2023 helpful. Follow our website for more.
Read also: Top 13 Tuition Free Universities in the World